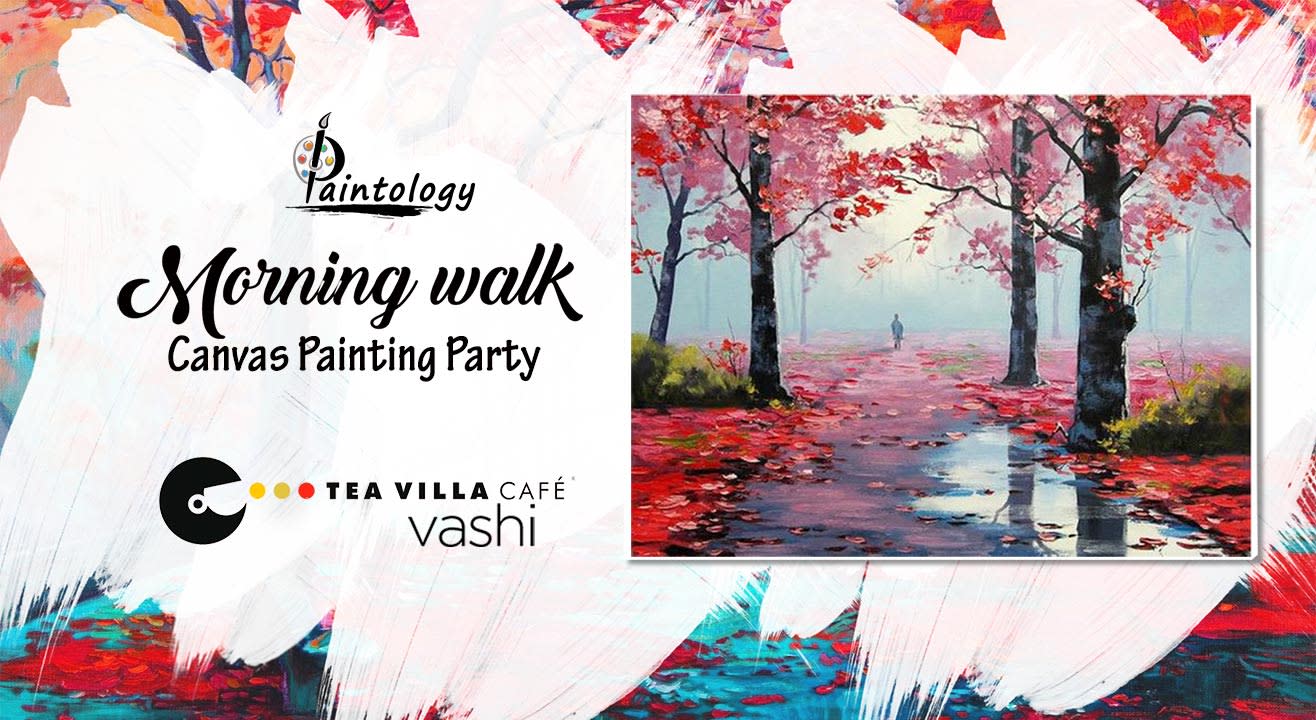 Painting
'Morning Walk' Canvas Painting Party
About
After a successful painting party by Paintology at Tea Villa Cafe, they are back for the second time to engage all you Navi-Mumbai people at their Canvas Painting Party!


Have you ever touched your paint-brush in years?

If not, Paintology promises to give you the best moments of fun-laughter-socializing-creativity that you may not have experienced in years, by helping you paint this beautiful lake view scene.


This painting party will take you back to your school days, and will help you discover the art in you.

Paintology is what you need to help explore the hidden artist within, and for which no painting experience is required.

This social getaway makes art more accessible to everyone, where instructions are given step-by-step to paint on a blank canvas with acrylics! Don't worry, all the art materials will be taken care of, and you will be provided with food coupons worth ₹300.


Come-sip-paint-munch, and take a beautiful piece of art home with you!
Paintology hosts paint-parties at different cafes in Mumbai & aims to bring out the hidden artist in you by helping you connect with yourself via paints! Paintology provides you all the necessary art materials, and will help you to finish the painting from the scratch. The painting is yours, and you have to take it home marked as a blissful memory in your life.
Tea Villa is a family cafe loved by one and all - school going kids, teenagers, friends, executives, and the elderly. One has to admit though; this idea of reaching out to everyone was naturally borrowed from tea - it is after all, the meeting point of many different generations in almost all Indian families.
Venue
Tea Villa Cafe, Vashi
Sector 19D, Vashi, Phase 2, Sector 19D, Vashi, Navi Mumbai, Maharashtra 400703