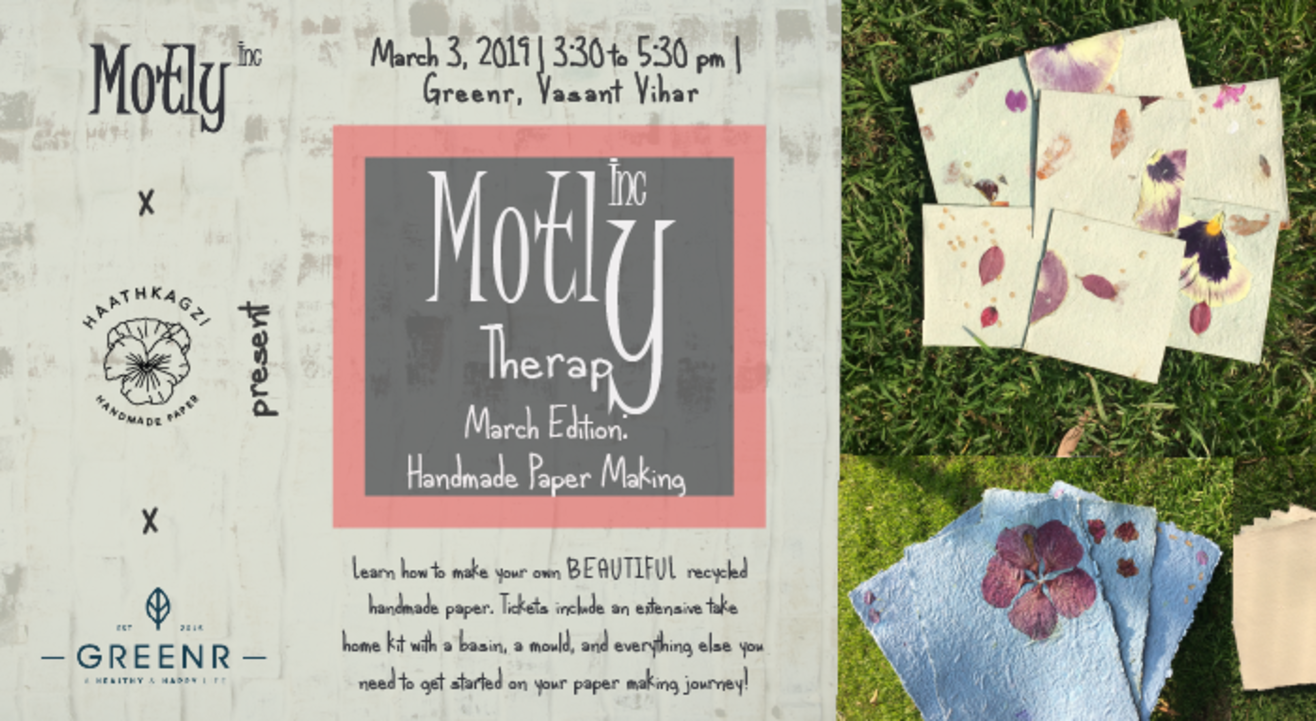 Art
Motly Therapy: Handmade Paper Making with Haathkagzi
Greenr Cafe, Vasant Vihar
About
Join us as we learn how to make BEAUTIFUL recycled handmade paper using a thoughtfully designed take home kit. Motly Inc has teamed up with Haathkagzi, a specialized handmade paper maker, to bring you this unique workshop. Open to everybody aged 4 and up.
The take home kit includes everything you need to start your paper making journey. You carry home both the paper you make during the workshop, and the kit. Snacks are included in the ticket price. Please buy your own beverages.
Motly Therapy events are social, therapeutic and productive art and craft parties in which you get to meet like-minded people and learn a new, long lasting skill. Absolutely no prior art or craft knowledge required...we teach you all you need to know from scratch!