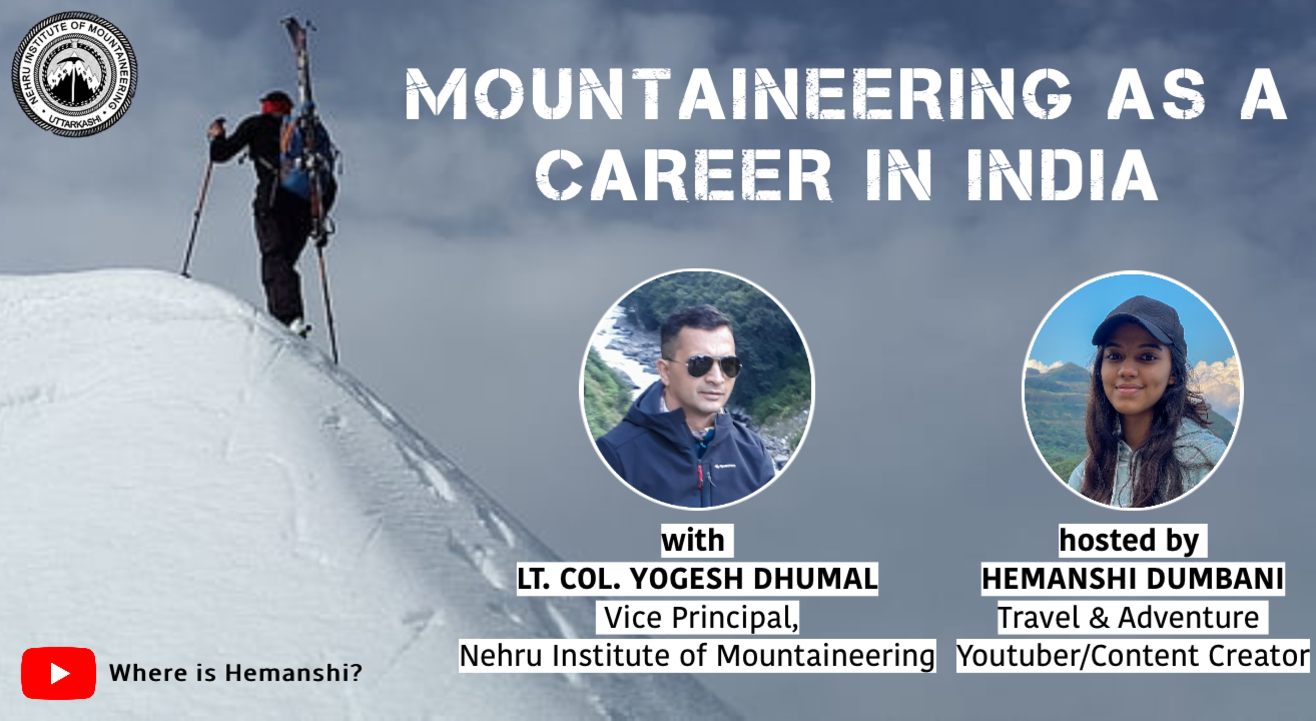 Mountaineering as a Career in India
Invite your friends
and enjoy a shared experience
Invite your friends
and enjoy a shared experience
About the Event
Ever wondered if Mountaineering is a viable career option, especially in India?
Lt. Col. Yogesh Dhumal- Vice Principal of Nehru Institute of Mountaineering will be answering this and a lot of other related questions. This session is a great opportunity for beginners, mountaineering enthusiasts and hobbyists who want to know more about pursuing Mountaineering as a passion/profession. He will also be taking a few individual questions at the end of his talk and will share a few of his adventurous experiences as a mountaineer.
Topics to be covered
Current scenario of Mountaineering in India
The challenges as well as opportunities in Mountaineering as a profession
Guidance on how to pursue Mountaineering as a passion/profession especially as a beginner
Brief discussion on Everest- current scenario
Event Language: Hindi
About the guest
Lt. Col. Yogesh Dhumal has led expeditions to an unexplored peak in the Karakoram Ranges (6240m) in 2014, Mt Kun (7035m) in 2018 and participated in other expeditions. He also climbed Mt Kilimanjaro and the technically challenging Mt Kenya in Africa in 2017.
He is an alumnus of the Indian Military Academy. He has served in the highest battlefield of the world, Siachen Glacier Sector for two years. He also has the distinction of serving as the Officer-Commanding of the Army Mountaineering Institute located at the Siachen Base Camp.
About the host
Hemanshi Dumbani is a mountaineering enthusiast who has recently completed her Basic Mountaineering Course (BMC) from the prestigious Nehru Institute of Mountaineering. She is also a content creator and YouTuber in the field of Travel and Adventure.