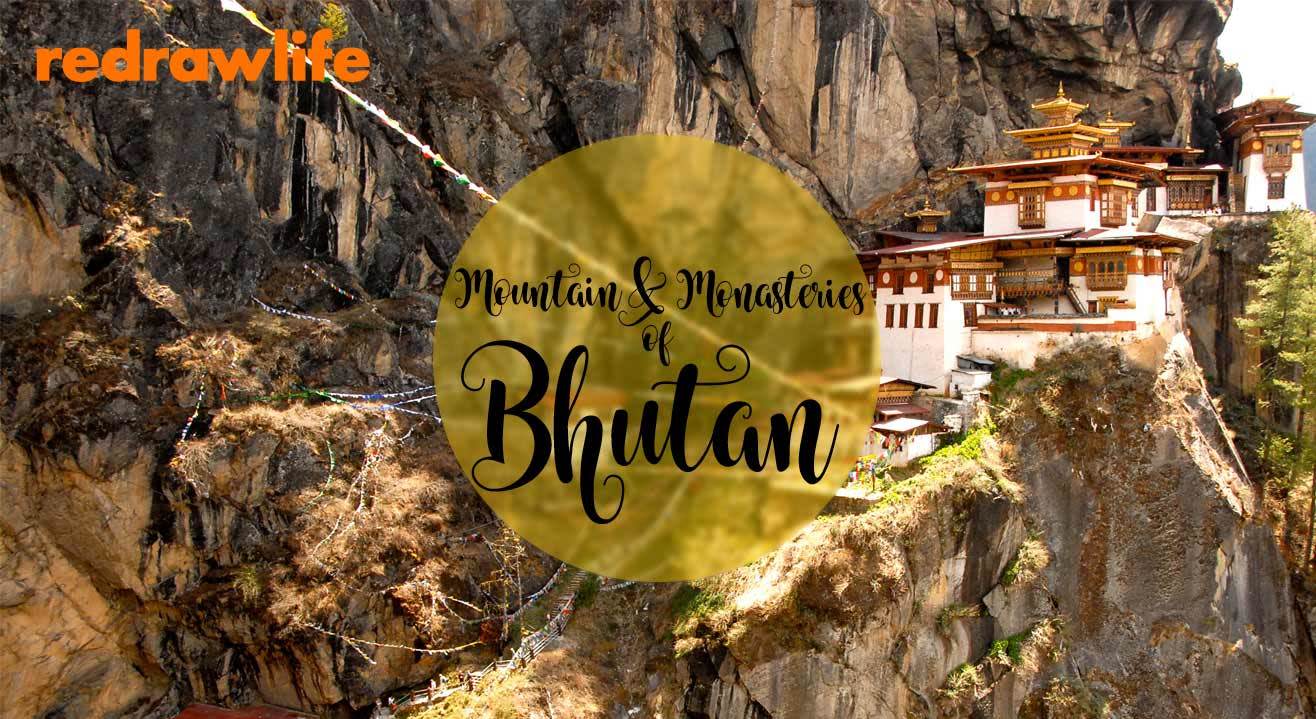 Trek
Mountains, Monasteries And Magic: Bhutan
March 26 - April 1 | 6:30AM
About
Hidden in the Eastern Himalayas, between India and China lies a holy land of Mountains, Monasteries and Magic! The last great Himalayan kingdom, where the traditional Buddhist culture is carefully preserved as it is - Bhutan!
Have you ever thought of traveling to this divine land of peace and harmony? A place where everyone is happy, satisfied and warm to travelers. It's not a dream. Welcome to Bhutan - Land of the Thunder Dragon.
Walk underneath colourful prayer flags, explore mist-swathed temples, meditate in centuries-old monasteries and most of all witness the magnificent Bhutanese landscape.
Experience life in the land of happy people!
Trek to Tiger's nest, Trongsa Dzong and other famous monuments!
Ride through the heart throbbing valleys of Western and Central Bhutan Hot water springs in remote hills of Punakha!
Visit Phobjikha Reserve, famous for the rare black necked cranes!
Wander in the remote villages and homestays
Stimulate a new traveler inside you seeking for new landscapes and get transformed into a storyteller.


Day 1 Sunday

Start from SILIGURI by around 6:30 in the morning, to reach PHUENTSHOLING. Our first halt point. Yes we have stepped foot in Bhutan! Explore the new place, the new country and its culture. While we do the final steps of permissions and passes. We will be halting there for the night.

DAY 2 Monday

Start from PHUENTSHOLING to PARO early in the morning. Paro the charming town at the banks of river Pa holds within itself, a lot of sacred sites and historical buildings scattered through the area. After reaching the place by afternoon it is time to explore this cultural capital.

DAY 3 Tuesday

Well it's adventure time! Wake up early in the morning as we have to trek through the deep pine woods to reach the sacred Taktsang Monastery (the one which is also called as the Tiger Nest Monastery)- a Buddhist temple complex which clings to a cliff, 3120 meters above the sea level!

DAY 4 Wednesday

It is time to set forth the new destination in our Map- THIMPHU, the capital city. Start hitting the bricks and seeing the city at street level on foot! Of course you can enjoy the nightlife too.

DAY 5 Thursday

We will be travelling to Punakha via Dochula pass(mountain pass) at 3050 metres. We will stop here to enjoy the Panoramic view of Eastern Himalayas. We will then come back to THIMPHU for the night's stay.

DAY 6 Friday

Explore THIMPHU its monuments, statues and monasteries as well as the places around the capital city.

DAY 7 Saturday

Well it is time to travel back from THIMPHU TO PHUENTSHOLING as we have to reach there by evening. We will be at the last stop SILIGURI, by around 10pm (The train goes till Kolkata, so if you want you can get down there too. [ You can plan according to your flight timings]


All accommodation from PHUNTSHOLING
Entry permits to BHUTAN and processing fees.
Trek permits
Trek guide fees
All breakfast and dinner (Basic veg nutritious food with eggs)
Transportation for the trip days in public and sometimes private transport


Transport to NJP/SILIGURI & back
Lunch on the trip. (CAN COVER IN 1000 INR FOR THE ENTIRE TOUR)
Anything not mentioned in the Inclusions above.

Passport and 5 photocopies of passport
Any other govt approved photo id and its 5 photocopies
5 passport size photographs
You can get new sim cards for Rs 300 with Rs 100 talktime.(We will get it once we reach Phuentsholing.)
Jacket or sweater and other warm clothes like muffler, gloves, winter caps etc.
Some places may be really cold
Rechargeable Torch
Sport shoes or trekking shoes. Extra pair of sandals
At least two water bottles all the time during trip.
Personal medical kit, soap, paste etc. Please don't expect to get medical stores everywhere.
Carry your luggage in a backpack. Avoid carrying sling bags. You should be able to walk long distances carrying your luggage
Carry your cash only in denomination of 10, 50, 100, 500 etc.
Sunscreen, sunglasses, cap etc
One thick bedsheet or blanket
Juice packets, Dry fruits, Ready to eat food etc.


Expectations about the trip
This is a backpack trip and likely to be flexible. We may improvise the trip if needed
Drinking is not allowed during trekking.
Please note that you need to pay 200% import duty on cigarettes you bring from India.
Our daily schedule during trip may differ from our usual daily life schedule with respect to day chores, tea timing, food timing etc.
On most of the days we will wake up early to travel comfortably and enjoy the serenity of morning. Though we may take rest in latter part of the day
Always respect the local people and their culture. We try to learn more from them about the place.
If anything unplanned happens by chance, the decision of group leader will be final.


Redrawlife allows passionaries to choose among three standardized cancellation policies (Flexible, Moderate, and Strict) that we will enforce to protect both customer and passionary alike.

Flexible : 90% refund up until 5 days prior to course date
Moderate : 70% refund up until 5 days prior to course date
Strict: 50% refund up until 5 days prior to course date

If you have any queries you can contact our support : Support website or shoot us a mail at: support@redrawlife.com