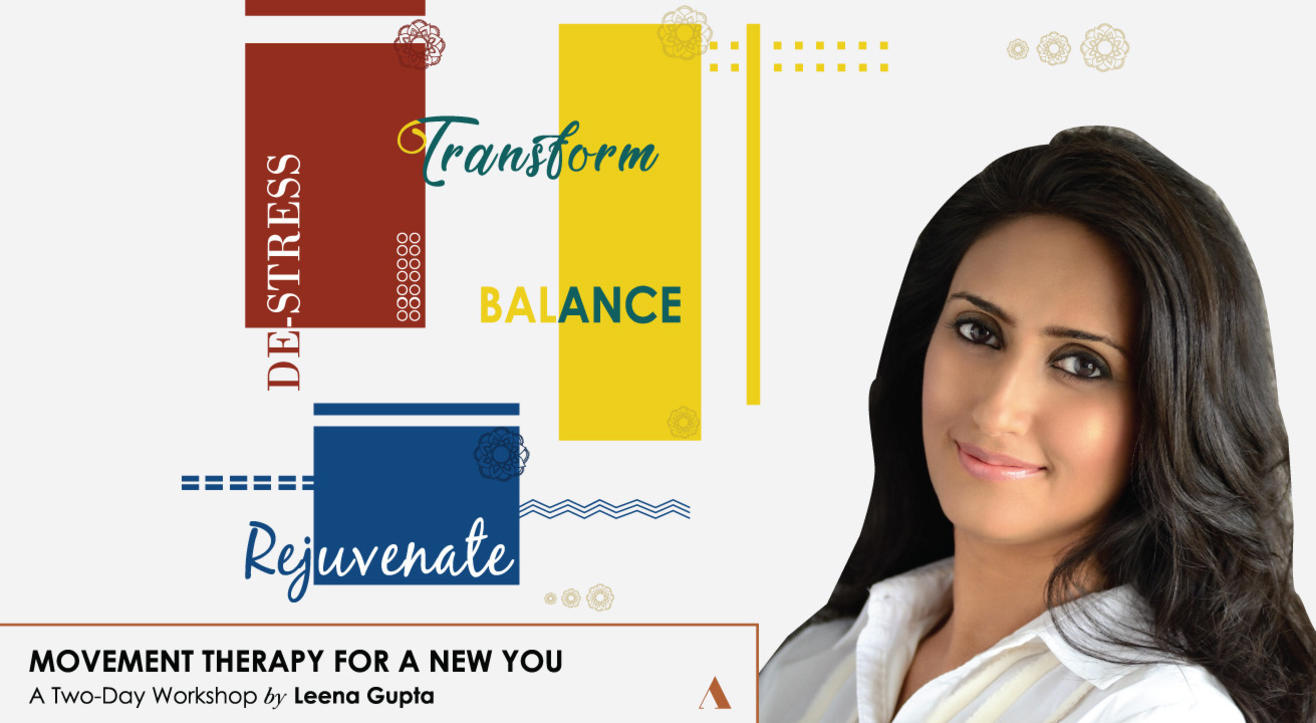 Self Improvement
Movement Therapy For A New You- A two-day workshop by Leena Gupta
The A, One IndiaBulls Centre
About
"Move through emotions. Move through life."
This powerful 2-day self-transformational program is designed and conducted by Leena Gupta who will teach a beautiful blend of creative movements, breathing techniques and meditation targeted to reduce mental noise, transform emotions and unleash your creativity and joy.
Leena is founder of "Vibrant Living with Leena", Transformational Life Coach, TedX Speaker, Senior International Corporate Trainer with the Art of Living foundation for 17 years. As a Dance Therapy instructor Leena has trained more than 1000 people in 2017.
This is a two-day workshop spread over Saturday (6th October) and Sunday (7th October).
Venue
The A, One IndiaBulls Centre
One IndiaBulls, Tower 2A, 8th Floor, Parel, Mumbai, Maharashtra 400013
GET DIRECTIONS