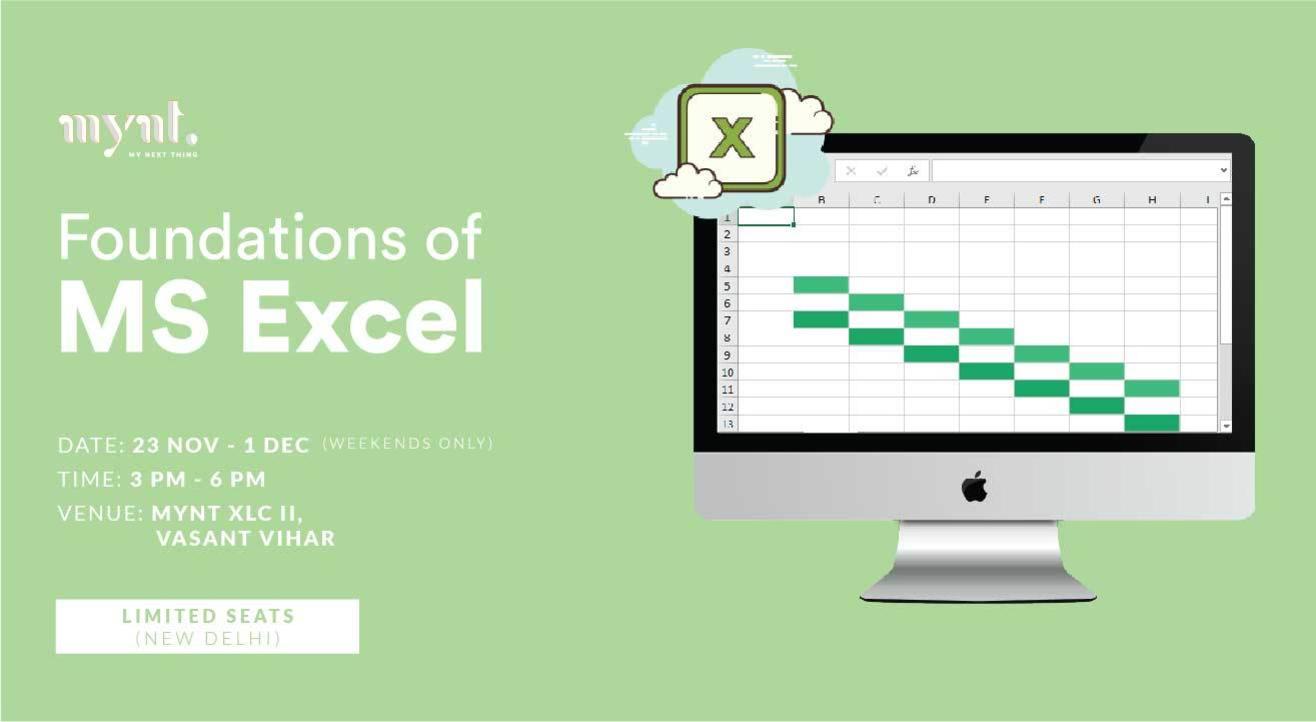 Multiple Matches
Ms. Excel Capsule Course: Introduction to Analytics
About
Did you know 16% of the world's population uses MS Excel!
In this introductory course to Excel, participants will explore the foundations while getting comfortable with this widely used software. Getting information on the critical elements and nifty shortcuts used widely while gaining knowledge through solving real-world problems.
After successful completion of this capsule, participants can expect to have a strong base to work efficiently in an existing worksheet while being able to create a dashboard from scratch. Participants would be able to manifest data at one place from various cells, sheets or from another workbook.
WHO IS THIS FOR
> For students finishing graduate/post-graduate courses. This course will accelerate your career, no matter whether you wish to get a job or start your own company!
> For young professionals, working for 2-3 years, seeking to better analyze their own workings/organize their data sets to get meaningful information in order to improve their performance.
> For professionals looking to add to their analytics knowledge by understanding shortcuts/tips about MS Excel.
OTHER DETAILS
Date - 23 Nov to 1 Dec 2019
(weekends only)
Timing - 3 to 6 pm
Venue - Mynt XLC 2
Price - INR 4000 ++
Know your Mentor:
Sajal Agarwal is an analytics consultant with a decade long expertise in creating and managing business intelligence tools across FMCG, retail, aviation, and hospitality industries. A postgraduate in the field of Applied Statistics and having completed the R Programming certification from the Indian Institute of Technology, Madras, Sajal has garnered a reputation for being a result-oriented individual who is receptive to the goals of the project/organization assigned to.
His range of work extends from the pre feasibility of projects, developing predictive analysis using linear regression to creating business intelligence dashboards for top management based on key metrics. Sajal currently works as a Data Scientist with Tata Consultancy Services based out of New Delhi.