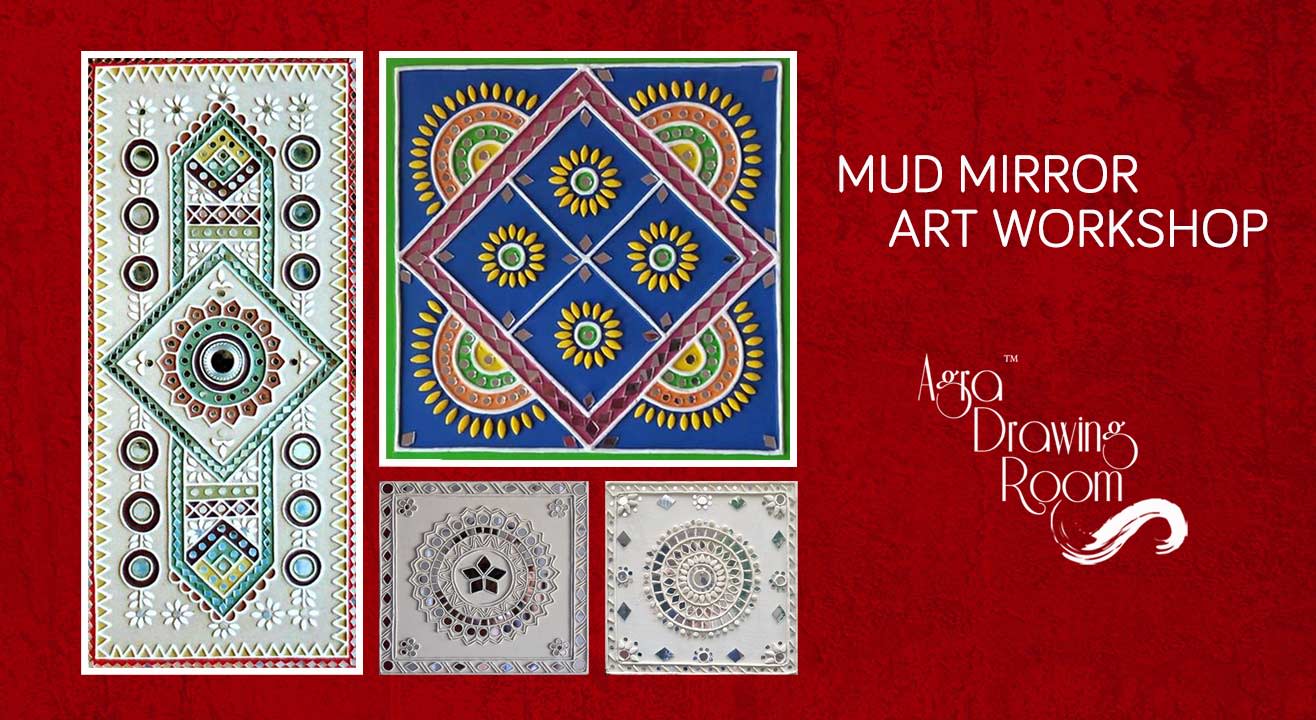 Painting
Mud Mirror Art Workshop
Feb 27 | Mar 6 & 13 | 5:30PM
Bedweiser Backpackers Hostel Agra
About
Mud mirror art is a forgotten Indian traditional mural craft of Kutch, Gujarat, where it is known as lippan kaam (literally translating to lippan = mud, kaam= work). The mirrors used are traditionally known as aabhla.


This art is used by the residents of Kutch to decorate the walls of their houses. The motifs are inspired from rich embroidery patterns. Apart from the spectacular look that this art provides to homes, it also serves the purpose of keeping the inside of the home cool by reflecting the heat.


The art is now being promoted by making the use of same techniques on plywood and the finished product serves as a beautiful wall decor.
Agra Drawing Room will be providing all art materials for the session, and since they believe in fostering creativity among all, this will be a guided painting session, which means that artists, non-artists, amateurs and beginners are all invited.


Venue
Bedweiser Backpackers Hostel Agra
MIG-57, Taj Nagri, Phase-I,, Near Shilpgram, Taj Ganj, Uttar Pradesh 282004