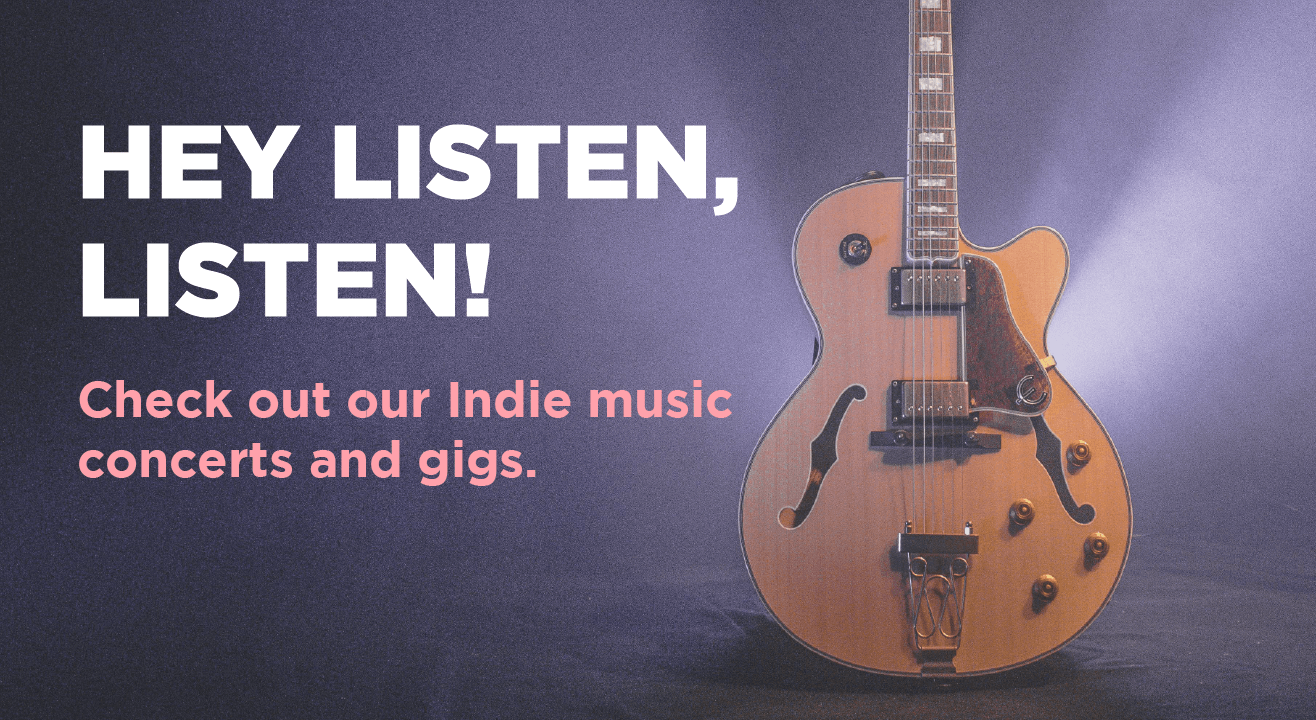 Music
Looking for new indie music? Mumbai, here's where to head.
Guitarists jumping around on stage, banter between artists, fans singing along their favourite songs - there's a lot to experience at Mumbai's indie concerts.
Listen to more than just Bollywood music, check out Mumbai's music scene! If your playlist is full of songs by indie artists, find out what gigs are happening in the city and who to catch live.
What is indie music?

What we call independent/indie music has changed over time. Today in India, by indie music we mean all non-Bollywood/non-film music, and this includes genres like rock, jazz, acoustic and more. Not exactly the opposite of mainstream music either - quite a few indie artists have become increasingly popular (sorry, hipsters). Music festivals are quickly getting sold out, artists are raking up a strong following on Youtube, and indie songs are now even played at weddings. Nevertheless, this is the case for the few music acts that make it big. There are artists waiting to be discovered at your local venue!
Mumbai's indie music scene

Mumbai has been swinging to independent music right from the 1920s! From around 2007, a number of performance spaces opened up and led to the music scene we know today. Start by checking out jazz concerts at the Finch. For those who seek rock and electronic, jump along with bands like Unohu at antiSOCIAL. Metalheads and lovers of punk, be sure to catch gigs with acts like Gutslit at The Habitat. Flea Bazaar Cafe has a cosy space perfect for listening to singer-songwriters like Tejas Menon and Aarifah Rebello.
For exploring several genres at the same time, there's always NH7 Weekender to look forward to. Fans of electronica should keep an eye out for VH1 Supersonic. Meanwhile, lovers of techno and reggae can expect to have a ball at Sula Fest, Nashik.
Things you'll discover at an indie gig

That your favourite musician is not a demi-god but a normal human being who eats, drinks and talks with people, just like you do.
This means you might be standing next to Coshish's lead guitarist in the elevator or bump into Prateek Kuhad at a food stall. You will start blabbering things that even you can't understand, or pretend to read a book furiously because you're too shy to say anything.
Musicians often become a part of the audience to watch the rest of the line-up - this means that
You and your favourite musician probably have the same taste in music (!!)
You and your favourite musician could become concert buddies and best friends for life
If you're at a metal concert, you'll find folks who look like human windmills as they whip their hair in circles. Although they'll call it headbanging, there are speculations that they're inventing a new form of renewable energy.
Subscribe to receive our newsletter!
Find the best experiences happening out there in your city or enjoy handpicked content while sitting comfortably at home. Insider is your go-to place to figure out what to do today!