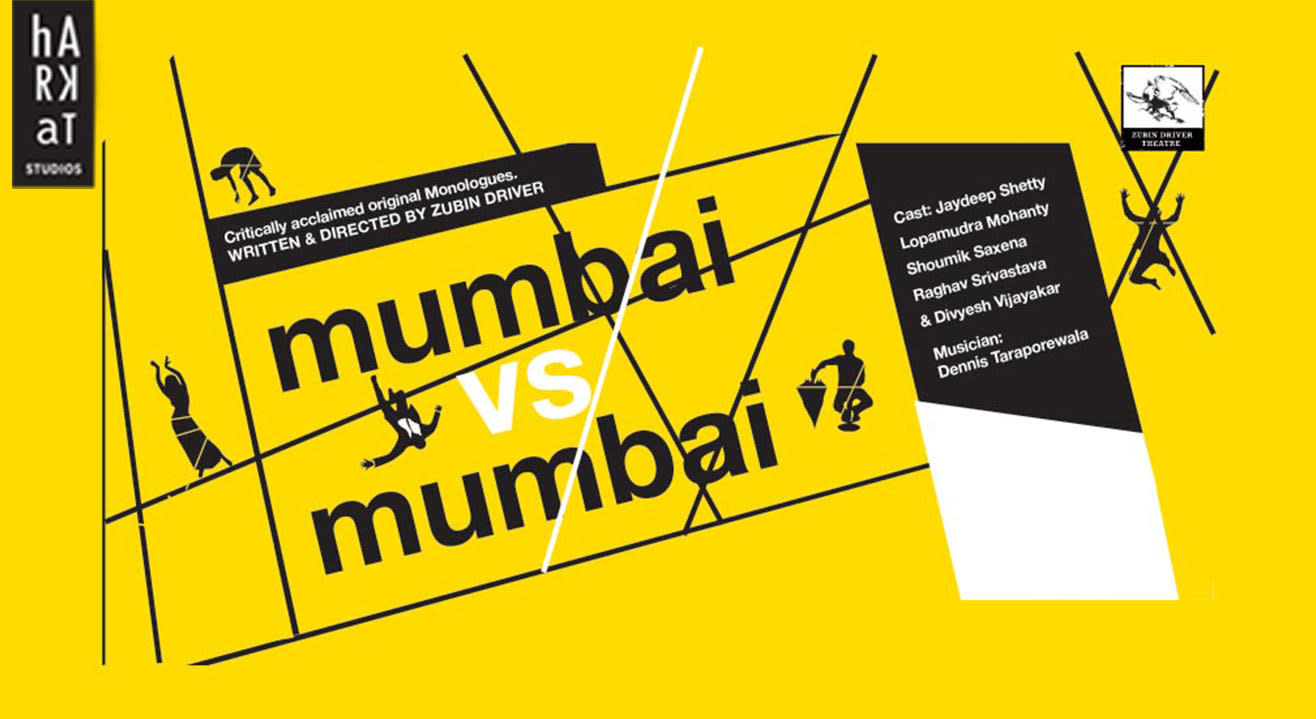 Theatre
Mumbai vs. Mumbai: Theatrical Pieces
Harkat Studios, Andheri, Mumbai
About
Original English monologues that explore & celebrate life in Maximum City! Mumbai Vs. Mumbai is a critically acclaimed collection of theatrical pieces from Zubin Driver's book 'Falling Indians'.
Each of the pieces explores the raw, shifting and ever evolving substratum of Mumbai's consciousness. From a megalomaniac TV anchor to a housewife turned Kali Bhakt to an old man in an old car lost in timeless loops to a meditative man standing by a silent seaside in the middle of the night, meet characters that will provoke and interrogate you. These are the ghosts in the machine, the urban paradoxes unleashed by the city in a paroxysm of frantic and crazed activity.
Cast: Jaydeep Shetty, Lopamudra Mohanty, Rutuja Nagwekar, Raghav Srivastava, Divyesh Vijayakar & Shoumik Saxena.
Venue
Harkat Studios, Andheri, Mumbai
Bungalow No. 75, JP Road, Aram Nagar Part 2, Versova, Andheri West, Mumbai, Maharashtra 400061