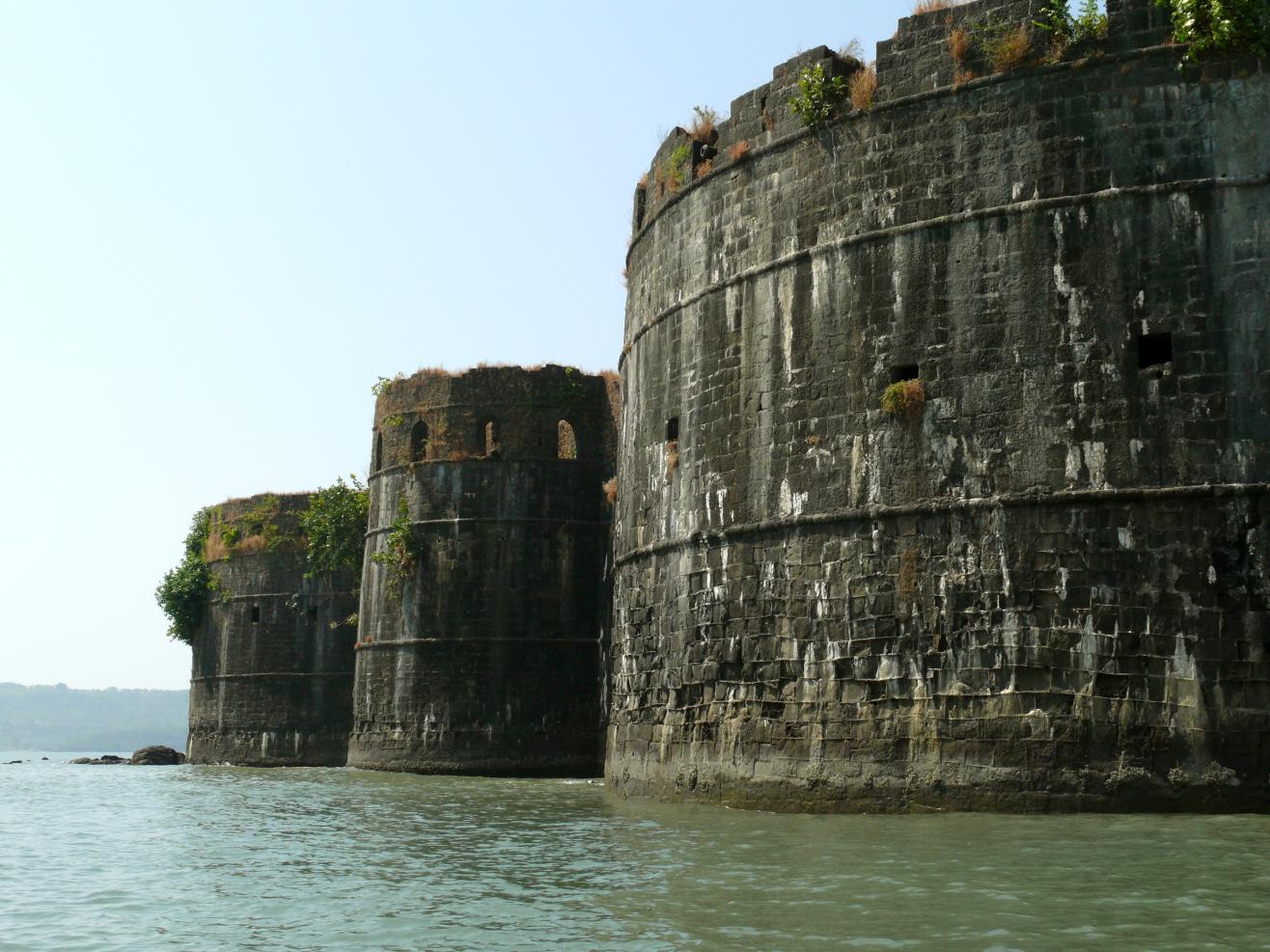 Murud-Janjira Fort, Raigad
Janjira Fort, Murd, Mumbai
Step out and enjoy this event
Invite your friends
and enjoy a shared experience
Murud-Janjira Fort, Raigad
Janjira Fort, Murd, Mumbai
Step out and enjoy this event
Invite your friends
and enjoy a shared experience
Invite your friends
and enjoy a shared experience
Throughout the history of the Marathi Empire, The Janjira Fort has been one fort that was deemed as unconquerable. Janjira Fort of Murud has been built in the middle of the sea and surrounding it are powerful granite walls. Visit this island fort located in a sleepy fishing town off of Konkan coast to relive the adventurous days of Shivaji's era.
A brooding grey-stone gateway at the entrance of the fort.
Explore its ramparts (complete with giant cannons) and 19 bastions
Its inner keep, palaces and mosque are in ruins.
The fort's huge twin reservoirs that still remain intact against the wagering of time.
To reach the fort, you can take a bus from the nearest cities like Mumbai, Pune, Alibag or Raigad. From the Rajapuri jetty, the boats take around INR 20-50 per person, depending on the crowd or season.
Roha is the closest train station, but Mumbai is the nearest major junction.
The Chhatrapati Shivaji Maharaj International Airport, Mumbai is the nearest airport to the town of Murud.
Janjira Fort, Murd
Murud-Janjira Fort, Raigad, Naya Nagar, Rajapuri, Raigad, Maharashtra, 402401
GET DIRECTIONS
Murud-Janjira Fort, Raigad
Janjira Fort, Murd, Mumbai
Step out and enjoy this event
Invite your friends
and enjoy a shared experience