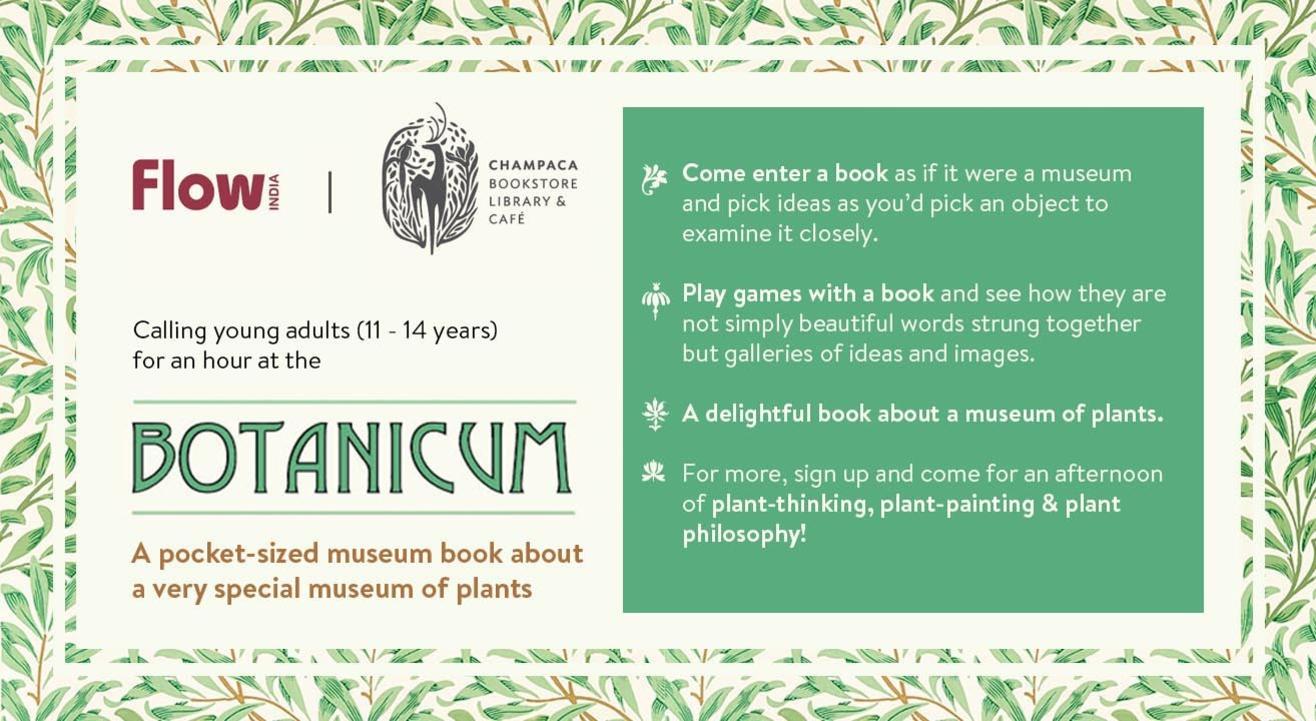 Museum in a Book: BOTANICUM
Invite your friends
and enjoy a shared experience
Invite your friends
and enjoy a shared experience
About the Event
Flow India in collaboration with Champaca invites young adults, ages 11-14, to the Museum in a Book: BOTANICUM, which brings alive the fascinating collection of plants in a real life museum of plants.
In the one-hour you spend with us, examine ideas and images in Botanicum, like you were in a museum of plants.
In addition, have fun with plant-thinking, plant-learning and plant philosophy!
You will need:
A notepad
Sketch pens
Sharpened pencil, eraser and sharpener
Water colours / water-colour pencils
A small plant in your home
Phone camera / phone recorder
Flow India is a human-centred design organization that works at the intersection of learning, culture and technology. We design longitudinal learning solutions for schools and partner for systemic educational outreach programme for culture sector clients. Our client partners include schools, NGOs, museums, art galleries and heritage sites from across the country.