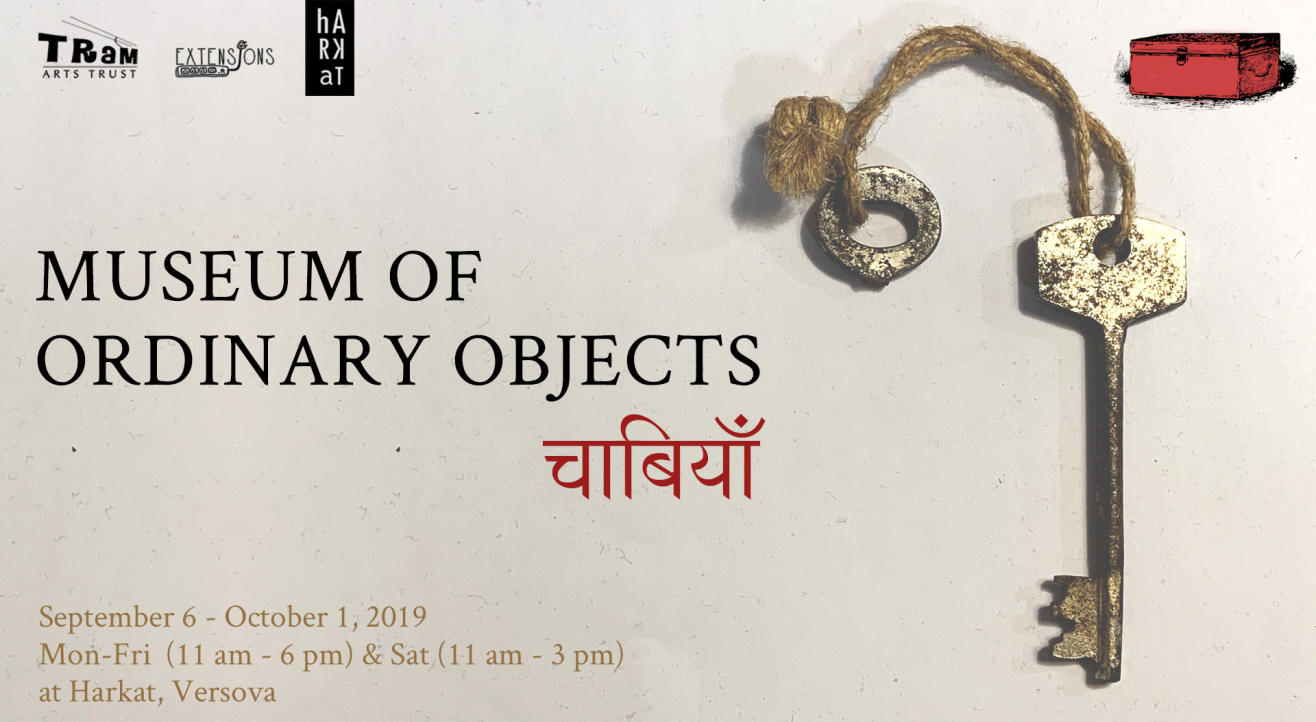 Exhibition
Museum of Ordinary Objects- of Keys!
September 6 - October 1 | 11AM
Harkat Studios, Versova, Mumbai
About
Welcome to the Museum of Ordinary Objects.
Every year the Museum develops itself into a little sanctorum for ordinary objects and the human journeys they have witnessed. It weaves a labyrinth of emotional connectivity between the objects and us and with each other.
This year, we welcome you to the first mini MOOO - of Keys!
Where every object is an ordinary key. They may all look the same at a glance but when closely inspected, they unlock very different contours, engravings, stories, experiences and lives.
Within this seemingly homogeneous world of keys – we urge you to only hear their rustic or new, identified or forgotten jingle to identify the variance in their human stories.
Open me!
The exhibit is free and open for all.
You can also put your own key and story at the exhibit.
The MOOO is put together by Choiti Ghosh, Karan Talwar and Sananda Mukhopadhyay of Tram Arts Trust, Harkat Studios and Extension Arts.
*********
Timings
September 6 - October 1, 2019
Mon-Fri (11 am - 6 pm) & Sat (11 am - 3 pm)
Location:
Harkat Studios, Bungalow #94, First Floor, Aram Nagar 2 (just behind Mata Mandir), Versova, Andheri West.
KINDLY NOTE OUR NEW LOCATION IS ON THE 1ST FLOOR AND NOT WHEELCHAIR ACCESSIBLE!!! WE'RE WORKING ON FINDING A SOLUTION.
Venue
Harkat Studios, Versova, Mumbai
HARKAT STUDIOS, BUNGALOW 94, FIRST FLOOR, ARAM NAGAR 2, VERSOVA, ANDHERI WEST, 400061-MUMBAI
GET DIRECTIONS