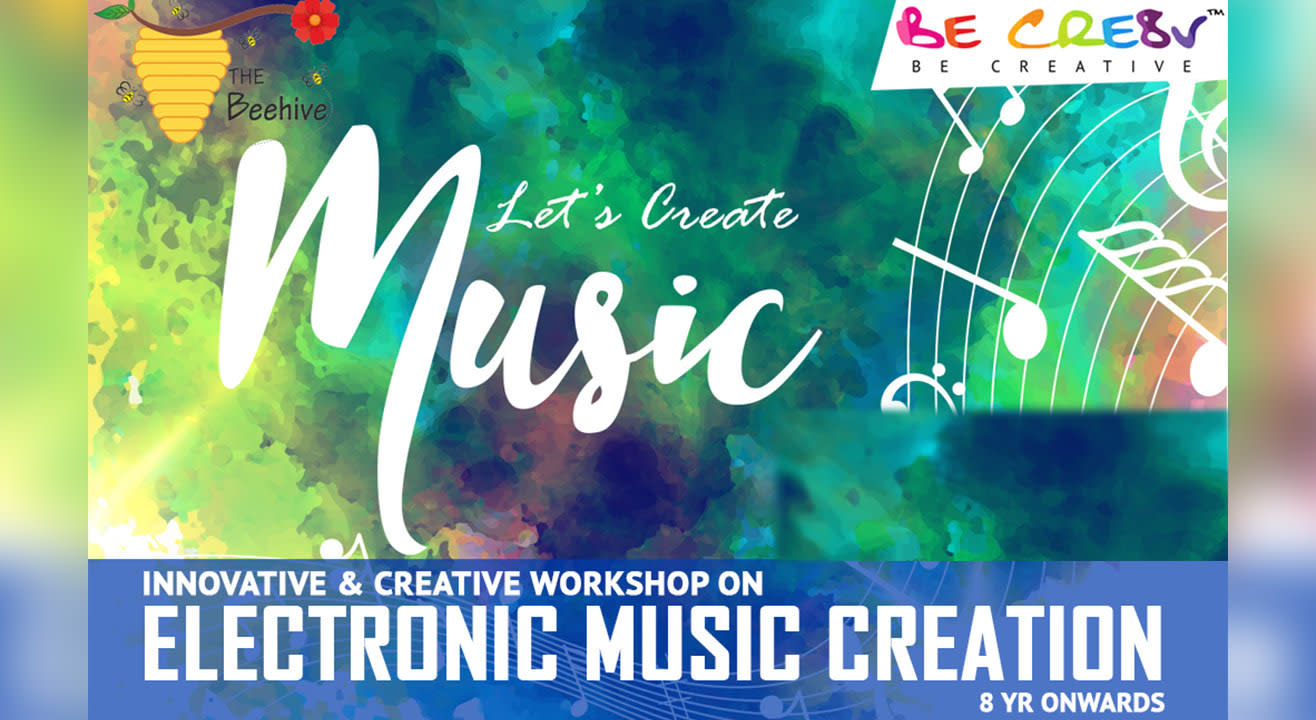 Summer Camp
Music Jammers
May 27 & June 10 | 12:30PM
About
SUMMER BUZZ@THE BEEHIVE 2019
Music Jammers | Electronic Music Making
Children - 8+ YRS
Dates - 27th May to 7th June - Batch 1
10th -21st June - Batch 2
(choose any batch)
Time - 12:30-2pm
Electronic Music Making for children gets children to explore music creation in a unique manner.
Children start with sounds & exploration of various qualities of sound. They learn to play music together in our super cool jamming sessions working on beats & sync. From jamming to making instruments to recording & mixing music, this program is fun way of learning learning.
- Jam together, play music as a group, explore sounds
- Learn to record, mix, create digital music using FL Studio
- Have fun creating your own music pieces or songs
A 10 day must-attend workshop for all.
Buy a ticket & get ₹150 off. Use code: LEARNMORE150 (T&C apply)