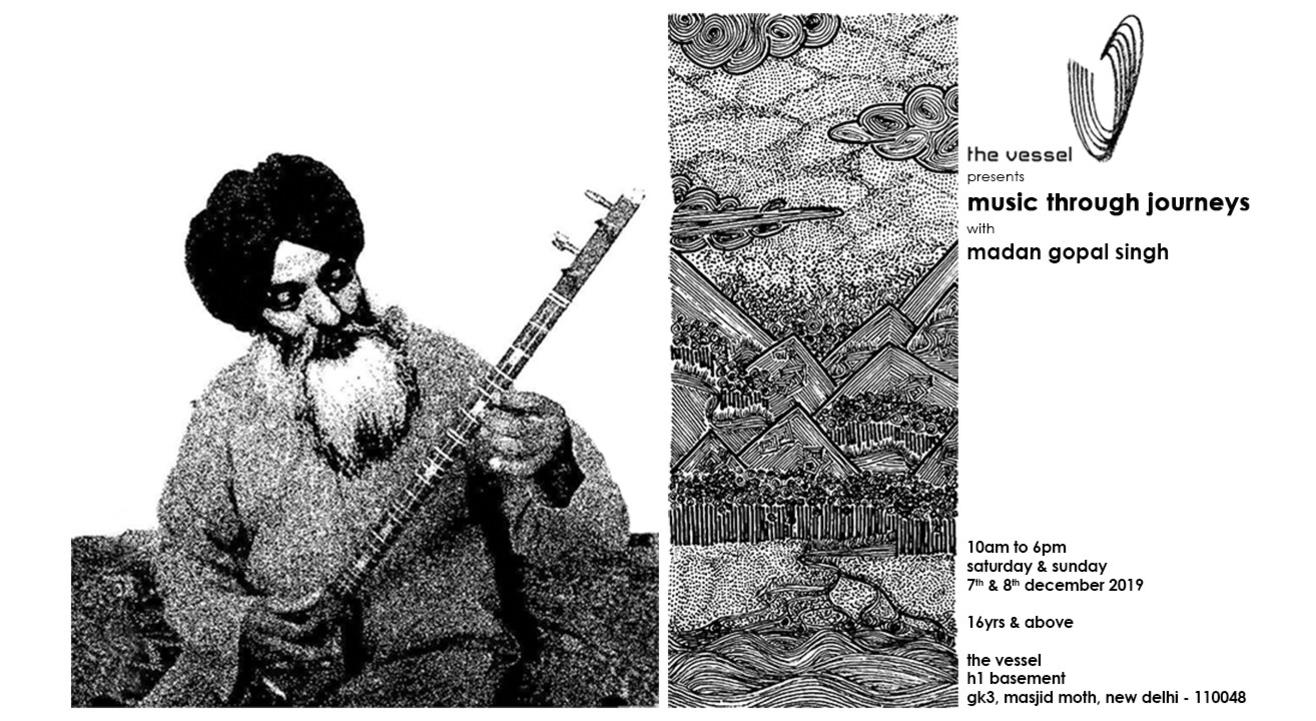 Music through journeys with Madan Gopal Singh
December 7 | 10AM - December 8 | 6PM
Invite your friends
and enjoy a shared experience
Invite your friends
and enjoy a shared experience
About the Event
A workshop on Sufi poetry and music:
Interspersed with musical renderings and dialogue, this workshop on the history of sufi poetry and poetry from 15th century to the prsent, will trace the journeys of poets from Guru Nanak to Sultan Bahu to Bulle Shah; seeking the echoes of these journeys in their poetry. Weaving together history, landscapes, poetry and music, the interactive sessions will invite the participants to become part of the weave to conclude with the creation of a song.
The workshop will be conducted over 4 sessions of 3 hrs each on Saturday, 7th and Sunday 8th December at the Vessel, H1 Basement, GK3, Masjid Moth, New Delhi.
Dr Madan Gopal Singh retired from a Delhi University after teaching English literature for 42 years. He has since been travelling all over the world giving music performances with his group Chaar Yaar and conducting workshops in various universities and colleges.
Dr Singh holds postgraduates degrees in English Literature and Linguistics from the University of Delhi and Jawaharlal Nehru University respectively. Additionally, he has India's first Ph.D on cinema undertaking a semiotic study of some the seminal film texts from the thirties and the sixties.
He has composed music for the celebrated Pakistani film, Khamosh Pani and the Irrfan Khan starer Song of the Scorpion. Among the films scripted by him are Rasayatra (on the life of Pt Mallikarjun Mansur), Name of a River (on the life of the iconic Bengali filmmaker, Ritwik Ghatak) and did dialogues and lyrics of Kayataran, Qissa, Khamosh Pani and Song of the Scorpion.
The Vessel
Greater Kailash Part 3, Masjid Moth, Greater Kailash New Delhi, Delhi 110048
GET DIRECTIONS