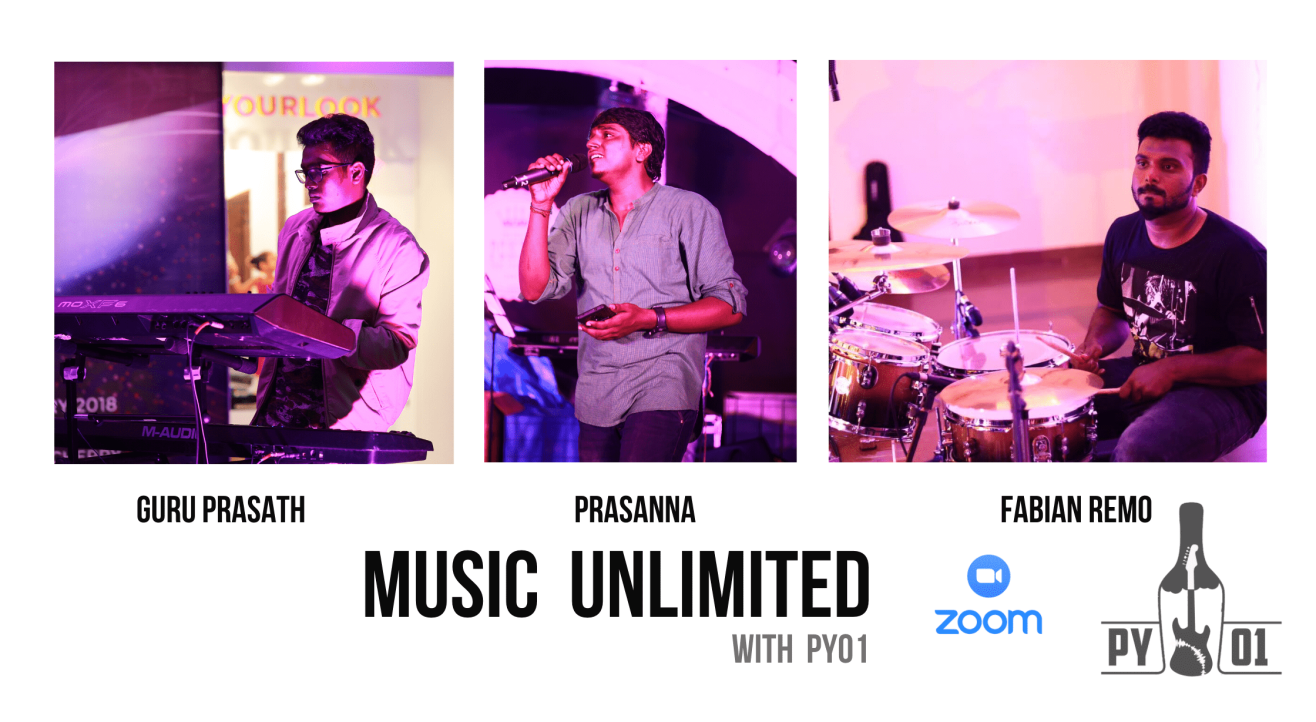 Music Unlimited with PY01 the Band
Invite your friends
and enjoy a shared experience
Invite your friends
and enjoy a shared experience
About the Event
Hey Music Loverss..!
Tamil e-concert alert !!
- this is a non stop 90 min music show where you hear the hits songs of the trend-setters of Tamil Cinema- Santhosh Narayanan and Anirudh.
-Yes!! you read that right!! register yourself with the above link and this is a concert you should never miss. :)
About the event
1) Its a 1h 30min event
2) The e concert takes place in zoom. All you need is a zoom app and earphones plugged in for better audio quality.
3) Age limit : All kutties to periyavanga
4) Only limited seats available. So seekram book pannidunga :):):)
About the Artist's
The band's name PY01 is a demonym depicting its roots from the place of its origin - pondicherry.
The band's music is deeply inspired by the Oscar Nayagan and The Mozart of Madras " Ar Rahman ".
The artists have been together for a long time, blending individual styles into master pieces and making the best of music and songs. They have worked with renowned artists and performed at various venues, mesmerizing the audience with their enchanting and soulful music.
They are currently working on originals and unplugged cover songs and an independent album. the stars of the band: Prasanna Adhisesha- vocals, Guru Prasath -Keys and Fabian Remo -drums for the event.