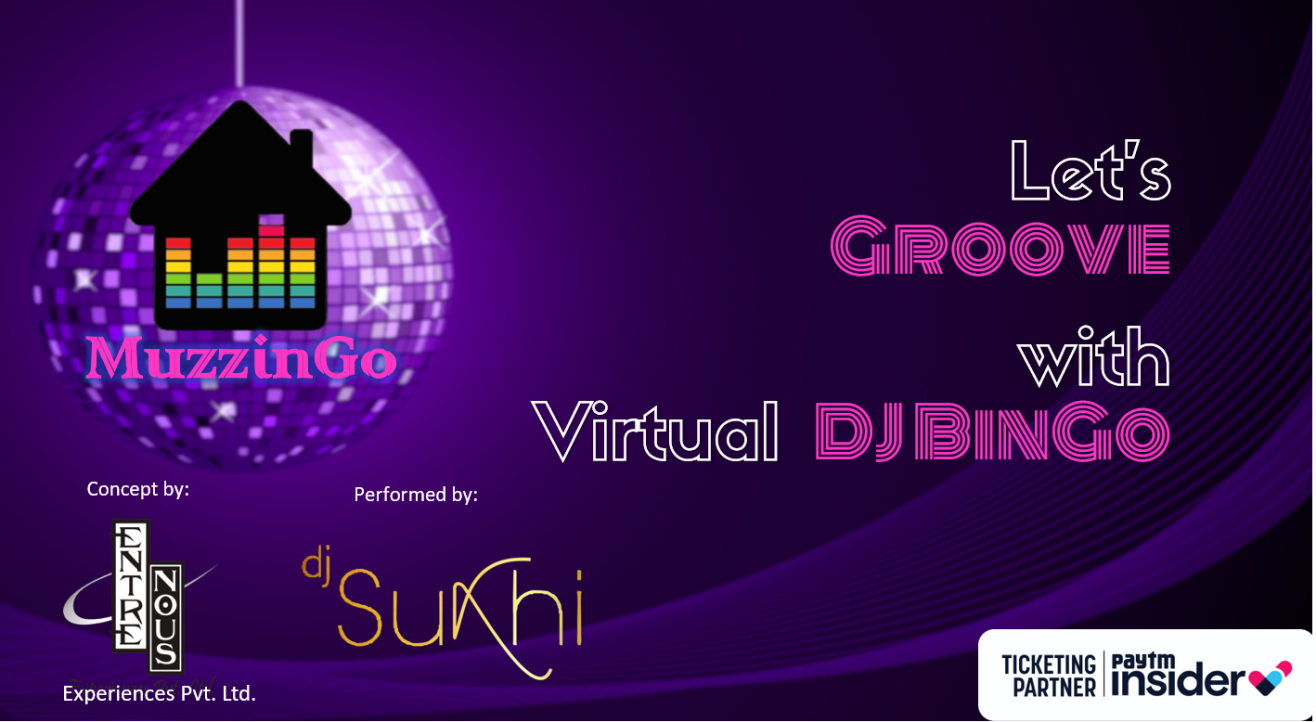 MuzzinGO - Virtual DJ BinGO (Musical Housie)
May 30 | 9PM & May 31 | 7PM
Invite your friends
and enjoy a shared experience
Invite your friends
and enjoy a shared experience
About the Event
Are you looking for the perfect game to spice up your 'Work from Home' life? Why not try out music bingo? Yes.. we are calling it 'MuzzinGo - Virtual DJ BinGo! (Musical Housie)
How it works:
Once you sign up, you will receive a confirmation email from insider.
The game will be hosted on Zoom.
You will get a unique virtual link of your Bingo card & Zoom link 24 hours prior to the event date which will be used while playing the game.
Open zoom in Laptop and Bingo card on mobile
Criteria - Music lover or just wanna have fun.
Music bingo is a fun spin on traditional bingo that allows the participants to jam out to snippets of their favourite songs while playing competitively against other music lovers..virtually of course!
Feel free to invite your friends, but only 100 will get in! The DJ will play the songs and you match it on your bingo card. Get a bingo (MuzzinGo), win the round!
How to play:
We will play a short clip of the song and you'll try to identify it. Don't worry if you don't know the songs. We will tell you the title of the song at the very end of the clip. This can be an advantage to other players who will be able to call bingo before you. We will also have 1-2 minutes breaks in between rounds.
PRIZES WILL BE AWARDED PER ROUND!
Further details will be shared on registration. For any questions, feel free to contact us.
WhatsApp - 8928757036