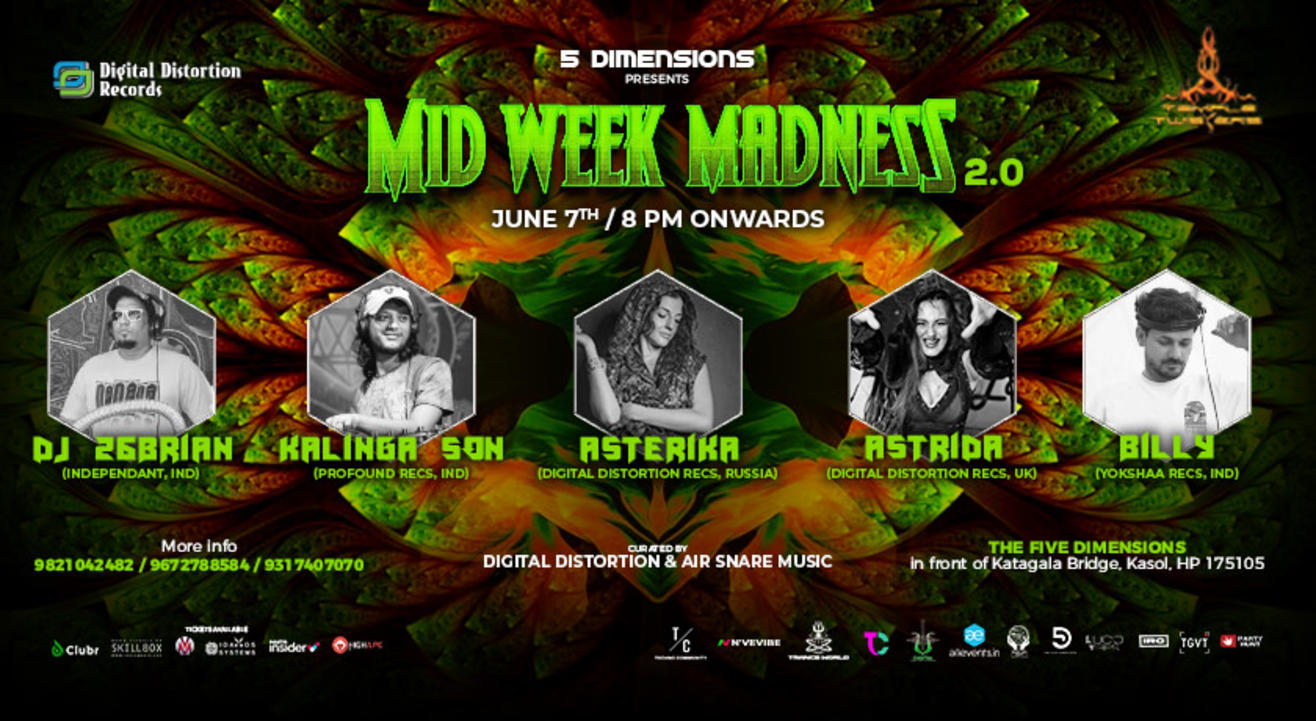 MWM 2.0 with Dj26brian,Kalingason,asterika & more
June 7 | 6PM - June 8 | 4AM
Event Guide
Live Performance
Enjoy a unique experience
Invite your friends
and enjoy a shared experience
MWM 2.0 with Dj26brian,Kalingason,asterika & more
June 7 | 6PM - June 8 | 4AM
Event Guide
Live Performance
Enjoy a unique experience
Invite your friends
and enjoy a shared experience
Event Guide
Live Performance
Enjoy a unique experience
Invite your friends
and enjoy a shared experience
As anticipated the first edition of Mid Week Madness was super awesome .
It's time for Mid Week Madness 2.0 in the mountains with 5 Dimensions
Curated by Temple Twisters and Digital Distortion.
Get set to transcend into madness with an assortment of music styles.
Madness Consultants:1
Dj 26brian (independant,ind)
Kalinga Son (Profound Recs ,ind)
Asterika (Digital Distortion Recs ,Russia)
Astrida (Digital Distortion Recs ,Uk)
Billy (Yokshaa Recs ,ind)
All treks lead to Katagla Bridge on June 7. Let's go!
More info 9821042482
MWM 2.0 with Dj26brian,Kalingason,asterika & more
June 7 | 6PM - June 8 | 4AM
Event Guide
Live Performance
Enjoy a unique experience
Invite your friends
and enjoy a shared experience