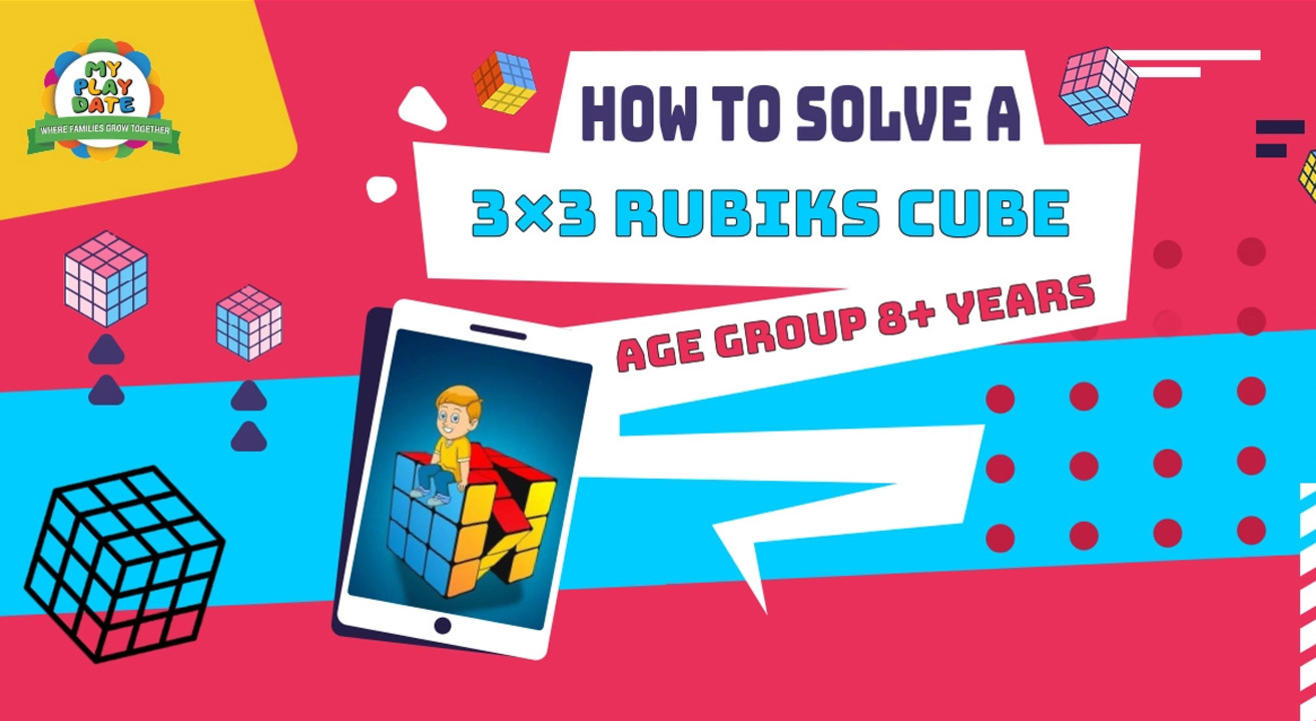 My Playdate: How To Solve A 3×3 Rubik's Cube
October 26 | 2PM - October 31 | 9PM
Invite your friends
and enjoy a shared experience
Invite your friends
and enjoy a shared experience
About the Event
Total Classes: 5 Classes
Days: Classes will be held on Monday to Friday at 2 PM
Requirements
#You should have a 3×3 Rubiks cube, but you don't need to know how to solve it. Take the course!
#Patience and commitment to go through the entire course to learn how to solve the Rubiks cube.
Welcome To Our How To Solve A 3×3 Rubiks Cube For Beginners Course!
Within just 5 hours, you'll have all of the knowledge required to solve your own 3×3 Rubiks Cube from any random scrambled order.
In this course you will learn:
How To Solve A 3×3 Rubiks Cube
How To Distinguish Between The Sides Of A Rubiks Cube
The Patterns And Algorithms Involved
Ways To Breakdown The Patterns and Algorithms To Remember Them Easier
Learning Outcome & Key Features & Benefits of Event
This will help the children to develop their motor skills and also allow them to take quick and rational decisions and teach them to think on their feet.