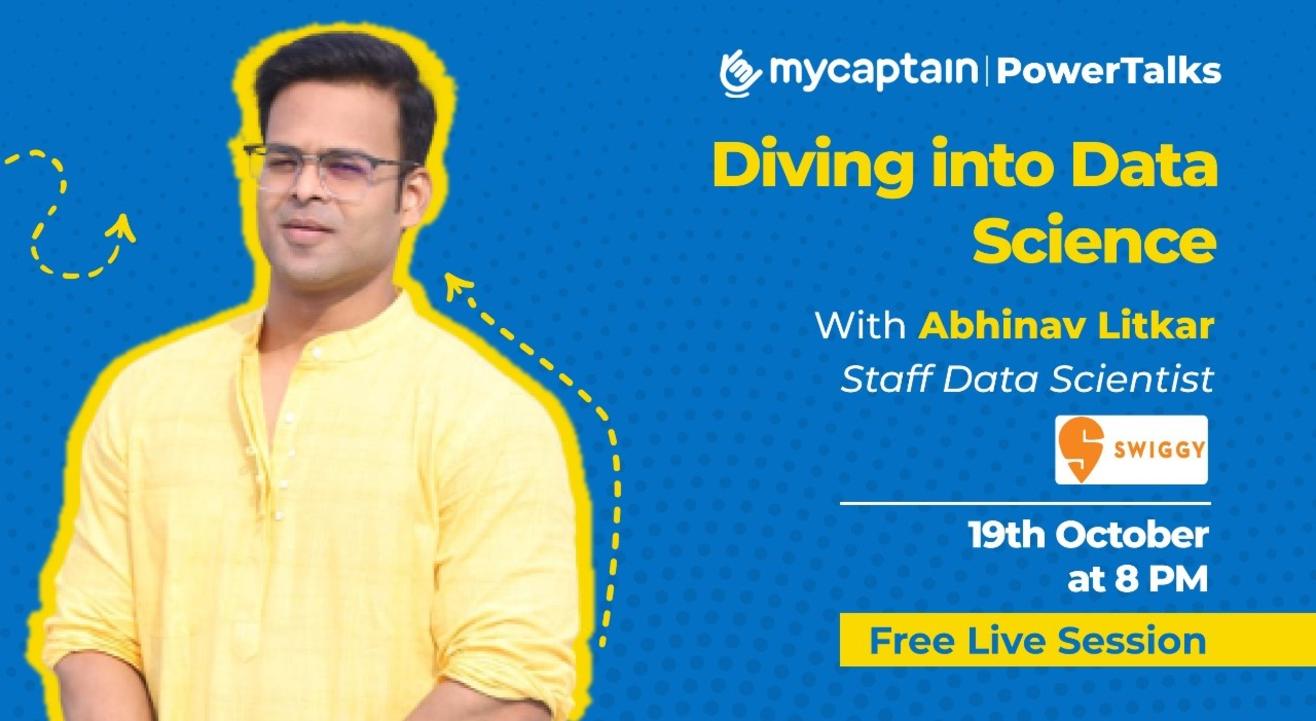 MyCaptain PowerTalks with Abhinav Litkar
Invite your friends
and enjoy a shared experience
Invite your friends
and enjoy a shared experience
About the Event
Data Science is an interdisciplinary subject incorporating scientific algorithms, methods and processes. If you love statistics, maths and software, then this the perfect opportunity for you to explore the extraordinary field of Data Science!
Abhinav Litkar is a Data Scientist currently working with Swiggy. His field of experience lies in Data Science and Applied Analytics. He is also proficient at Machine Learning, Text Mining, Language Processing. He started his journey from IIT Delhi and has worked in major companies like Mobileum, Zomato and more over the years. Abhinav will take us through the work, scope, and life of a data scientist. He will also talk about tools like Python, Scala, R, TensorFlow, etc.
MyCaptain is an online platform that helps students learn skills in fields that they love! At MyCaptain we connect School and College students to young Achievers(Captains) in their field of passion. We mentor students through month-long online workshops where they experience the basics of a field in a practical and guided manner.
MyCaptain PowerTalks is a series of free live sessions with industry experts that will help individuals understand the various career fields available in the market and that those are truly pursuable.
For more information visit www.mycaptain.in
Join Abhinav on a Free Live Session on the 19th of October at 8pm on MyCaptain Powertalks on "Diving into Data Science".
Register now!