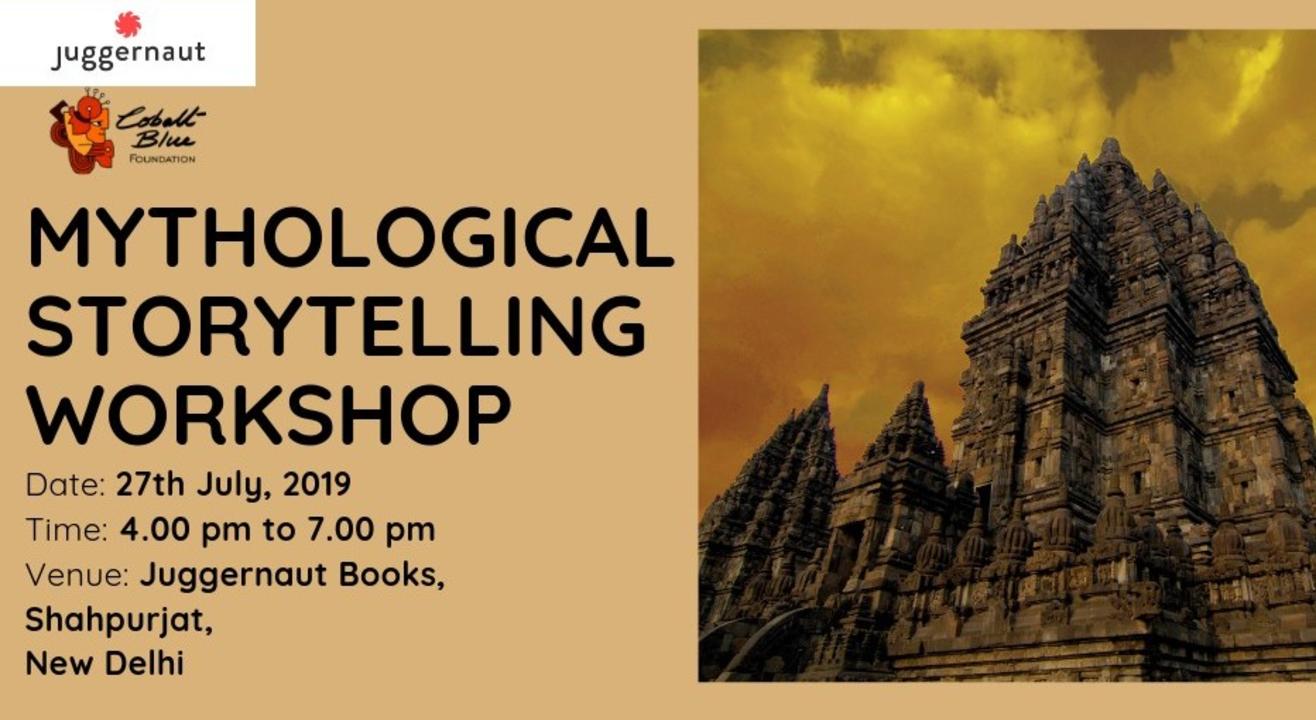 Learn
Mythological Storytelling Workshop
About
Cobalt Blue Foundation in association with Juggernaut Books presents an exclusive workshop on mythological storytelling.
This exclusive workshop is designed and curated based on the idea of a 'hero's journey' in mythology. The objective of the workshop is to familiarise participants with the structures of the stories, character arcs, archetypes, and various plot stages through the stories from Indian mythologies, and enable participants to create their own mythological story by the end of the workshop.
The workshop will be interactive with group exercises.
The medium would be multimedia projections using audiovisual examples.
About The Authors & Facilitators:
Sundeep Verma worked for 17 years in advertising & marketing with agencies like Ogilvy, Grey Worldwide & Omnicom Group. He is an author, graphic novelist and storyteller. He studied storytelling and did his Masters in Narrative Design from Central Saint Martins College, London, UK.
Ruchi Ruuh is a practicing counselling psychologist who believes in the therapeutic value of expressive arts. She has studied art from NIFT and Nottingham Trent University, UK. She had been working in the area of Art Therapy, Mindfulness and Color Therapy for the last 8 years. She is also an accomplished visual artist with solo exhibitions at IHC, Amsterdam, and the UK. Ruchi has rich experience in conducting workshops for MNCs and institutes.
This event is a free to attend.