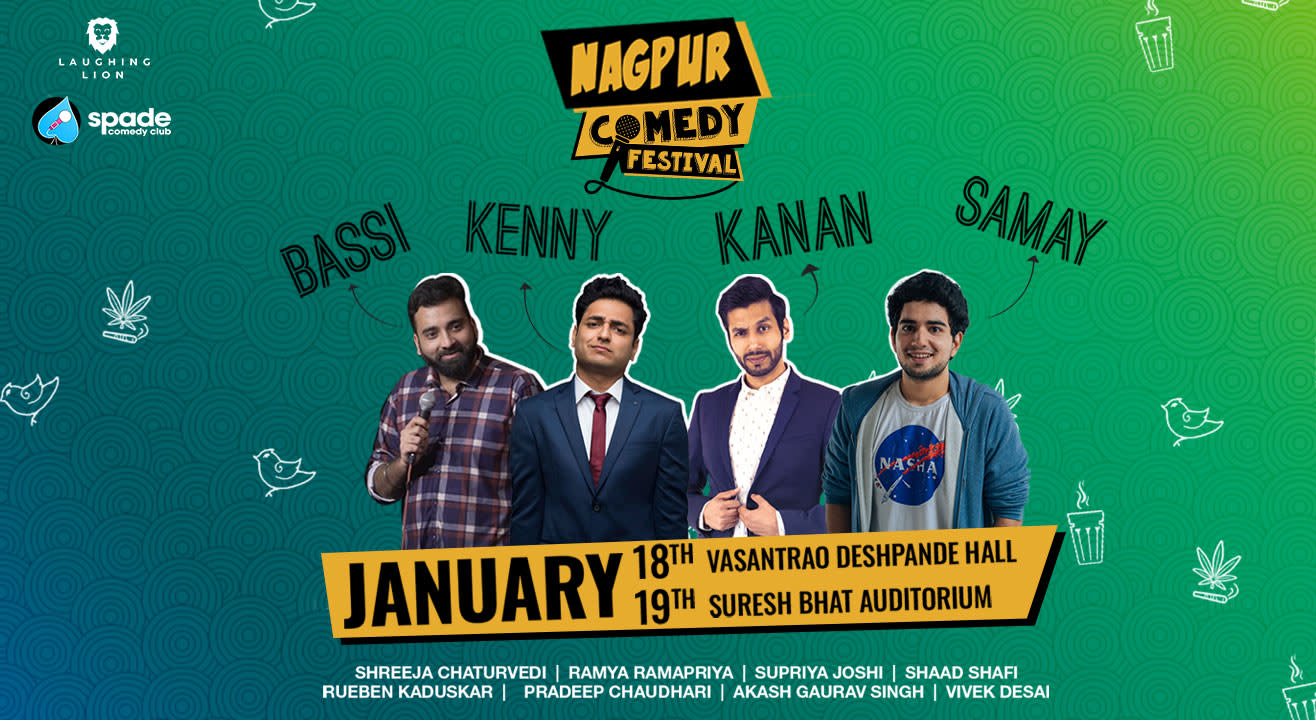 Comedy
Laugh your hearts out at Nagpur Comedy Festival 2020
Make your way to a funny weekend in Nagpur as some of the biggest comics come to your city.
What's instant but also a vacation? Laughter, duh. You may not be able to go on a trip every weekend but you can always escape through laughter and that's why we bring you the perfect weekend getaway for you.
Tell me more
Nagpur Comedy Festival is a two-day long laughter riot featuring some of the biggest names in stand-up comedy. Sure there are tons of festivals, but how many can actually make you laugh for two straight days? So gather your gang, spread the word and see you at Nagpur Comedy Festival 2020.
Two full days of laughter
Day 1
Kenny Sebastian
Samay Raina
Shreeja Chaturvedi
Surpriya Joshi
Rueben Kaduskar
Day 2
Kanan Gill
Anubhav Singh Bassi
Shaad Shafi
Ramya Ramapriya
Pradeep Chaudhary and more.
So it's going down for real at Nagpur Comedy Festival 2020. Seriously, we're not kidding at all! Get your tickets and bring your friends along for the funniest weekend in Nagpur this year.
Subscribe to receive our newsletter!
Find the best experiences happening out there in your city or enjoy handpicked content while sitting comfortably at home. Paytm Insider is your go-to place to figure out what to do today!