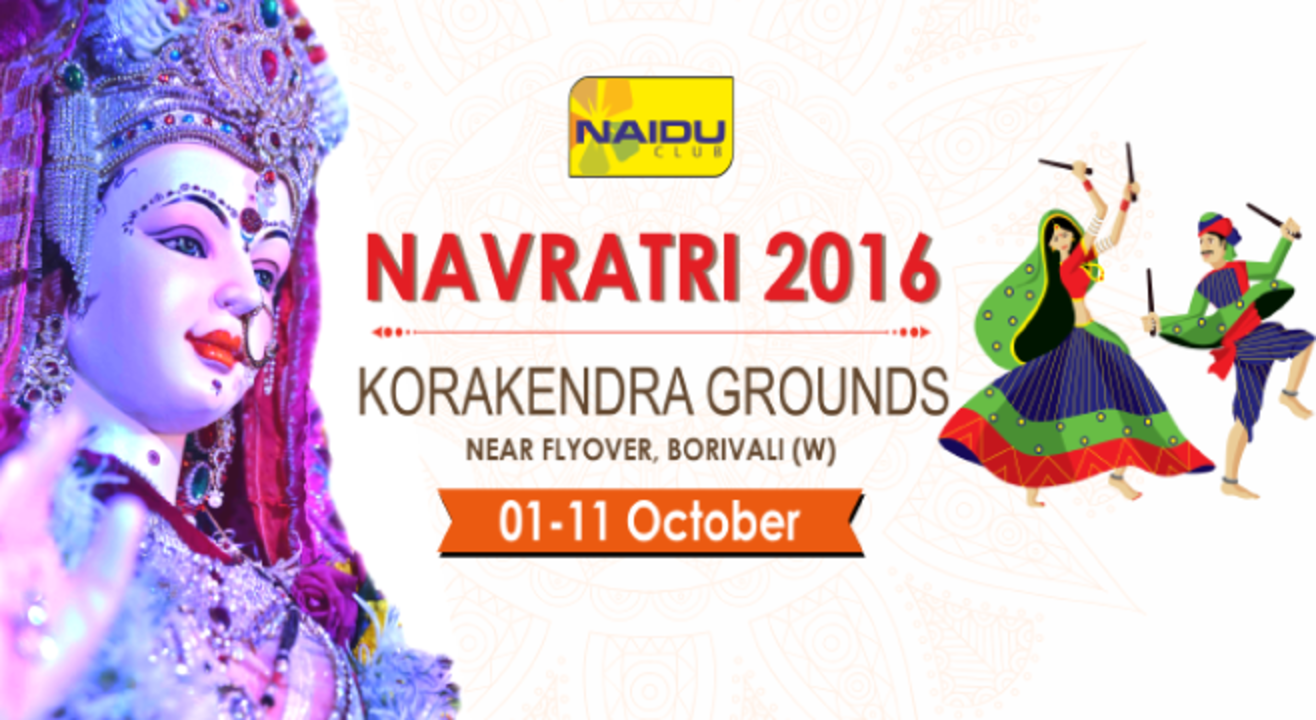 Festivals
Naidu Club Korakendra Navratri 2016
Kora Kendra Grounds, Borivali(w)
About
Mumbai, it's time to practice your best Garba moves because this Navratri is going to be extraordinary.
The Naidu Club organisers are celebrating the 12th year of Korakendra Navratri in 2016. Considered the biggest Navratri event of Mumbai, participants from all over Mumbai come and play Garba and Dandiya in their most vibrant and colourful dresses at the Kora Kendra grounds.
This is the first time that there are VVIP passes. Each of the nine day will represent a theme. A beautiful temple has been made as per Indian traditional culture. Each day, a different social message is conveyed.
Dancing with the stars?
The Korakendra Navratri also has Bollywood presence. An extraordinary finale round is going to be held with 1 crore as prize money.