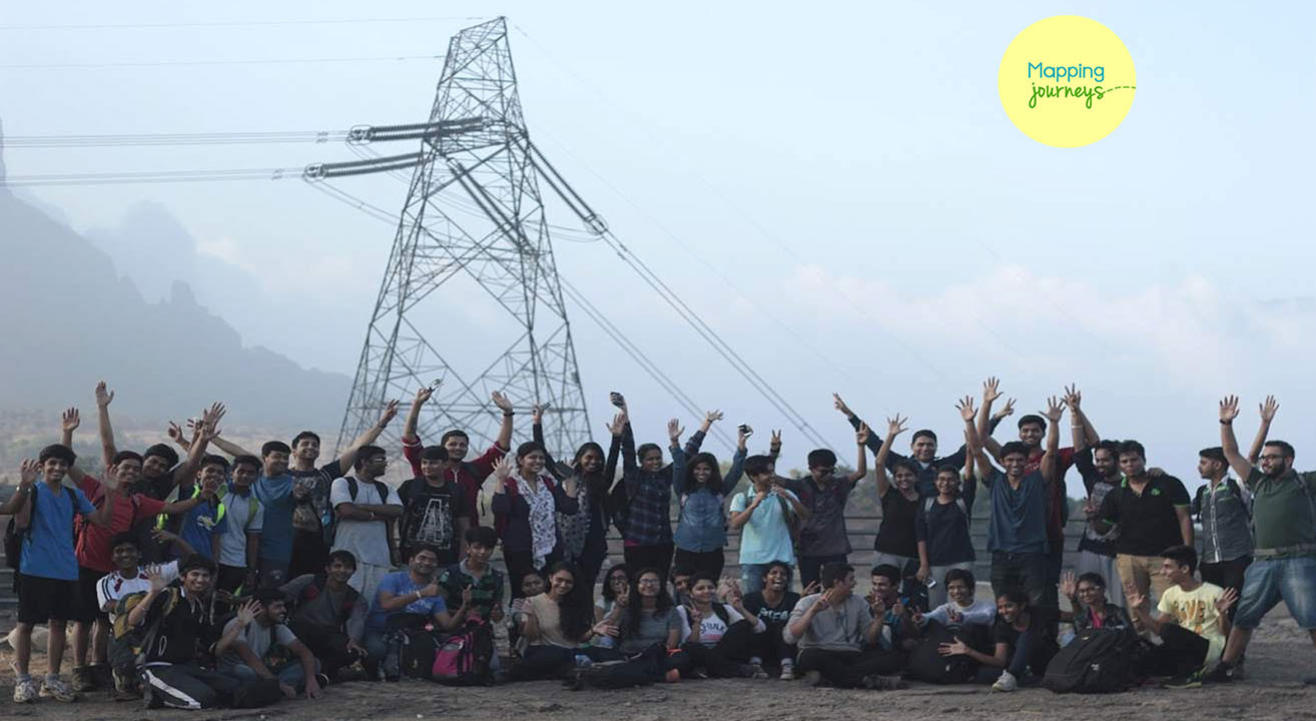 Trek
Naneghat Trek | Mapping Journeys
About
Naneghat is one the most well-known passes of its time. Literally, the name nane means "coin" and ghat means "pass". The name is given because this path was used as a tollbooth to collect toll from traders crossing the hills.
This sheer cliff is a well know landmark, very clearly visible from Konkan region as you pass on your way from Kalyan towards Malshej. The walls of this pass come out from the main range and hence command a magnificent view of the great bend in the Sahayadri. This is a pass, which once in history, enjoyed prime importance. The inscriptions, the steps, the rock-cut rest houses, and the cisterns all point out the historic fact that this route was frequently used as far back as the 1st century B.C. The Naneghat area and the caves are now very popular due to an easy access from Malshej ghat road. The trek takes around 2.5hrs to reach the top, on route we come across streams to cross, stone ladders to ascend, a big beautiful cave and finally the vast foggy top.
06:30am : Teen Hath Naka, Thane.
07:30 am : Kalyan Bhiwandi fhata.
10:00 am : Reach the starting point, gear up.
A short briefing and Do's and Dont's.
10:15 am : The trek begins, it takes approx 2.5-3hrs to reach the top.
01:00 pm : Reach the top and get lunch ready to be served.
02:00 pm : Visit the amazing reverse waterfall nearby.
03:30 pm : Time to say good bye and get ready for the return journey.
05.30 pm : Reach back to the bus.
09:00 pm : Reach back to Dadar tentatively.
Some timings delays are expected depending upon the traffic conditions.
Transport from Dadar to Dadar.
Breakfast.
Lunch.
Evening Tea.
Safety and First Aid.
Guide and Professional expertise.
Mapping Journeys team along with.(Basic and Advance Mountaineering certified from N.I.M.A.S, First aid certified from St John Ambulance, Mumbai)
Travel till thane.
Meals during travel.
Personal expenses.
Insurance of any kind.
Medical hospitalization, evacuation and related expenses.
Any item not covered under "inclusions".
Consumption of alcohol is strictly prohibited. For confirmation of the seat, full amount needs to be deposited prior to the event. Prior to making any payments please confirm about the seat availability.