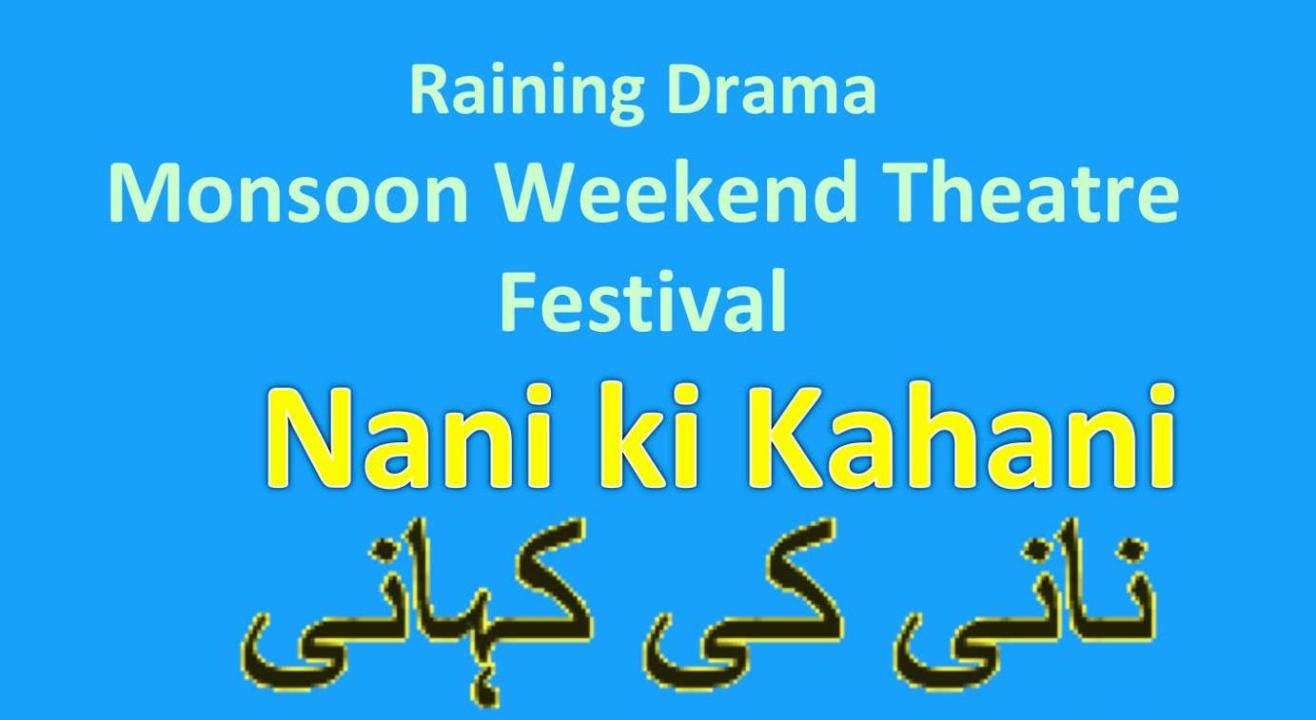 Play
Nani Ki Kahani - Raining Drama Monsoon Weekend Theatre Festival
About
We are bringing back some old age Classic stories for you and your Children written by Begum Qudesia Zaidi and Dr Zakir Hussain.
Let your children hear these great tales in one of the sweetest language in the World, Urdu. While they enjoy the fun of story and storytelling, they also learn the words of Urdu.
Story 1: Munni Ki Mano: Adventure of two pet cats Sundari and Mundari owned by Little Munni.
Story 2: Anokhi Dukan: What happens when a Rabbit and a Bear opens a shop together selling their favourite food Items and the shop is rented from a fox.
Story 3: Abbu Khan ki Bakri: Story of a brave Goat who keeps her freedom as her priority over her life.
Written years back but till date these stories have so much to offer to all of us.