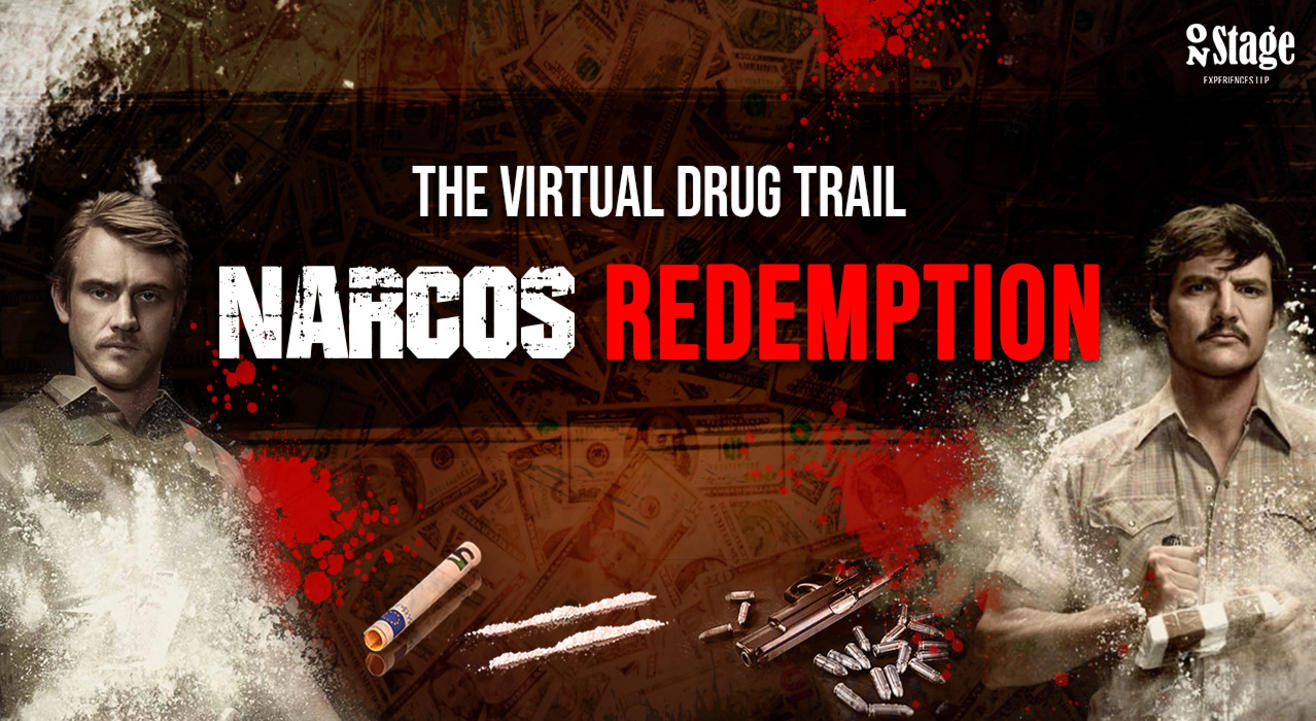 Invite your friends
and enjoy a shared experience
Invite your friends
and enjoy a shared experience
About the Event
What are you in for?
'Narcos Redemption' is a virtual hunt for a powerful drug lord. Be the DEA agent who uncovers the mystery about an infamous drug lord of one of the largest cartels, as you venture on this thrilling, scary and secretive mission on ZOOM
About 'Narcos Redemption'
The DEA is always vigilant about illegal drug trade happening globally bringing down many traffickers and cartels. However, this time they have found a lead that has linked itself to a name they thought was buried in the past. This has raised many questions and has sent the DEA in a frenzy. You are going to have to pursue this lead and bust the biggest undercover drug trade of the 21st century. Do you have what it takes to be a DEA agent?
Things you need to know
· After registration, you will be provided with a ZOOM link
· In ZOOM you will be on mute with video switched off. Zoom Chat and internet browser will be used to play the game.
· You can play with your other registered friends via conference call or group chat as a team
· Duration: 60 minutes approximately
· The decision of the organizers will be final.
Reasons to participate
· A great way to engage with your friends, family or colleagues regardless of the distance
· Theme based with exciting twists to test and enhance your thought process.
· Top scorers get featured on our FB & Insta pages @OnStageExperiences
· With Team OnStage, it's always about the experience.