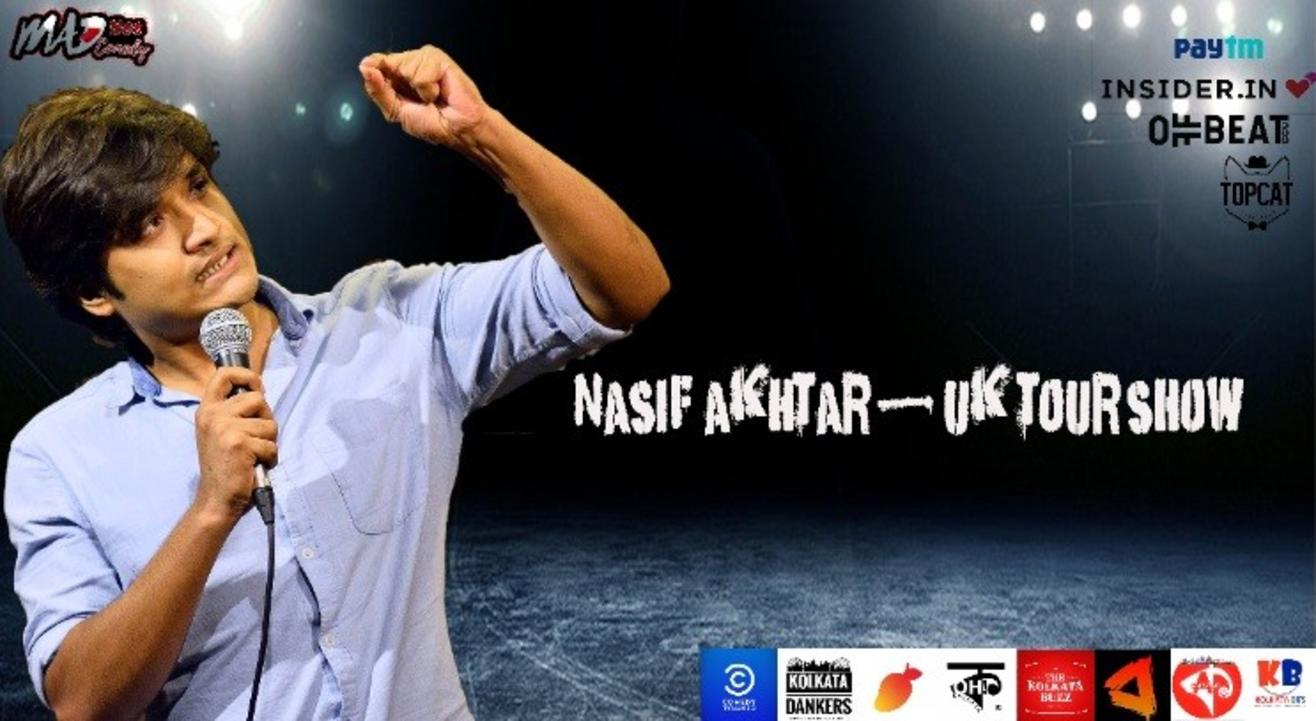 Comedy
Nasif Akhtar - UK Tour Show!
About
About Nasif Akhtar :
Nasif Akhtar is from a small town "Malda" which is in West Bengal, India. In 2016, He started doing comedy in Kolkata and after 1 year he moved to Mumbai. He is an All India Winner in Standup Soapbox which is the biggest standup competition in India and has won a series of competitions afterwards. He has performed in 700+ shows at various venues across India including Canvas Laugh Club, The Habitat etc. with extremely relatable content which is his experiences during the journey from a small town to a Metro city.
National & International shows :
He toured with his solo shows in every important cities (Mumbai, Delhi, Hyderabad, Kolkata, Pune, Bangalore, Nagpur etc.) of India.
He also performed in Thailand, Malaysia, Singapore, Indonesia, Nepal & Bangladesh. He is going to UK to perform in Edinburgh Fringe Festival & in others.
About the show :
Nasif Akhtar will talk about his journey which started from a small town in India like Malda and now after three years he is going to UK for shows. This show is just the prequel to his UK tour.