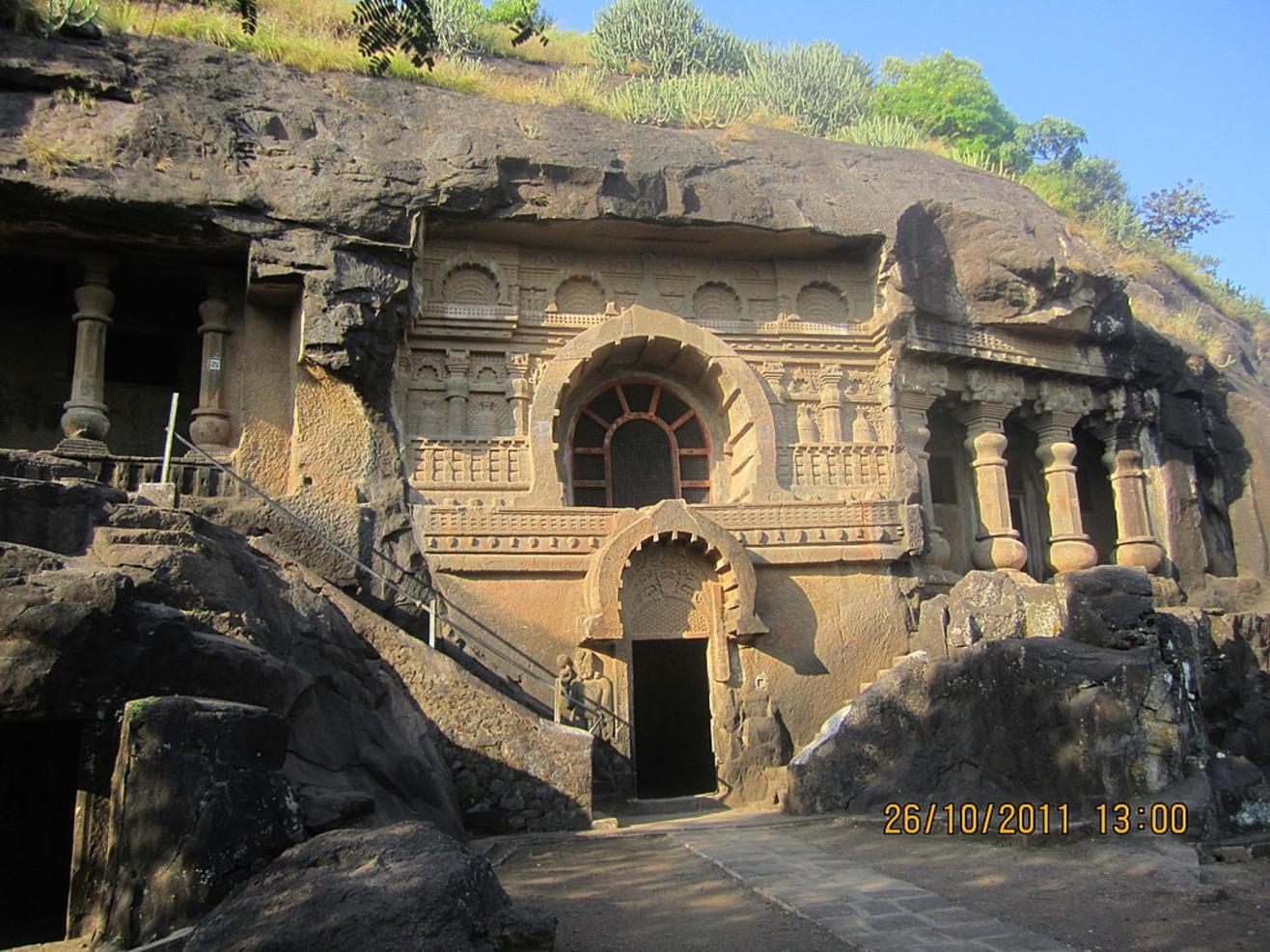 Monuments
Nasik Caves (Pandavleni Caves, Pandu Lena, Pandu Caves or Trirashmi Leni), Nashik
About
The Pandulena Caves or the Pandavleni caves also called Nashik Caves, are a cluster of 24 caves created between 1st century BC and 3rd century AD. It is a holy Buddhist site filled with fascinating sculptures and brilliantly carved doorways. The caves consist of numerous shrines, inscriptions, and carved figures of Buddha and Jain deities. Most of these caves served as monasteries back in the time. However, the most important was cave 18 - chaityagraha or a prayer hall.
Chaityagraha, i.e the prayer hall present in cave 18.
The water tanks carved skillfully out of stone
The rows of octagonal pillar present in the inner hall.
The stupa built in the centre.
You can take a plane to Gandhinagar Airport, which is 11 km away from the site.
Nashik Road Railway Station is the nearest station, about 15 km from the Pandulena caves.
The Nashik CBS Bus Station is the biggest bus station nearby. It is well-connected to all major cities by road.
Venue
Pandulena Caves
Nasik Caves (Pandavleni Caves, Pandu Lena, Pandu Caves or Trirashmi Leni), Nashik, Pandav Lene Road, Buddha Vihar, Pathardi Phata, Nashik, Nashik, Maharashtra, 422010
GET DIRECTIONS