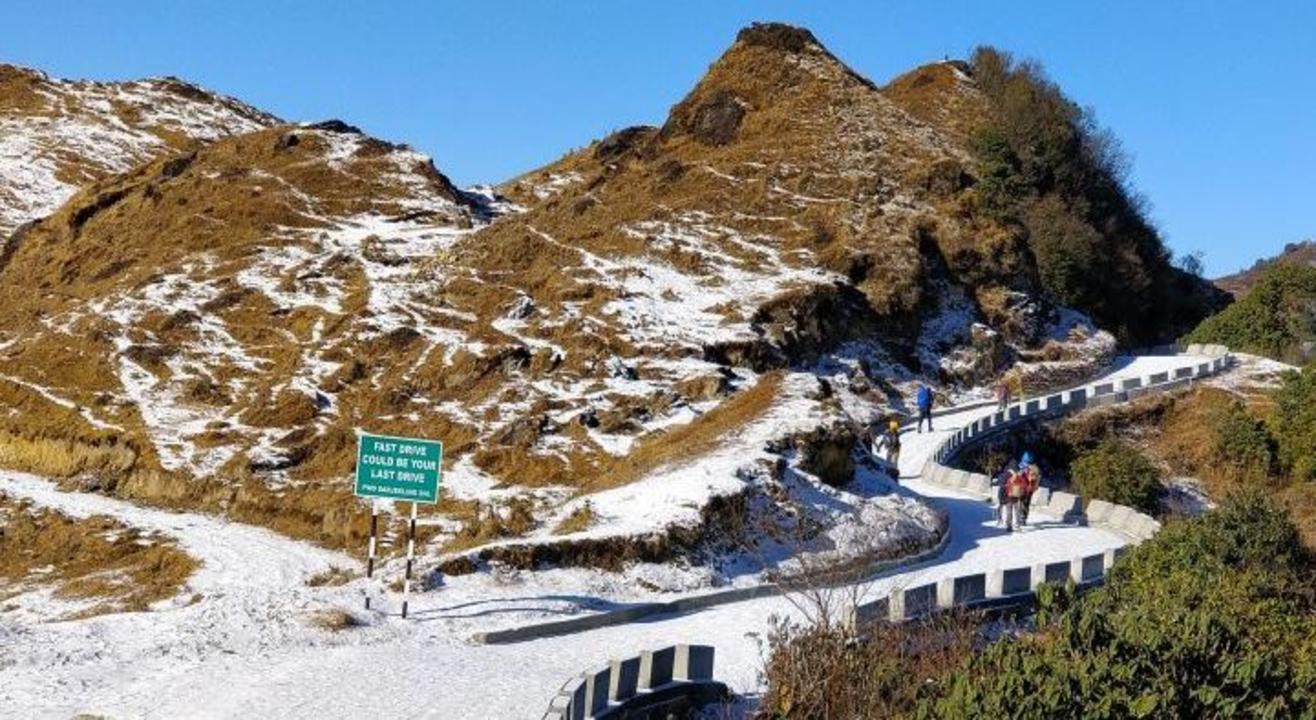 Adventure
National Himalayan Trekking Cum Training Expedition 2019 Sandakphu-Gurdum
International Youth Hostel Darjeeling
About
* Program Includes:
Accommodation, Nutritious Veg food, Group Insurance, Forest entry fees, Guide and Trekking.
* Day Wise schedule:
# Day 1: Reporting at Base Camp, (6700 ft.) after 3 p.m.
# Day 2: Training/Acclimatization/ Orientation
# Day 3: Transfer to Dhotrey (8500 ft.) by Jeep. Trek to Tumling (10000 ft.) 7 KM.
# Day 4: Trek to Kalipokhri (10196 ft.) 13 KM.
# Day 5: Trek to Sandakphu (11941 ft ) 6 KM.
# Day 6: Trek to Gurdum (9514 ft) 14 KM (fully decending)
# Day 7: Trek to Rimbik (7498 ft .) via Sirikhola (3572 ft), 11 KM. Certificate Distribution and Recreation Activity followed by Grand Dinner.
# Day 8: Transfer by Jeep to Darjeeling Base Camp (52KM.) Have hot Lunch, and Check out.
Note- Participants are requested to report at base camp by 9 p.m.
Seat once booked may not be re-scheduled or transferred.
There is no refund applicable for the all the program bookings done after 10th April, 2019.
Please Carry a Valid ID proof & Admit card with You
In case you are unable to join this trip you will get 50% of the program fee as refund, provided your online cancellation request is received at least 10 days before the Starting date of the expedition
YHAI Membership is compulsory to participate the expedition (You can avail the membership while reporting to the base camp for Rs. 170/- only)
Smoking, use of alcohol and narcotics of any description is strictly prohibited during the course of the program.
Deviation from the set route of the program is not permitted. If participants may wish to join any other activity, they may do so at their own responsibility and risk only after finishing the program and checking out.
Stay other than YHAI Camp is not allowed for the entire duration of the camp.
This is an environment friendly trek. Do no litter any wrappers or spoil the trial in any way. In case you find any wrapper, plastic bag or anything left by trekkers on the way, please carry the same with you and deposit at the base camp.
Burning of wood during camp fire is strictly prohibited.
Participants are expected to behave cordially with each other and staff.


*ACCOMMODATION FACILITIES: It will cover stay in pucca built accommodation,
*FOOD & WATER SUPPLIES: Sufficient simple nutritious veg. food will be provided.
*WHAT PARTICIPANTS SHOULD BRING ALONG: carry your own Rucksack ,Cotton Shirt and Pants, Woolen Jersey and Wind-cheater, Inner Garments, Two pair thick woolen socks and two pair cotton socks, Shoe/Sneakers and chappal, Woolen gloves and Monkey cap, Light Rain Coat, Sun Cap, Towel, Sun Glass, Torch, Water Bottle and water purifier, Plate, Mug and Spoon, Packed Lunch Box, Needle and thread with spare Buttons, Toilet papers, Vaseline, Soap, Pen and Note Book, Medicine which you normally use at home. Optional: Camera, Musical Instruments.
*SAFETY & SECURITY: Extensive and painstaking preparations have done into the planning of trekking routes for your safety. Our field staffs have been visiting the area to check all in details. Every care has been taken to ensure safety. Youth Hostels Association of India, West Bengal State Branch will not be held responsible for any accident, illness and such other unforeseen even casualties. Deviation from the set route of the programme is not permitted. If participants desire to join and other activities they may do so at their own cost and responsibility and only after finishing the programme and checking out.
*ADDITIONAL NOTES: Burning of woods during camp fire is strictly prohibited.
Smoking, drinking alcohol & drug abuse in the campus is strictly prohibited.
* Photography Competition: After the completion of each trekking expedition, a photography competition will be held for which attractive prizes and certificates will be awarded. You may also send your entries in the form of colored slides or prints on the following subjects: Nature-birds, Flowers, Scenic Beauty, Camping and Trekking. The size of the prints should be 8" x 10". Please give brief details of the location of the subjects and also your name, address and group number on the reverse of the photograph. YHAI has the right to retain/use even the entries which are not selected for awards due to acknowledgement/compensation. Last date for submitting entries is 31st July 2019.
Venue
International Youth Hostel Darjeeling
Opposite New Taxi Stand & Multi level parking, Just 300 Mtr. Before Of Darjeeling Railway Station on Main Road, Chota Kakjhora, Darjeeling- 734101, Limbugaon, Darjeeling, West Bengal 734101