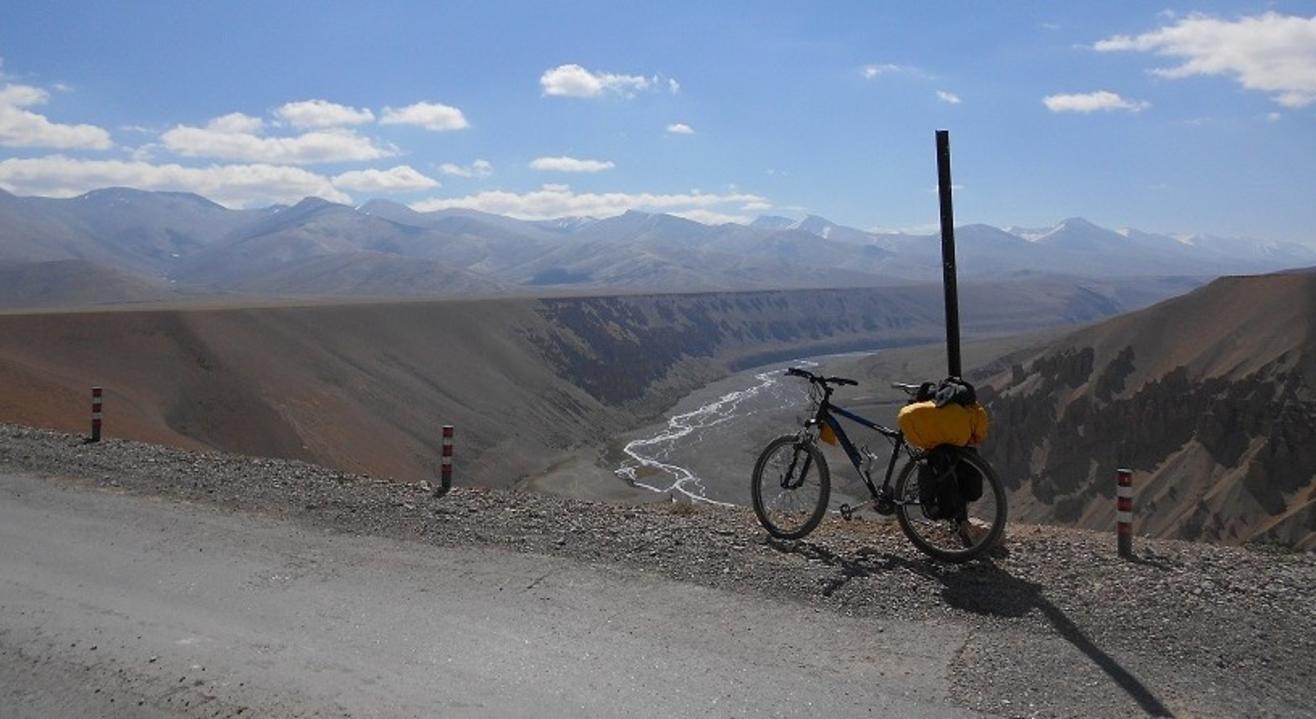 Cycling
National Mountain Cycling cum Training Expedition Leh – 2019 | YHAI
About
The route of mountain biking is of scenic beauty and cultural diversity of Leh. This is a place with stunning beauties and sights, apart from being the centre of Tibet-Buddhist culture for ages. Leh is the land of medieval Gompa perched on roaring heights, gentle people, high altitude-deserts, quashing rivers, high peaks and passes. It is one of the most sparsely populated regions in the country. The people are a mix of the Tibetan, Balti, Dard and Aryan ethnic strains. You will see beauty of Indus river in your biking route. Your biking route to Lamayuru located at 11,800ft. Lamayuru is a very high altitude deserted area of Leh and famous for 10th centuries old gompas (Buddhist Temple). During your bike riding you will cross Fotula Pass - the highest peak point between Leh& Srinagar at 13,479 ft. You may also meet simple Buddhist people who are proud of their land, culture and heritage.
Purpose
The purpose of the expedition is to introduce the YHAI members to Mountain Biking as an outdoor adventure sport and also to make use of it as a Green transport in cities reducing congestion and pollution. Also after swimming this is the second best non-impact exercise in the world. Also we aim to inspire the spirit of National integration with the fun of Adventure sport.
DURATION:
7N/8D
REPORTING POINT:
G.H Road ,Skara, Leh- Ladakh 194101(J&K) Nearest Landmark: Kartse Gompa.
ITINERARY:
(LEH-LAMAYURU - SKURBUCHAN - SAKAR-2 - HENISKOT - FOTULA PASS - LAMAYURU - LEH
#Day-01: Reporting At Leh (11,500 Ft.)
#Day-02: Training & Acclimatization
#Day-03: Transfer to Lamayuruby vehicle and trial ride in the afternoon (Trial Ride of Cycle)
#Day-04: Ride to Skurbuchan (43 Km, 9750 Ft,)
#Day-05: Ride to Chiktan (38 Km, Via Sanjak , 10.550 Ft)
#Day-06: Ride To Heniskot (25 km.Via.Khangral ,11.400 Ft)
#Day-07: Ride to Lamaruyu (27 Km. Crossing Fotula Pass, 13450 Ft - Highest peak point between Srinagar &Leh) Transfer to Leh Camp & Certificate Distribution and Recreation Ceremony.
#Day-08: Camp breaks after Breakfast (09-00 a.m.)
Note : Program schedule and route of expedition are subject to change without prior notice.
HOW TO REACH:
By Bus:
Route-1: from Srinagar 434km via Sonmarg, Zozila Pass &Kargil. J&K State Road Transport Corporation operates regular bus services between Srinagar and Leh on this route with overnight halt at Kargil.
Route-2: from Manali 474km via Keylong, Baralacha, Tanglangla&Upsi. Himachal Pradesh Tourism, HRTC and J&K SRTC operate daily Deluxe and ordinary bus services between Manali and Leh. The bus journey between Leh and Manali with an overnight halt at Keylong or Darcha.
By Air: Major Airlines operate daily flights from Delhi/Jammu/Srinagar to LEH
By Train: The closest railway stations are Jammu, Pathankot or Chandigarh, both at least three days away by bus.
NOTE:
There is no prepaid mobile service availability at Leh- Ladakh region, only postpaid services are functional. (mostly BSNL& AIRTEL)
All participants are required to bring their original Photo ID proof as it will be required at various check posts during the program.
IMPORTANT: Please read all the instructions of programme carefully before booking the same (including cancellation policy)