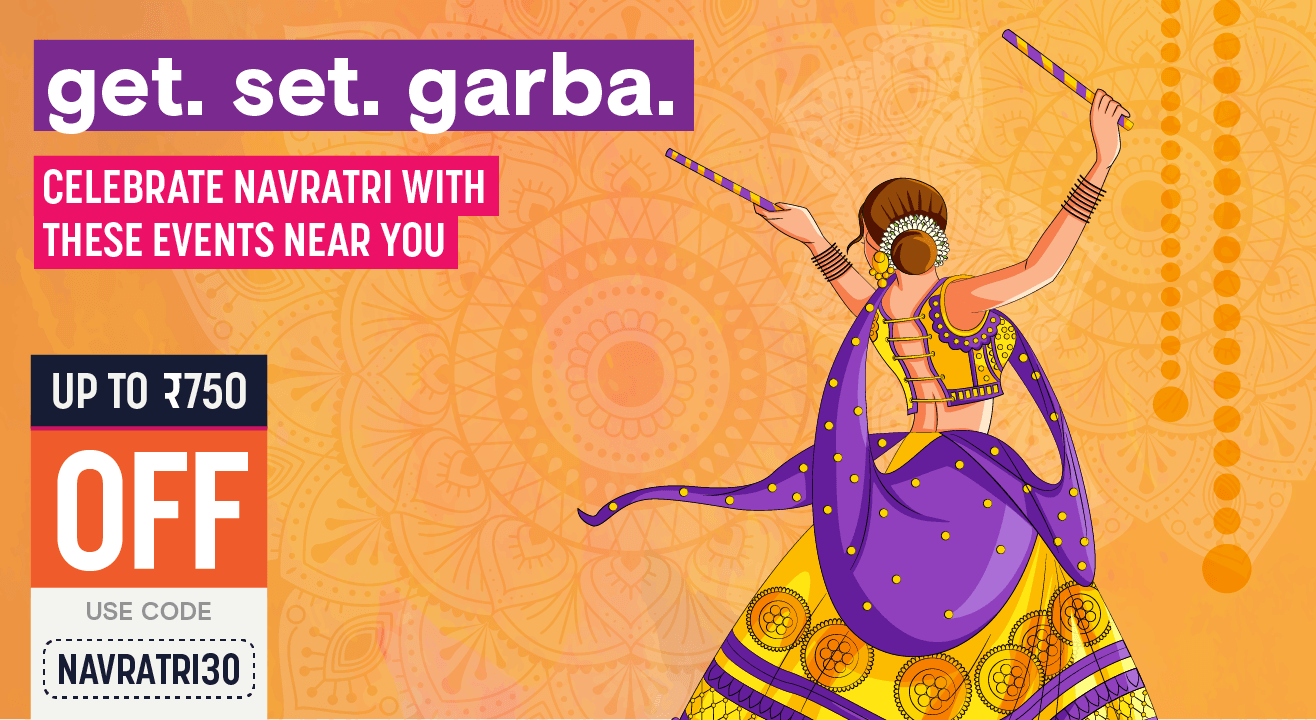 Navratri Events & Celebrations in Bangalore | Dandiya Parties and more!
For all of you who can't wait to bring out the dhoti-kurtas and ghagra-cholis, worry no more as Navratri is almost here! Check out the best Navratri events on Paytm Insider.
Invite your friends
and enjoy a shared experience
It's that time of the year! Life is a little more colourful, festivities all around and (oh yes) there are sweets. So many sweets! But most importantly, the several Navratri events happening around you. So take a look at the top Garba events and best Dandiya Nights you should be attending. Also, watch this space for the many more Navratri events to come as we close-in on the dates.
Paytm Insider Navratri Offer
Buy 2 or more tickets and get 30% off up to Rs. 750. Use code NAVRATRI30 (T&C apply).
Paytm Insider Navratri Picks
Some more events in your city
What to expect from Navratri Parties & Events in Bangalore
Only the best dandiya beats with lively mandals, traditional cuisine, and musical performances by renowned artists, singers and DJs. Experience all kinds of music, right from traditional Raas Garba music to Bollywood hits, and even remixes of popular disco tracks. Discover all these spectacular experiences at the Navratri events in Bangalore.
Everything's bright and there's a whole lot of dancing!
While we're all familiar with weekend-long music festivals, a dance party that lasts more than a week is something we have not experienced yet! Dandiya is all about coordinating and enjoying the "rings" of joy. Make your way as you dodge the novice dandiya dancers and dance along with the over-enthusiastic garba lovers. So, come #JoinTheJalsa already!
The food!
Wondering what to do other than dance? Enjoy a nine-day feast with something new on every night of Navratri. From spicy dishes to yummy sweets, traditional cuisine is all about that taste. After all, you need fuel after all that dandiya madness!
Subscribe to receive our newsletter!
Find the best experiences happening out there in your city or enjoy handpicked content while sitting comfortably at home. Paytm Insider is your go-to place to figure out what to do today!