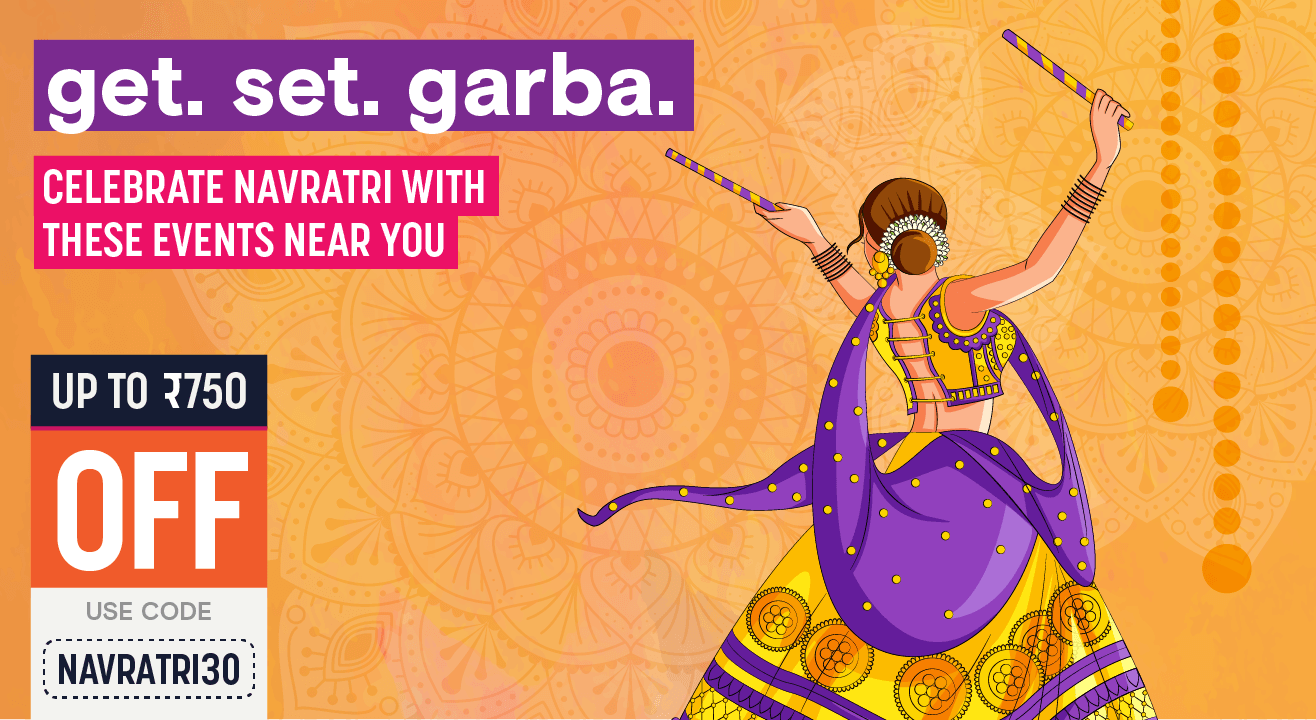 Navratri 2019
Navratri Events & Celebrations in Delhi NCR| Dandiya Parties and more!
For all of you who can't wait to bring out the dhoti-kurtas and ghagra-cholis, worry no more as Navratri is almost here! Check out the best Navratri events on Paytm Insider.
It's that time of the year! Life is a little more colourful, festivities all around and (oh yes) there are sweets. So many sweets! But most importantly, the several Navratri events happening around you. So take a look at the top Garba events and best Dandiya Nights you should be attending. Also, watch this space for the many more Navratri events to come as we close-in on the dates.
Paytm Insider Navratri Offer

Buy 2 or more tickets and get 30% off up to Rs. 750. Use code NAVRATRI30 (T&C apply).
Paytm Insider Navratri Picks
Some more events in your city
Get decked up
Ladies and gentlemen, bring out the ghagras, kafnis and kediyas! Some folks take their dress codes seriously, colour coordinating each day, but if you're not one of those just come armed with a set of fancy dandiya sticks!
Tuck in
Explore traditional cuisine at its very best. There's the mouthwatering fafda-jalebi to go with your favourite dishes that get your energy going. (but honestly, we can never get enough of these).
Most of all, let loose
Across the country, Navratri's just really about the same thing - coming together to have a gala time. You'll find a number of things at events in Delhi to unwind with. There are games to challenge your gang, lucky draw your uncle might be too tempted to try, and even gifts, and celebrity appearances. There are also dandiya lessons for beginners, dhols and DJs to help keep you keep dancing through all nine days!
Subscribe to receive our newsletter!
Find the best experiences happening out there in your city or enjoy handpicked content while sitting comfortably at home. Paytm Insider is your go-to place to figure out what to do today!