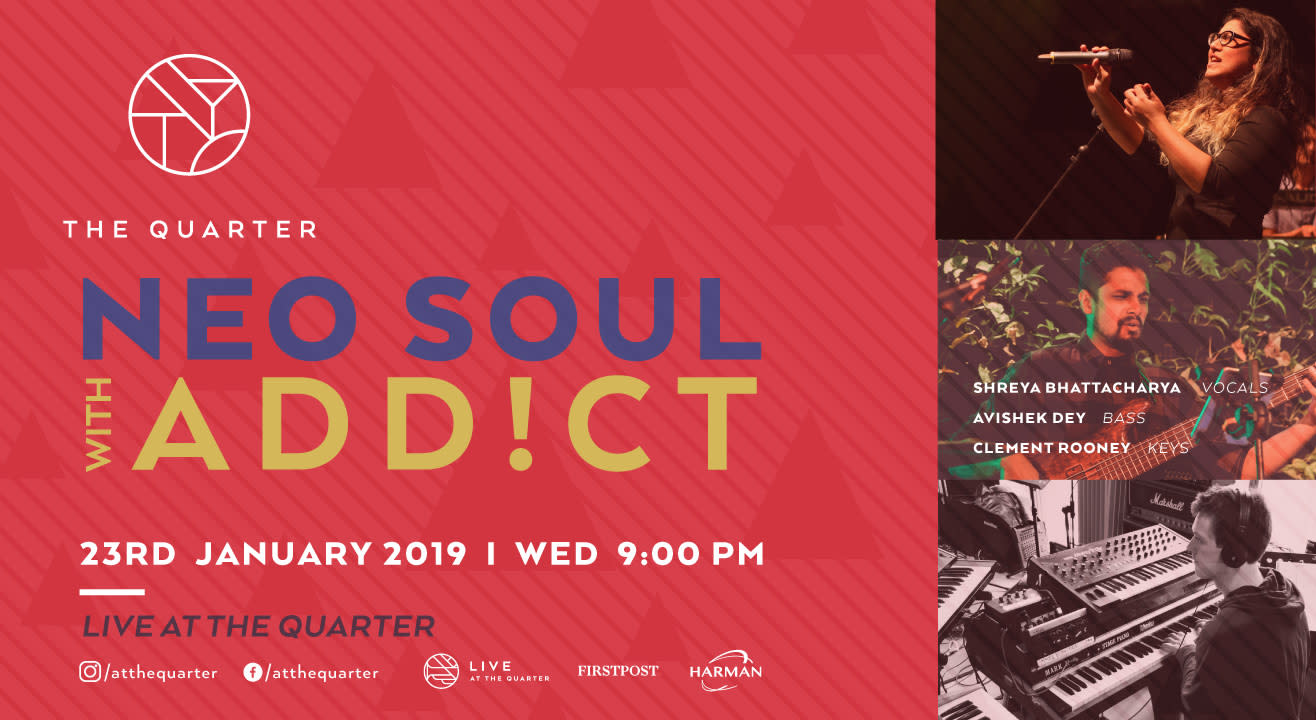 Music
Neo Soul Night with ADD!CT at The Quarter
Wednesday | January 23 | 9PM
499 - 1,299 (Prices subject to change)
About
A Neo Soul Night awaits, with ADD!CT trio!
As India sees a growing demand of Neo Soul, Hip Hop and RnB, the Add!ct trio brings forth a specially curated evening of RnB music into synth based, drum beats alongside voice and bass. A night to witness and enjoy an independent experience of easy going soul jams. Surrender to the music and expect some alluring performances.
This trio has been designed and specially curated by Clement Rooney, showcasing sounds of UK with Backbeats, Hip Hop, Synth, Neo soul and Rnb.
***
Free 150 Rs Paytm movie ticket for every ticket purchased for any event validity 30 days
Shreya Bhattacharya - Vocals
Avishek Dey - Bass
Clement Rooney - Keys
Venue
The Quarter
Royal Opera House, Mathew Rd, Opera House, Girgaon, Opera House, Girgaon, Mumbai, Maharashtra 400004, India