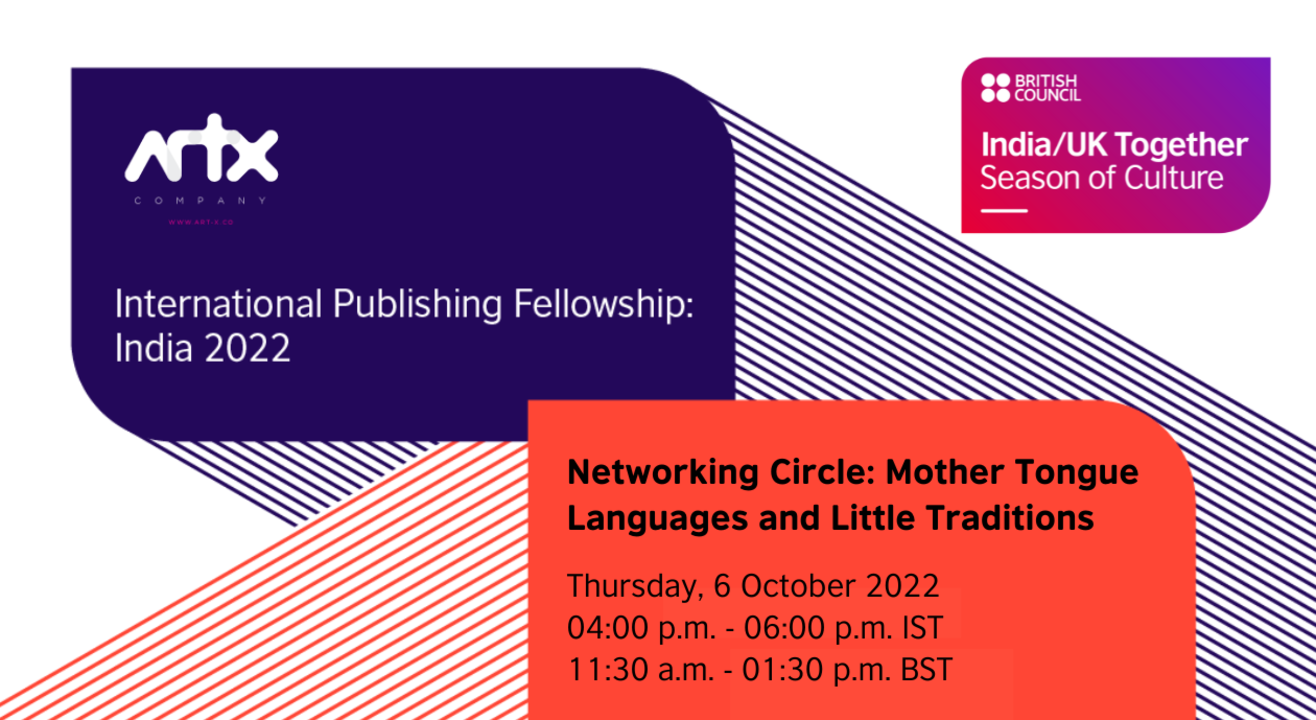 Networking Circle: Mother Tongue Languages and Little Traditions
Invite your friends
and enjoy a shared experience
Networking Circle: Mother Tongue Languages and Little Traditions
Invite your friends
and enjoy a shared experience
Invite your friends
and enjoy a shared experience
​P​resented by the British Council and the Art X Company, ​the event will ​feature a series of short presentations by eminent speakers from the UK and India​ and ​conclude with a Networking Circle where attendees can mingle with the speakers in breakout rooms.
Our speakers include:
Rita Kothari - Gujarati and English language author and translator
Ruby Hembrom - Founder, Adivaani (first voices), an archiving and publishing outfit of and by Adivasis (the indigenous peoples of India)
Sian Northey - Welsh language writer, editor or translator
Date: October 6, 2022
Time: 4:00 p.m. - 6:00 p.m. IST / 11:30 a.m. - 1:30 p.m. BST
Duration: 120 minutes
Tickets: INR 499 / GBP 5
This event aims to be accessible to all. Any interested participants who need a fee waiver can write to us with their reasons for the same at info@art-x.co.
Networking Circle: Mother Tongue Languages and Little Traditions
Invite your friends
and enjoy a shared experience