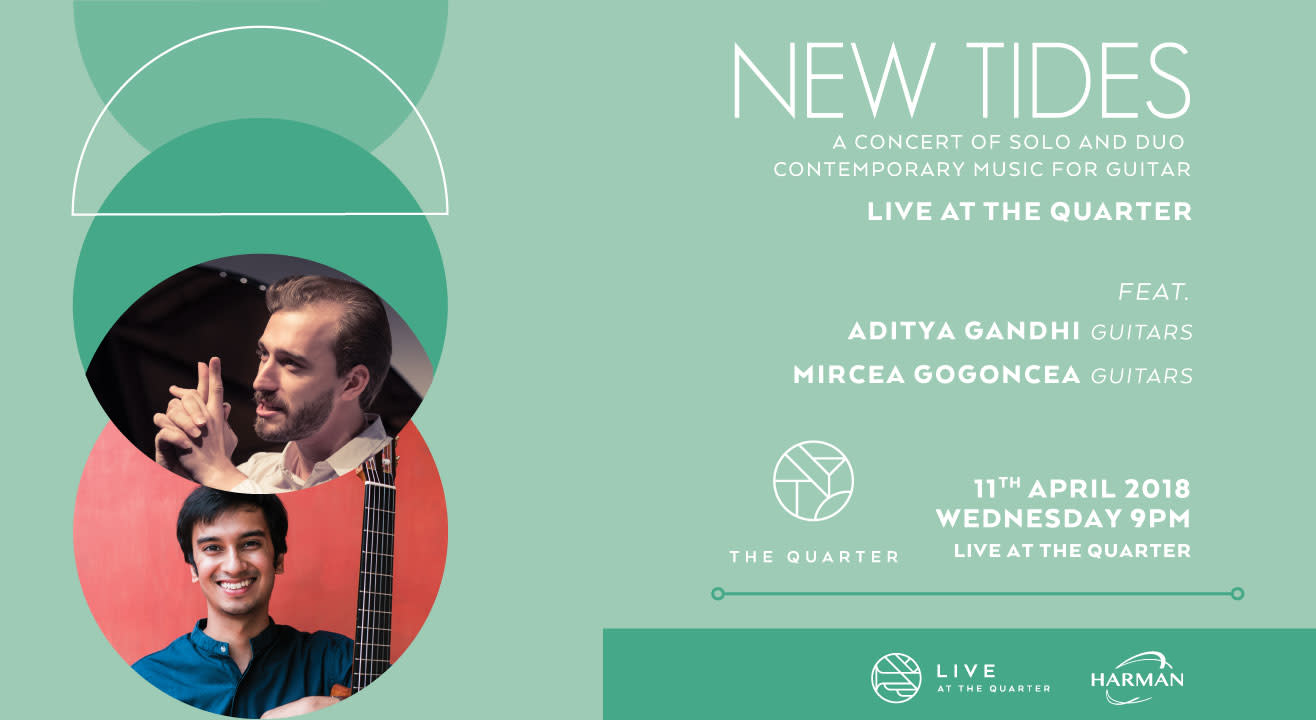 Music
About
New Tides is a concert of contemporary and accessible music, presented by Guitarists Mircea Gogoncea (Germany) and Aditya Gandhi (India)
Mircea Gogoncea is a graduate from Robert Schumann Hochschule (Düsseldorf) under Joaquín Clerch, as well as the Royal Academy of Music (London) under professors David Russell and Fabio Zanon. With a total of 165 prizes, Mircea is acclaimed as one of the guitarists with highest number of awards in the world.
Aditya is a graduate of Royal Conservatoire of Scotland (Bachelors of Music), and Chicago College of Performing Arts (Masters of Music) under world-renowned guitarist Denis Azabagic. Aditya's goal is to shake up the preconceived notions modern audiences have about 'art music', by collaborating and curating concert experiences in a way that is more accessible and reflective of contemporary culture.
The Quarter comprises four distinct venues situated at the iconic Royal Opera House. Live At The Quarter (a live music venue), Drink at The Quarter (a cocktail bar), Café at The Quarter (an all-day café), and Dine at The Quarter (an al-fresco restaurant).
Come early to Live at The Quarter for Happy Hours from 7pm till when the first note is played
Aditya Gandhi - Guitar
Mircea Gogoncea - Guitar
Un Dia de Noviembre (Leo Brouwer) // Aditya Gandhi, Guitar
Venue
The Quarter
Royal Opera House, Mathew Rd, Opera House, Girgaon, Opera House, Girgaon, Mumbai, Maharashtra 400004, India