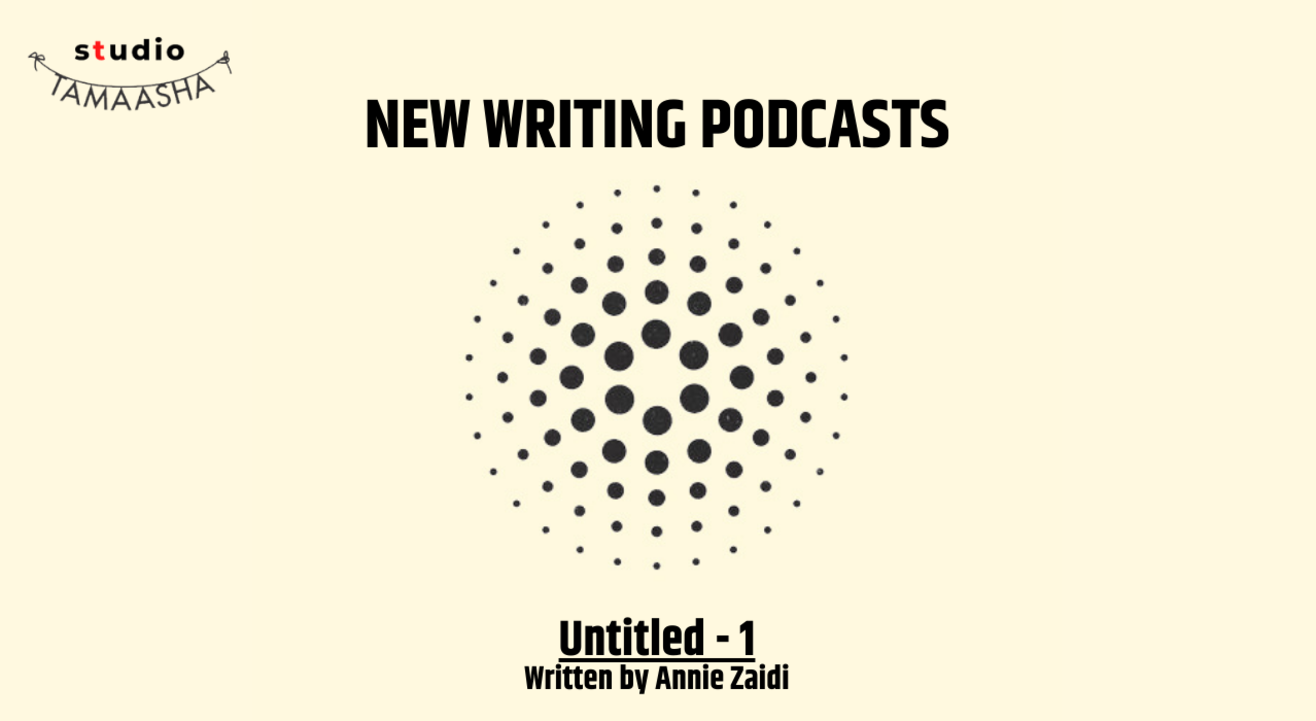 NEW WRITING PODCASTS: Untitled 1 - Sign up for updates
Invite your friends
and enjoy a shared experience
Invite your friends
and enjoy a shared experience
About the Event
----- ----- ----- ----- -----
NEW WRITING PODCASTS
----- ----- ----- ----- -----
This is a great place to check out the latest in Indian theatre writing!!
This podcast features UNTITLED 1.
Written by: Annie Zaidi
English | Duration - 75 mins
Synopsis of the Play:
"Freedom is a slippery slope ... and its meaning is subject to change. My dharma as a writer is to speak the truth the way I see it," says Annie Zaidi about her new play which won her the Hindu Playwright Award 2018.
The jury citation describes the play as timeless, insightful and valuable for its gentle reminders about the distressing times we live in. Set in a dystopian future, it examines the metaphors in the stories we relate about ourselves, spun in a narrative web out of the times we live in. The play is both subtle and hard-hitting.
Series Director: Sukant Goel
Sound Design: Ashish Manchanda
Sound Engineer: Aman Moroney
Assistant Director: Nitin Gupta
Tech Support: Ganesh Sonawane
----- ----- ----- ----- -----
About
NEW WRITING PODCASTS
----- ----- ----- ----- -----
This is a space where new plays by both new and experienced playwrights, are presented in the form of dramatic readings by professional actors, guided by a theatre director. We present scripts written in multiple Indian languages, in translation in Hindi and English.
A not-to-be-missed programme for theatre enthusiasts, directors and writers.
VISIT US ON OUR INSIDER PAGE:
https://insider.in/studio-tamaasha-online-theatre