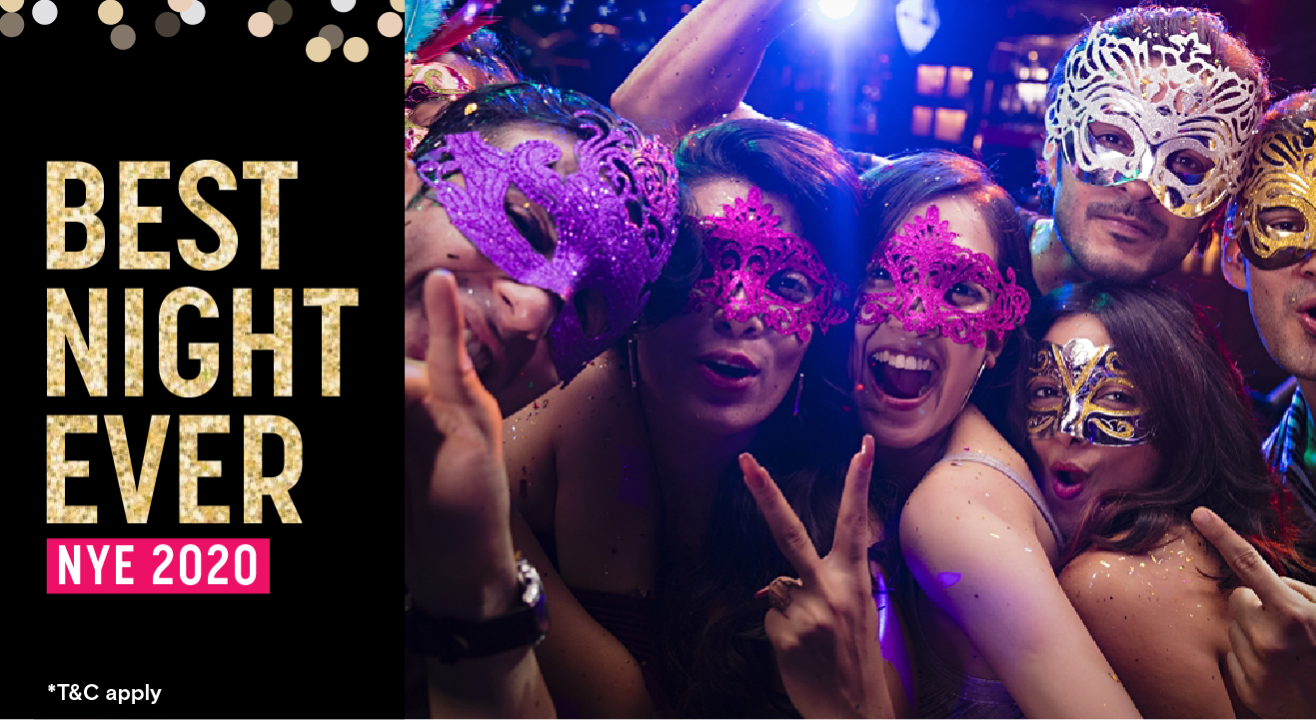 Events
New Year Plans 2020
New year but same old plan? Here are some events that can help you change that. Pick from the coolest new year events in your city and make your New Year's Eve 2020 the Best Night Ever.
New Year Events in your city
'Tis the season to be partying, so let's start planning that special night! A few weeks in, and you'll see the city light up as it gears up for the grand celebration. Sure, you might've planned a few things already! But this is the Best Night Ever we're talking about. Can it be just another party?
Plan your NYE 2020 with only the best New Year events from your city. Being one of the most highly awaited occasions, everyone's just been waiting to step out of the daily grind and take a breather. Call your gang, make those groups and start shortlisting things for your NYE wishlist. New Year Resolutions? We don't know about you, but we're just pretty resolute about being at the right place for New Year's Eve. All you need to do is check out what's happening in your city! Start off the new year on the right note. 2020, here we come!
Whether your New Year's tradition is watching movies at home, or going dancing at your favourite club - you'll find something extra special in the city to up your NYE game. Like take that movie watching ritual to whole new level with an open-air movie screening. Or get your gang and move to some tunes at a party that's got the intimacy of the club, as well as the glam quotient of a five star. In case, you're looking to go that extra mile for some fun - head to some amusement parks and enter 2020 on a rollercoaster. You can unwind the year in style with some candlelit dinners and other attractive packages. And if you're looking forward to an adventurous new year - drop everything and go on a camping trip. There are plenty of serene spots to pick from around the city, and if that isn't enough - run to the hills, will ya? Go solo or with your loved ones, these New Year's events are great for adding a bit of flair to your countdown.
Subscribe to receive our newsletter!
Find the best experiences happening out there in your city or enjoy handpicked content while sitting comfortably at home. Paytm Insider is your go-to place to figure out what to do today!