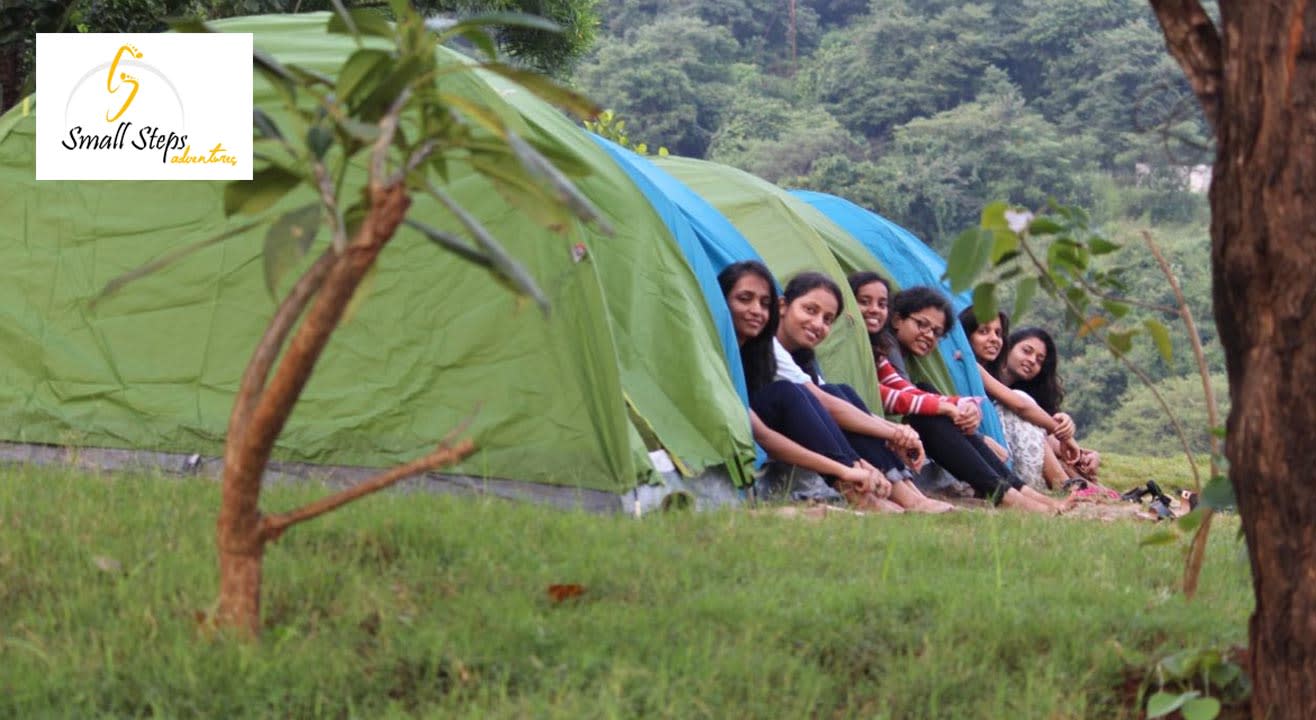 Camping
New Year Camping at Pawana Lake
December 31 - January 1 | 3:30PM
About
Pawana lake is an artificial reservoir formed by water of namesake dam. Heavy rain in the Pawana surrounding helps to maintain water level of Pawana lake. Lake water is supplied to Pimpri Chinchwad area i.e PCMC. The lake is famous picnic spot near Pune and Mumbai. Lake is more famous among youngsters, bike riders and for overnight campers. One can view four ancient citadels – Tung fort, Lohagad fort, Visapur fort and Tikona fort. It's a perfect destination for those who want to spend time in the lap of nature.
Day 1
03:30 pm: Reach Campsite by your own travel (bike/car)
04:00 pm: Evening snacks and hot tea will be served once you freshen-up. One has to carry bags and belongings to the tents pitched at the campground. Once you settled down, it's up to you how much you can enjoy the nature and activities like swimming with life jackets.
The place is all-time best for bird photography, morning sunrise photography. Instead of activities, one can just relax & unwind.
After the sunset, one can feel the cold breeze of Pawana Lake. And that's the best time for campfire & ghost stories.
09:00 pm: Delicious dinner (Veg/Non-Veg) will be ready at dining area.
One can enjoy late night dance with music amidst nature.
Day 2
06:30 am: Hangover wakeup call
07:00 am: Awesome Sunrise View
08:00 am: Morning Tea is must if it's a chilled morning
09:00 am: Hot breakfast will be waiting for you
09:30 am: Bye. With load of memories and pictures

Welcome Tea & Snacks
Dinner (Veg / N-Veg)
Raw BBQ material 220gms (Veg/N-veg)
Next day Breakfast
Outdoor Loud Music Set up & open dance floor
Tent with Bedding and blanket, pillow

Travel till campsite
Any other personal expenses
If cancellation done prior to 15 days of outing 75% will be refunded.
If done prior to 10 days of outing 50% will be refunded
After that no refund will be provided

Carry woolen clothes or jacket, muffler, shoes & warm cap for the night
Those who are not used to cold nights carry personal extra blankets. (We will be providing bedding, cushion & 1 pull over as part of the package)
Torch with extra batteries - (Compulsory)
Please carry id proof eg. Pan card, driving license
Note: last 3 Kms are Off-roading
Do not carry valuables or items like jewelry, laptops or any other things.
Management & Campsite is not responsible for any kind of loss or damage of your belongings.
Do not smoke or light any items inside the tent as it may cause fire in the tent.
Please Remove your footwear outside the tent and keep tent neat & tidy.
Weapons or any inflammable things are not allowed in the premises or in the tent.
If any damages are caused to the campsite, tent or bedding, camper/ guest will be responsible for the damage and will have to pay the charges for the same.
STRICTLY NO USE OF DRUGS IN ANY KIND OR ANY FORM OR ANY OTHER KIND OF INTOXICANTS.
All guests must follow the camping rules.

Is washroom and changing facility available?
- Yes

What is the age group criterion?
- Any age group can enjoy at lake side, as campsite is fully safe. We have college group, reunion camping, company team outing, family picnic and etc.

BBQ
- We will provide you BBQraw material, BBQ net, screw n coal. You have to prepare it on your own. One can order extra with additional cost.

How will be the stay facility?
- Stay will be in Tent (sharing of 3-4 basis) along with bedding, blanket and pillow.