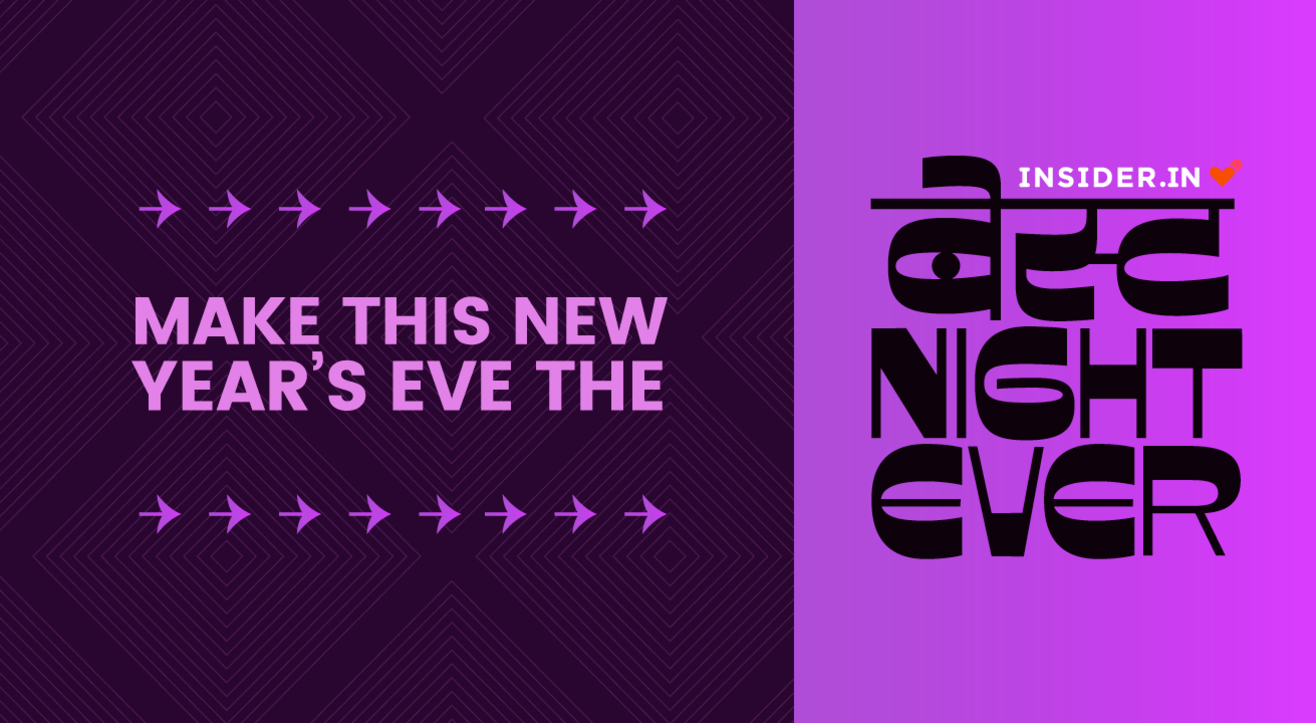 Best Night Ever!
New Year's Eve 2019: Events & Parties in Goa
The Best Night Ever is coming! Insider.in has a lot lined up in Goa: Parties, offbeat experiences, offers. But first, check out the Party Pass, which gives you an amazing deal!
Insider.in Party Pass: Pay ₹250, get ₹1000 (and more!)
Get a head start on your New Year's Eve plan! Book for ₹250 and get ₹1000 off on any New Year's Eve event: From heavy duty partying, to camping under the stars. You also get a bunch of special deals and discounts to keep the party on track! Our Party Pass partners have got you covered for a variety of 'let's not go there, again' situations. Explore the deal below.
New Year parties all over Goa
Curated menus. Offers on food & drink. The best DJs bringing you beats till you drop. Everyone in a good mood, saying bye to the year that was, and counting down to a new one. Yes, there's hardly a better way to greet 2019 than on the dance floor. From clubs to 5-star hotels to open-air venues, you will find parties across budgets, all over the city. Some events are available below - more will be up for sale soon.
New Year Parties at offbeat locations near Goa
When in Goa, you never need to travel too far to see a beach! But you will also have New Year parties towards the east, in camps and in a lovely setting that screams 'offbeat'! Keep a look out here, events are coming soon. Can't wait? There are several travel experiences in Goa, including guided walks, here.
Not a party person? Check out these treks, camping events, long trips and more
What if you're not into all that partying and loud music? We get you - which is why Insider.in will also be bringing you a curation of events far away from the city, far away from DJs, far away from fireworks. What you will be close to is nature : Expect treks, camping, extended trips and lots more you can immediately knock off your 2019 bucketlist. Check out some events below, more will be available soon.
Get into the spirit with Christmas Events and parties in Goa
One of the best places in India to be on Dec 25, Goa will play host to several parties one week before New Year's. And already known for its great cuisine, look forward to Christmas special menus. Look forward to your favourite pubs and restaurants bringing together Christmas themed menus and offers, and Insider will be the place to discover these.
Everything else!
Not into the whole 'new year' thing? Just another day for you? Or maybe just not into the whole party scene? Well, the good news is, it's bang in the middle of gig and touring season, so you might find your favourite local comedians revisiting the year, or find a gig to groove to. Plus, there's a lot more: heritage walks, cycling rides, food experiences (oh yes!) and more. Events will come soon - don't forget to sign up to be the first to know when things go live.
Sounds good? Don't forget to get the Party Pass that will make your New Year's Eve even more awesome - pay just ₹250 and get ₹1000 off on any NYE event, along with a host of other discounts & offers. Buy it here.
Subscribe to receive our newsletter!
Find the best experiences happening out there in your city or enjoy handpicked content while sitting comfortably at home. Insider is your go-to place to figure out what to do today!