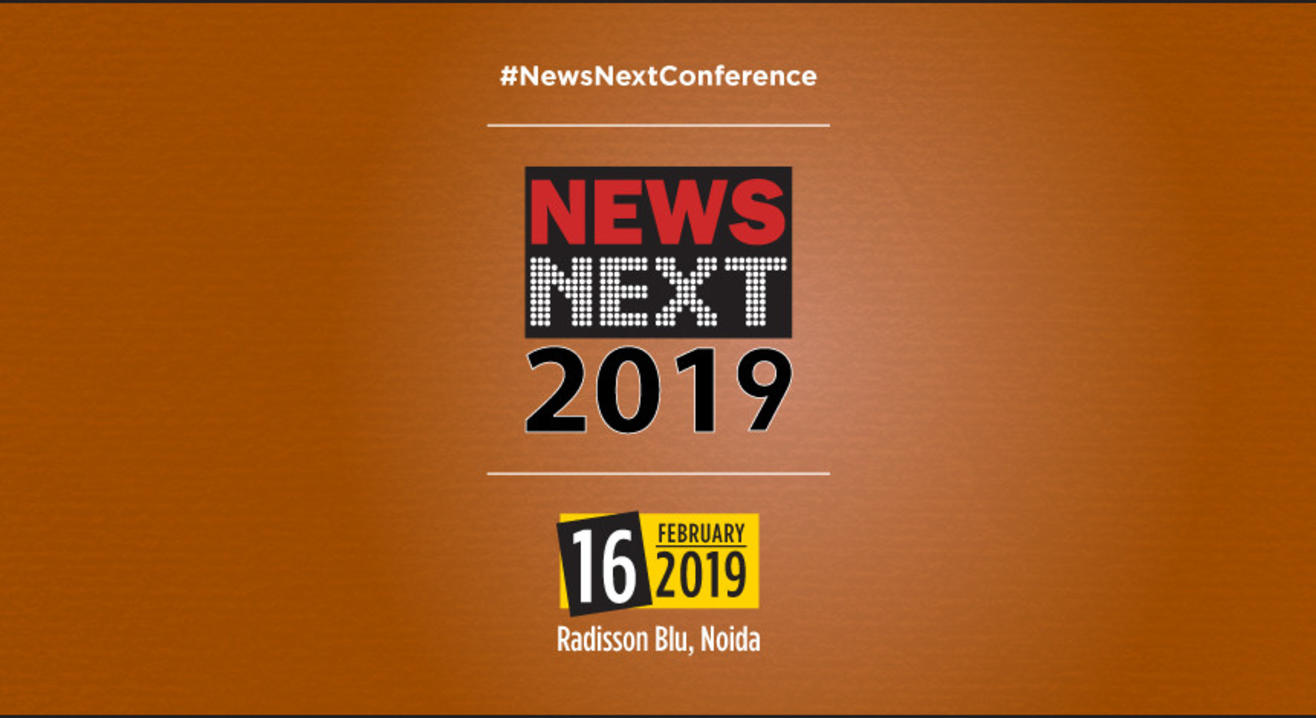 Conference
NEWSNEXT 2019
Hotel Radisson Blu, Noida
About
NEWSNEXT 2019 is a full-day conference spread across Keynote Address, Leadership Address & Panel Discussions focuses largely on news broadcast industry in India. The top industry Stalwarts will present their case studies and share their insights on news broadcasting trends.
Topics for Pannel Discussion, News Next 2019 Conference
Topic 1: THE RIGHT PLACE AT THE RIGHT TIME: Opportunities and Challenges faced by the advertiser in News Channel
Topic 2: Ratings, Propaganda & Perspective in front of editors while telling compelling Stories
Topic 3: Challenges Faced by TV Industry vs Social Media in India: How Social Media is Radically Changing the Newsroom
Topic 4: Media & Revenues: What makes money & What makes News.
Topic 5: Is media a profitable Business and which aspect of media is making money today?
Topic 6: Journey between Top Line & Bottom Line
Topic 7: Are News anchors becoming the new Spokesperson? Does opinion matter?
Topic 8: How Does Today's Media deal with the Fake News - Who's Responsible?
Topic 9: Do Spokesperson live in echo Chambers Facts vs Rhetoric
Topic 10: Social Media: Information or Misinformation?
Avinash Pandey, Chief Executive Officer ABP News
Sudhir Chaudhary Editor-in-Chief Zee News
Varun Kohli CEO iTV Network
Navika Kumar Managing Editor Times Now
Amit Tiwari VP- Marketing Havells
Avinash Kumar AVP- Marketing Patanjali Ayurved Pvt. Ltd
Aashish Joshi Editor in Chief cum Chief Executive LSTV
Milind Khandekar Digital Editor BBC
Ghanshyam Tiwari National Spokesperson SP
Deepti Sachdeva Senior Editor Republic TV
Rohit SardanaEditor Aajtak
Deep Upadhyay Managing Editor News 24
Vijay Karia CMD Ravin Group

The audience will comprise of honchos from News Media Sector, prominent journalists, CEOs & marketing professionals across sectors such as Agencies, Brands & Radio domain.
Venue
Hotel Radisson Blu, Noida
L2 Beside Centrestage Mall, Pocket J, Sector 18, Noida, Uttar Pradesh 201301