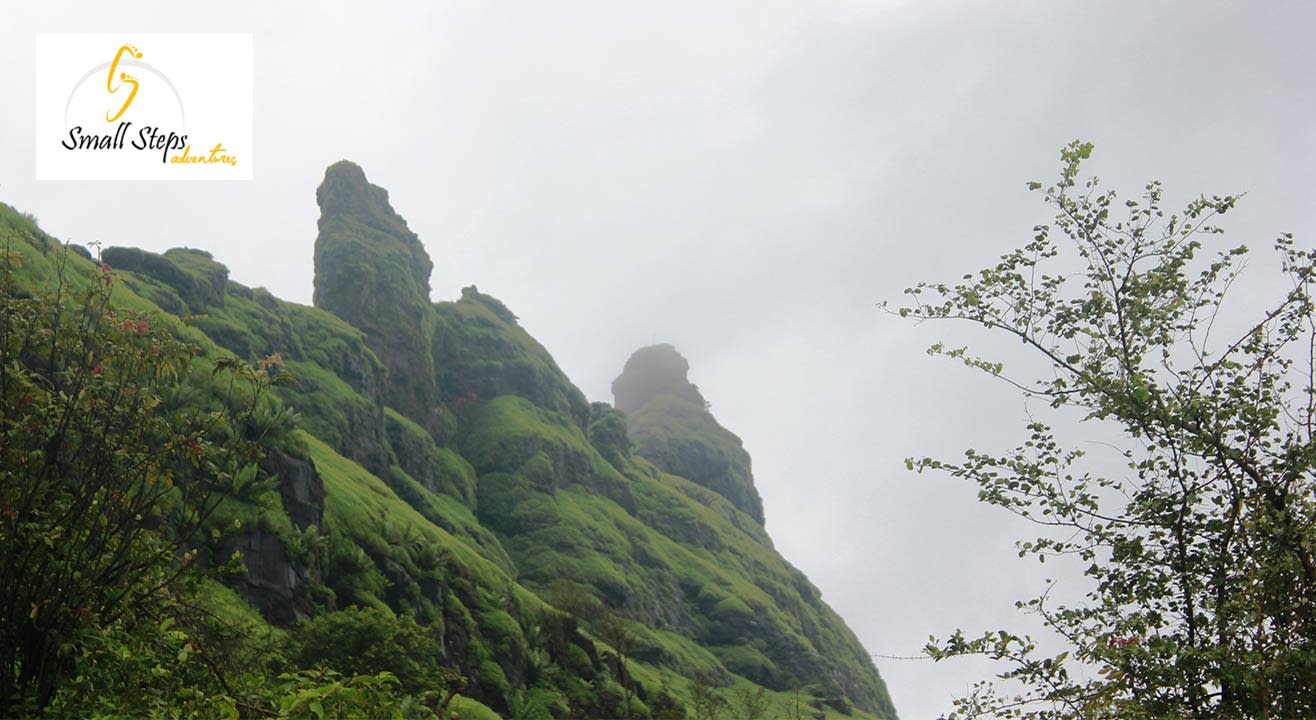 Camping
Night Trek and Camping at Irshalgad
December 31 - January 1 | 6PM
About
Irshalgad is situated in the Karjat Region. Other forts in this region include Prabalgad, Kalawantin and Malanggad . Actually Irshal is not a fort but it's a pinnacle. ShivajiMaharaj captured the complete region of Kalyan and Bhiwandi, up to Rairi in May 1666.This fort too, must have come under the Maratha rule at that time.
Type: Hill Fort
Height: 3700 FT above MSL (Approx)
Grade: Easy - Medium
Base Village: Chawuk-Irshalwadi
Sunday 31st December 2017
6:00 pm: Meet @ Panvel Railway Station
6:15 pm: leave from Panvel for base village
7:15 pm: Introduction & Start trek
9:00 pm: Reach Irshalwadi (base village), Dinner.
10.00 pm: tent stay, fun games.
Monday 1st January 2018
6:00 am: Wakeup Call & Refreshment.
6:30 am: Start ascending Irshalgad.
8:00 am: Explore Irshalgad and start descending.
9:00 am: Breakfast at Irshalwadi.
10:00 am: Start descending Irshalwadi and reach Panvel railway station.

Dinner (veg / non veg)
Camping in tent
Breakfast &tea
Travelling from Panvel to Panvel
First aid kit
Expertise charges

Any other personal expenses other than above
At least 2 ltrs of drinking water
Torch with extra batteries
Photo ID card
Good trekking or sport shoes
Some ready to eat food (plum cakes, biscuits)
Jackets (photo acche aate hey)
Electral/Tang powder/Glucose-D/salt
Cap, camera, mobiles phones, socks, extra pairs of cloths. (if required)
Bedsheet / chadar
Any personal medicine
****Please do not carry or wear any valuables, ornaments, jewelry, etc. If carried, then we do Not take any liability for the same.
Smoking and drinking alcohol is strictly prohibited
Trek leader's decision will be final and binding
Small Steps reserves all the right to change/deviate/cancel the plans without prior notice
Telephonic confirmation is mandatory; if unable to contact us then send a text message and we will call you back
Please avoid wearing gold and other jewelry
Please do not carry handbags or jholas or sling bags on treks

Cancellation and refund applicable on the tour cost
If cancellation done prior to 15 days of outing 75% will be refunded
If done prior to 10 days of outing 50% will be refunded
After that no refund will be provided

Venue
Panvel Railway Station
Railway Station, Sector 18A, Forest Colony, New Panvel, Navi Mumbai, Maharashtra 410206