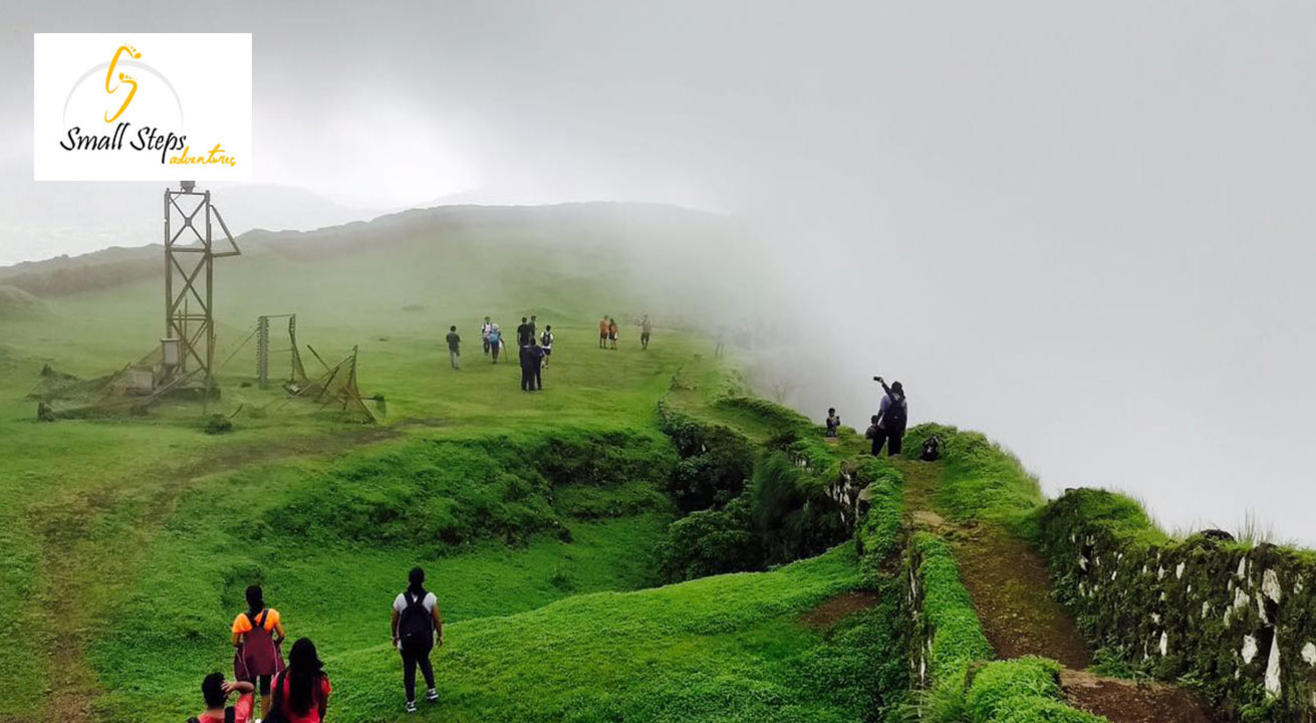 Trek
Night Trek and Camping At Korigad
December 16 & 17 | 7:30PM
About
Shivaji Maharaj incorporated this fort in Swarajya along with Lohgad, Visapur, Tung and Tikona in 1657. On March 11, 1818, Col. Prother invaded this fort but could not succeed even after prolonged fighting. Finally he succeeded on 14th March, by dropping a cannon ball where the ammunition was stored. Along with this fort the English also conquered Ghangad.
Highlights of Korigad
2 Large ponds
Korlaidevi temple
Ganesh temple
Fortification of the fort
Beautiful views of the surrounding valleys
Walk along the entire perimeter of the fort (about 2 km)
Aamby Valley View from top
From here Nagphani Point, Tung, Tikona, Matheran, Prabalgad, Karnala and Manikgad ranges can be viewed.
Saturday
07:30 pm: Meeting point at Lonavla station
07:45 pm: Departs from lonavla towards Korigad base village (pethshahapur).
09:00 pm: Arrive at base village, Introduction session and dinner.
10:00 pm: Start climbing towards on Korigad
11:30 pm: reach Korigad and its surrounding ranges.
11:45 pm: Tent Pitching campfire (depend on wood availability) and all activities

Sunday
06:00 am: wake-up call and start exploring fort and all fun.
07:30 am: start descending
09:00 am: morning breakfast at base village
10:00 am: Return Journey Towards Lonavla.
Transport by private vehicle from Lonavla and back to Lonavla
Dinner (veg / non veg)
Breakfast
Tent accommodation
Expert team to guide participant
First aid kit.
Anything not mentioned in the Include list.
Chaddar and mattress
At least 3 litter of drinking water.
Torch with extra batteries.
Photo ID card.
Good trekking or sport shoes.
Some ready to eat food (plum cakes, biscuits)
Jackets (photo acche aate hey)
Electral/Tang powder/Glucose-D/salt
Cap, camera, mobiles phones, socks, extra pairs of cloths. (if required)
Any personal medicine.
Please do not carry or wear any valuables, ornaments, jewelry, etc. If carried, then we Do Not take any liability for the same.

Trek leader's decision will be final and binding.
Small Steps reserves all the right to change/deviate/cancel the plans without prior notice.
Telephonic confirmation is mandatory; if unable to contact us then send a text message and we will call you back.
Please avoid wearing Gold jewelry.
Smoking and drinking is strictly prohibited
Cancellation and refund applicable on the tour cost
If cancellation done prior to 15 days of outing 75% will be refunded.
If done prior to 10 days of outing 50% will be refunded
After that no refund will be provided.