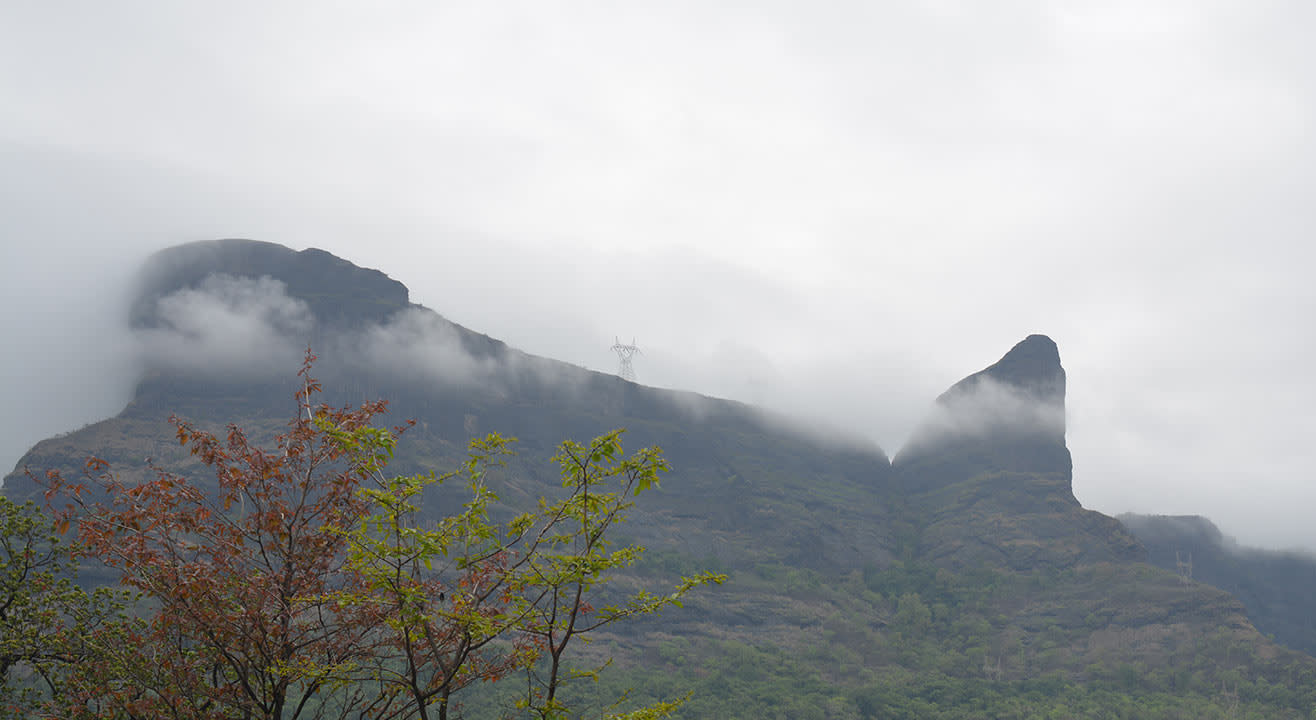 Camping
Night Trek and Camping at Naneghat
About
Naneghat, or Nanaghat, is a mountain pass in the Western Ghats range near Junnar in Pune district of Maharashtra, India. During the reign of the Satavahana (200 BCE–190 CE), the pass was extensively used as a trade route between Kalyan and Junnar. Literally, the name nane means "coin" and ghat means "pass". The name is given because this path was used as a tollbooth to collect toll from traders crossing the hills between Kalyan (Konkan coast) and the Junnar region.
Day 1: Saturday
4:00 pm Meet at Deepak Hotel, Kalyan Station
4.15 pm Depart for Naneghat by Jeep.
6.00 pm Reach Base of Naneghat and round Introduction session. Start ascending.
8.00 pm Reach atop and explore surrounding area start tent pitching and have dinner at locals home.

Day 2: Sunday
07:00 am: Wake-up call and breakfast and explore Naneghat.
9.00 am: start descending, reach to the base village
11:30 am: Start return journey towards Kalyan Station.
1.Transport by private vehicle from Kalyan to Kalyan
2.Dinner
3.Tent Accommodation
4.Breakfast
5.A team of experts to guide you
6.First-aid kit.
Anything not mentioned in the 'Cost Includes' list, GST.
1. At least 2 ltrs of drinking water.
2. Torch with extra batteries.
3. Photo ID card.
4. Good trekking or sport shoes (Compulsory)
5. Some ready to eat food (plum cakes, biscuits)
6. Electral/Tang powder/Glucose-D/salt
7.Cap, camera, mobiles phones, socks, extra pairs of cloths.(if required)
8. Any personal medicine.

Please do not carry or wear any valuables, ornaments, jewelry, etc. If carried, then we Do Not take any liability for the same.
1. Smoking and drinking alcohol is strictly prohibited.
2. Trek/camp leader's decision will be final and binding.
3. Small Steps reserves all the right to change/deviate/cancel the plans without prior notice.
4. Please avoid wearing Gold and other jewelry.
5. Please do not carry handbags or Jholas or Sling bags on treks.
Cancellation and refund applicable on the tour cost
1. Cancellation done prior to 15 days of outing: 75% will be refunded.
2. Cancellation done prior to 10 days of outing: 50% will be refunded.
3. After that no refund will be provided.
Venue
Kalyan Railway Station
Kalyan Building, PB Marg, Grant Road East, Bharat Nagar, Grant Road, Mumbai, Maharashtra 400007