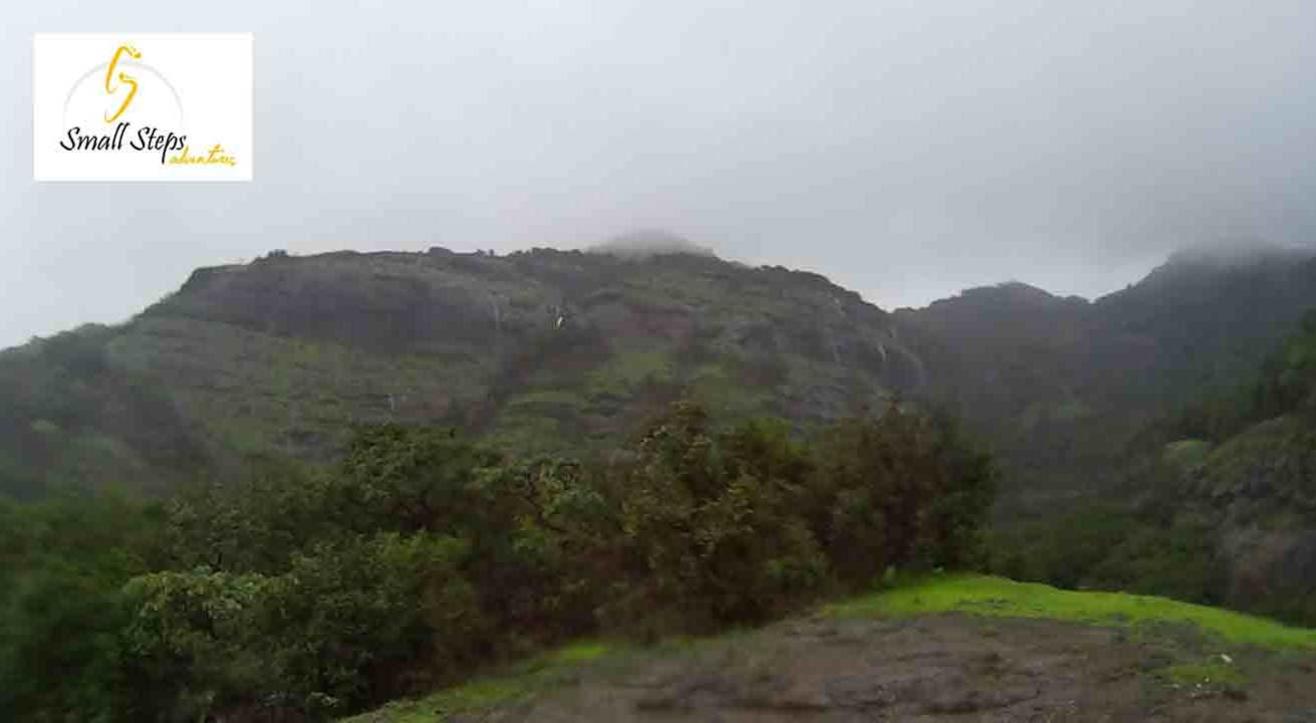 Trek
Night Trek to the Jewel of Sahyadri, Ratangad Fort
About
Ratangad is hill fort in the Sahyadris, near Bhandardara dam. The fort, initially ruled by the Mughals, was conquered by Shivaji Maharaj who loved it like a jewel! It is known to be more than 20 centuries old and is the origin of the enormous river Pravara, also known as Amrutvahini. It boasts of clear views of the Kalasubai peak and the Kokan-Kada (where the Sahyadris descend steeply into Konkan), thus becoming a trekker's and photographer's delight.
The 1000 year old Amruteshwar temple at Ratanwadi, the base village is a must visit. At the start of trek, the trails leads into a thick forest which will last for one hour. Then you come across long and firmly fitted series of 5 ladders which brings you to the enormous cave where around 50 people can be accommodated comfortably. On the way to the top, there are huge water tanks which trekkers use as a source of water. It is full almost throughout the year. Half an hour trek into knee deep grasses, we reach the top. At the top there is a giant hole caused by wind erosion called 'The needle'. The view from there is spectacular. A perfect site for photography enthusiast.
Saturday
10:50 pm - Board Kasara fast local from CST.

Sunday
01:18 am - Gather at Kasara railway station and start journey to base village Ratanwadi in private vehicle.
04:00 am - Reach base village. Have an introduction round followed by important
instructions. Start trekking
07:30 am - Reach the caves. Have breakfast and trek towards the 'Needle' point. Enjoy the beautiful views.
09:00 am - Start descending.
12:30 pm - Reach the base village and have lunch.
01:30 pm - Start journey to Kasara in private jeep.
03:30 pm - Reach Kasara and depart for home with the happy memories.

Transportation from Kasara to Kasara
Breakfast and tea
Lunch
Expertise charges
First aid
Local train tickets
Anything not mentioned in the inclusions.
At least 2 ltrs of drinking water.
Photo ID card, Torch is mandatory.
Good trekking or sport shoes (Compulsory)
Some ready to eat food (plum cakes, biscuits)
Electral/Tang powder/Glucose-D/salt.
Cap, camera, mobiles phones, socks, extra pairs of cloths, raincoat.
Any personal medicine.
Please do not carry or wear any valuables, ornaments, jewelry, etc. If carried, then we Do Not take any liability for the same.

Trek leader's decision will be final and binding.
Small Steps reserves all the right to change/deviate/cancel the plans without prior notice.
Telephonic confirmation is mandatory; if unable to contact us then send a text message and we will call you back.
Please avoid wearing Gold jewelry.
Smoking and drinking is strictly prohibited
Cancellation and refund applicable on the tour cost
If cancellation done prior to 15 days of outing 75% will be refunded.
If done prior to 10 days of outing 50% will be refunded
After that no refund will be provided.