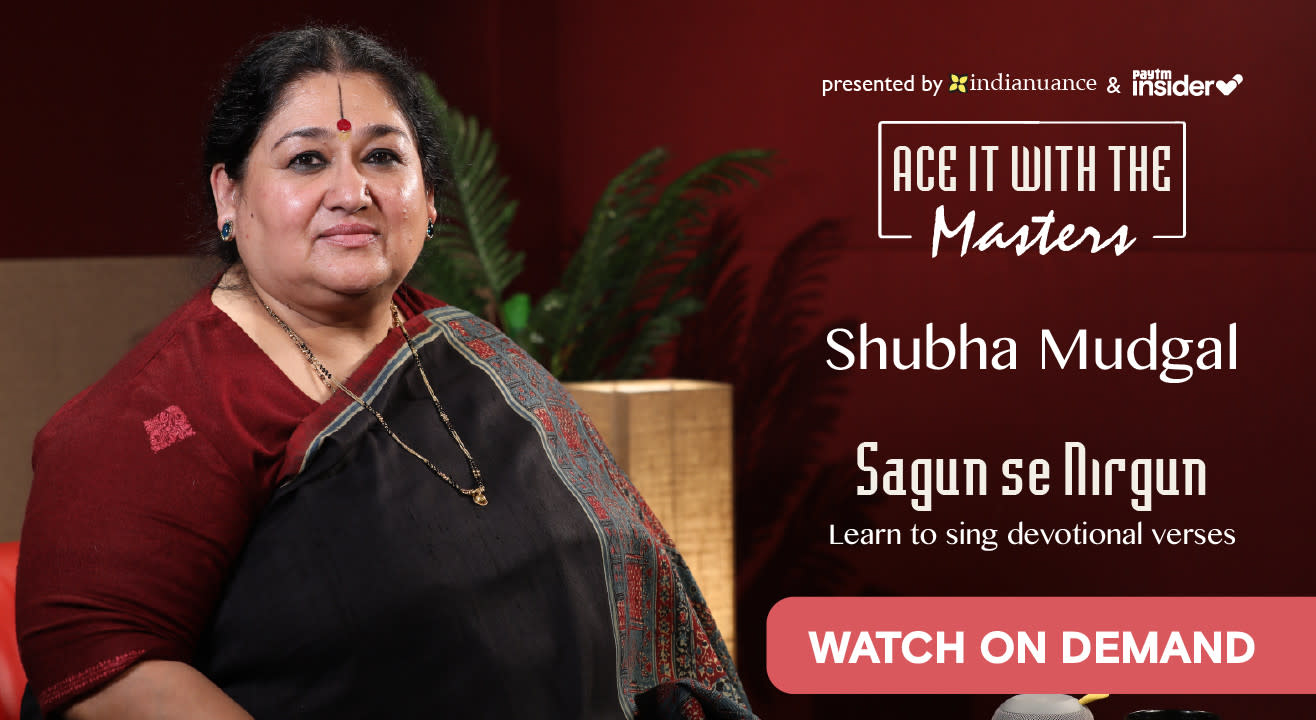 Event Guide
Digital Event
Watch on Insider
Masterclass
Learn from an expert
Invite your friends
and enjoy a shared experience
Event Guide
Digital Event
Watch on Insider
Masterclass
Learn from an expert
Invite your friends
and enjoy a shared experience
Event Guide
Digital Event
Watch on Insider
Masterclass
Learn from an expert
Invite your friends
and enjoy a shared experience
About these sessions
In this series of 8 episodes, participants will learn to sing verses of eight well known poets of the Nirgun and Sagun tradition.
The Nirgun and Sagun traditions are the two important bhakti (devotional) traditions of India, and within them we find an amazing corpus of literature and poetry.
Verses in this series are written by some of the most famous poets of the time and highlight the distinct nature of the two traditions - Nirgun being towards the Formless and Eternal, Sagun being towards the form and attributes of various Gods and Goddesses of the Hindu pantheon.
The poets in this series are:
NIRGUN
Kabir
Dharamdas
Yaari Sahab
Sahajobai
SAGUN
Soordas
Kumbhandas
Rasik Pritam
Lalit Kishori
DURATION: 4 hrs
Session Description
Each episode in this series is between 20 and 35 minutes each.
Each episode begins with information on the poet, their style, the metaphors and imagery of their poetry, the meaning of the verses, followed by a line by line teaching of the composition.
Each of these compositions have been set to tune by Shubha Mudgal herself.
The verses include Brajbhasha, Awadhi as well as mixtures of several dialects of Hindi. Every episode has captions in the Devanagari and English script, making it easier for participants to follow and sing-along.
For who
Anyone with an intermediate-level understanding of Hindustani classical music, the concepts of raag and taal, or simply a flair for music, will find these sessions useful.
TICKETS ARE VALID FOR 7 DAYS OF VIEWING
Special note of thanks
All verses translated into English by Ragini Pasricha
Event Guide
Digital Event
Watch on Insider
Masterclass
Learn from an expert
Invite your friends
and enjoy a shared experience