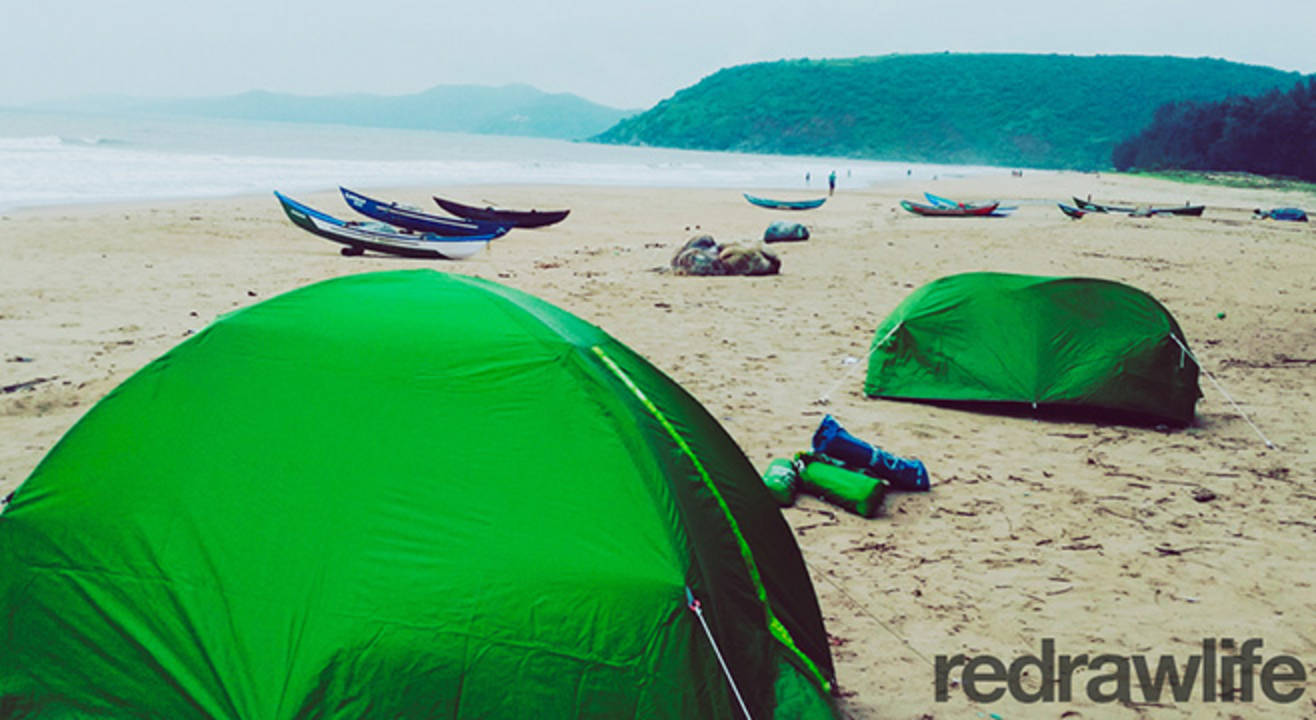 Nirvana at Gokarna
October 8 - October 10 | 10AM
Nirvana Beach, Gokarna
About
Head over for the Gokarna beach trek – the ideal place to trade the tarmac, rush and worries of city life with an exotic blend of sun, sand, waves and total relaxation.
This ideal weekend getaway should provide a pleasing change to your hectic routine. The beaches are clean, safe and well maintained. At night when it gets a little colder, sit by the bonfire on the beach and watch the stars shine above your head and let the serene sound of the waves envelope you.
Although we have to warn you that nothing comes close to the experience of watching the moon flicker in the vitreous sea water even as your senses revel in the warmth and aroma of the tasty food.
You can do almost everything possible under this sky! Play beach volley, football or cricket with friends, take a dip in the water, read a book, bring your hula-hoop, sketch a fruit, meet the friendly beach dogs, get a sun-kissed tan.
If you're really lucky you can even get a glimpse of the dolphins while trekking through the less travelled boulder strewn beachside path. You can try out various watersports like jet-ski, banana boats etc at Om beach.
Terms & Conditions
Rucksack/ backpack to carry your personal belongings.
Sleeping Bag or couple of blankets/bed sheets.
Trekking shoes with good grip & two pairs of socks (it's optional if you have floaters with good grip)
Dress change for 2 days along with a swimming costume (Light colors preferable, avoid jeans) & few plastic covers to keep wet cloths.
Slippers/ floaters for using in night and on the beach
Torch with extra batteries (Strictly no mobile torch
Water Bottle min (2 liters) to discourage buying plastic, we request you to get filled bottles from home.
Personal medicines if you use any (General first aid would be with host) & ORS packets
Raincoat or Poncho (optional in case of rains)
Carry Identification card.­ Govt recognized one
Wind cheater/Jacket (It'll get cold at night)
Food/Snacks:dry fruits, energy bars, dates, cashew,citrus fruits,etc. (NO BISCUITS)
Insect or mosquito repellent
Sunscreen
​We do not provide food because we really want you to try out the delectable cuisines in Gokarna that will definitely tickle your taste buds.