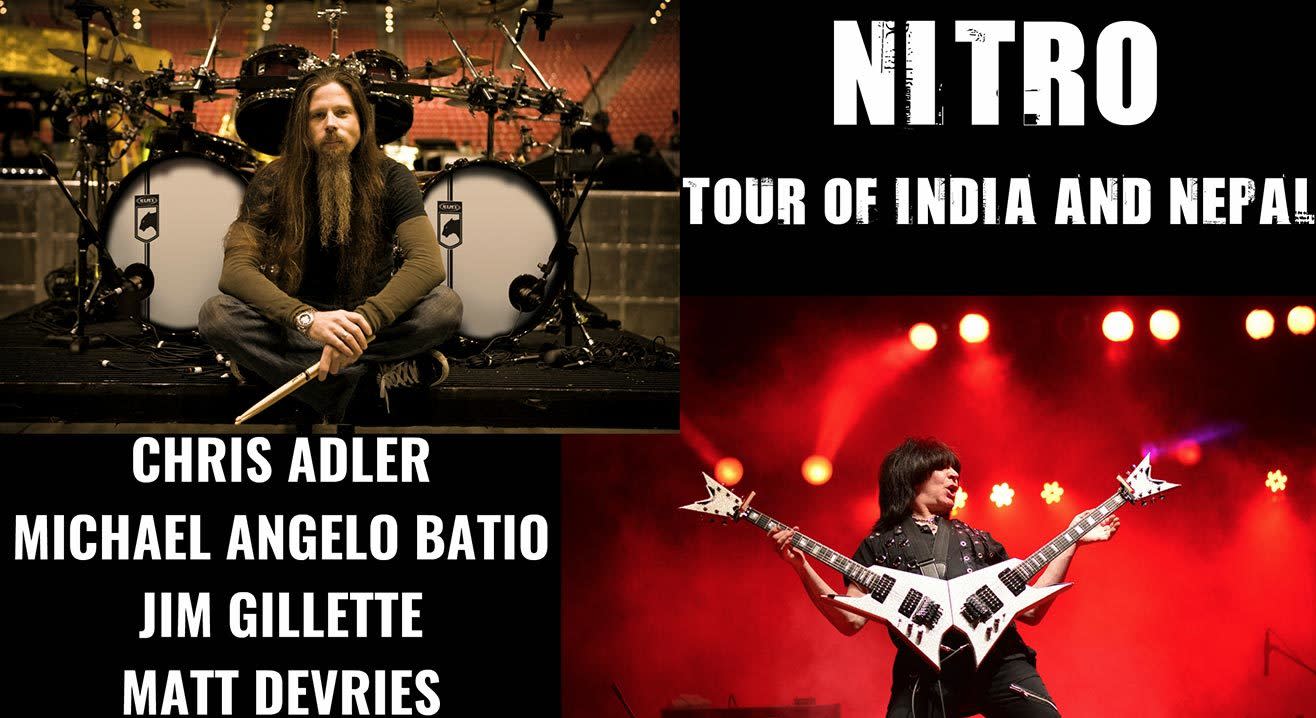 Metalheads rejoice: NITRO is Coming In September!
September is going to get loud, and fast! Iconic 80s glam-metal band, NITRO, is back in its latest avatar. Headed by the man with the blazing fingers, Michael Angelo Batio, the band also features vocalist Jim Gillette and Chris Adler. If that last name sounds familiar, it's because he plays for Lamb of God!
Invite your friends
and enjoy a shared experience
What a treat in store for metal bands this September: NITRO's coming to town!
The 80s glam-metal outfit have a star-cast this time around. On guitars is the legendary Michael Angelo Batio, whose jaw-dropping, dual-handed guitar skills are sure to leave any audience with jaws on the floor. Accompanying him are vocalist Jim Gillette, one of the world's best drummers - Chris Adler (of Lamb of God fame) and Matt DeVries (who's played for Fear Factory and Chimaira!)


They make stops in Bangalore, Kochi, Delhi and Mumbai on their tour. Details and tickets below!
Insider caught up with Michael Angelo Batio ahead of the tour, where he talks about the new NITRO, an upcoming album (yes, there's one!) and why the band chose India as the first stop for touring after re-forming. Check it out here.
In case you didn't know what Michael Angelo Batio is capable of...
Chris Adler needs no introduction to metal fans.
Subscribe to receive our newsletter!
Find the best experiences happening out there in your city or enjoy handpicked content while sitting comfortably at home. Paytm Insider is your go-to place to figure out what to do today!