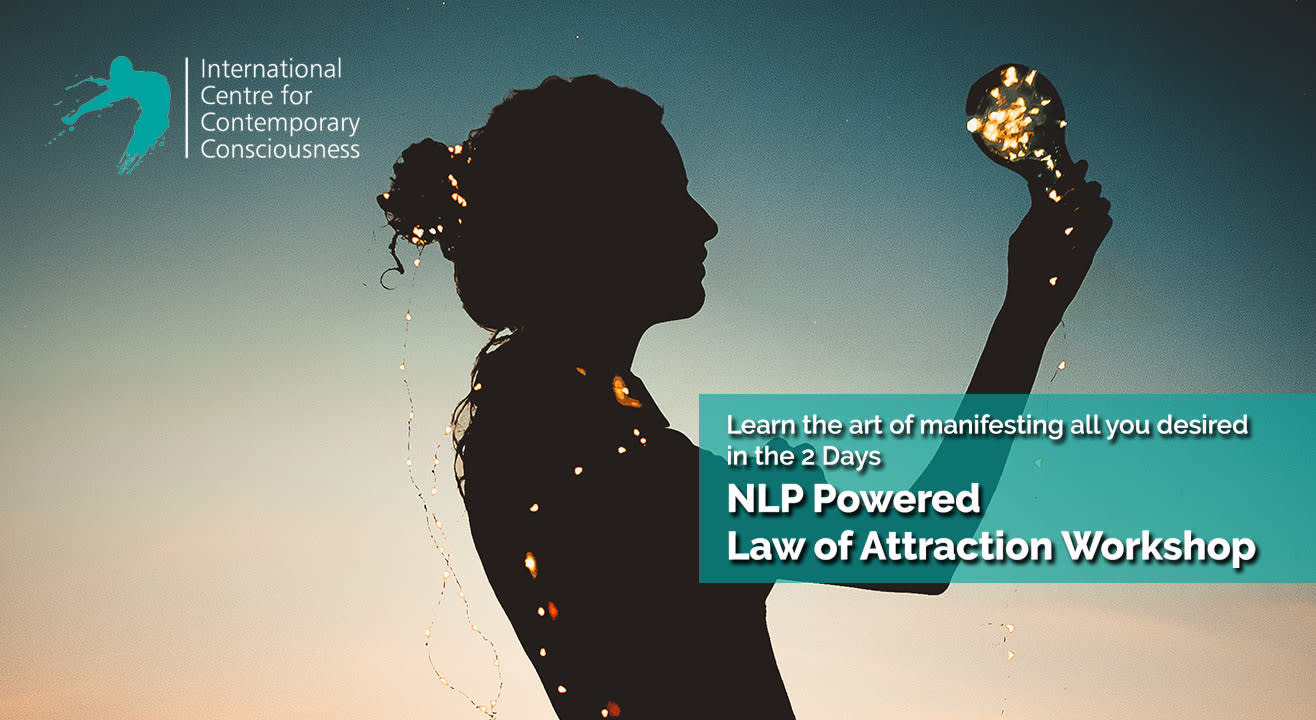 Self Improvement
NLP Powered Law of Attraction Techniques
About
Law of Attraction is a scientific principle much like the law of gravity.


Once you understand the science behind it and coalesce it with tools and techniques of Neuro Linguistic Programming, you can tap into the infinite potential and achieve even higher effectiveness in life.


In this 2-day workshop, you will gain in-depth understanding of the science of consciousness, and learn to use real and practical techniques to make the Law of Attraction work for you!


Please note: INR 11900 payable on day 1 of the workshop.
Guided mindfulness sessions on all days
Participant workbooks, manuals and all workshop related material
90 day post workshop coaching
All meals and refreshments
International Centre for Contemporary Consciousness is a non-profit initiative that seeks to enhance the quality of modern-day living with practices developed through scientific and spiritual insights. It is guided by a group of versatile individuals who share a passion for enhancing their experience of life through the pragmatic application of meta-physical, behavioural and mythological learning.