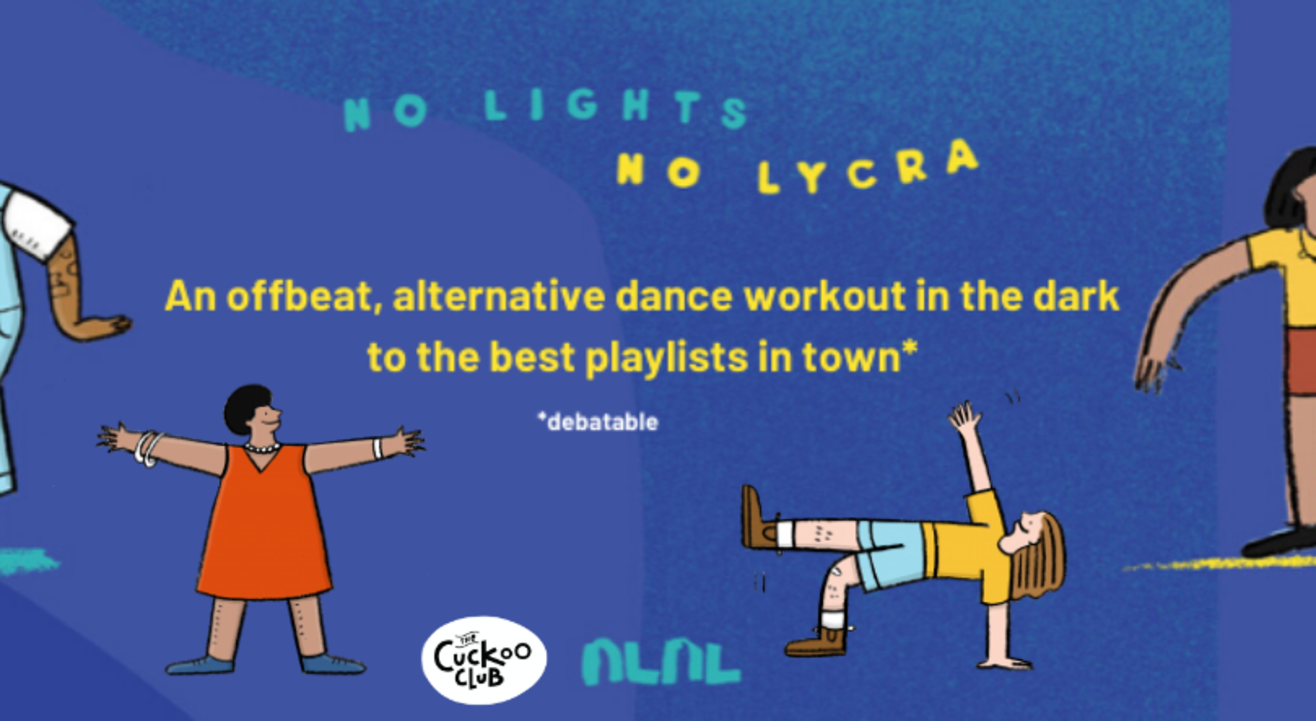 Dance
No Lights No Lycra
June 2 | 9:15PM - January 26 | 10:30AM
About
At the heart of No Lights No Lycra (NLNL) is the belief that everyone can dance. NLNL is a global dance community providing an inclusive and non-judgmental place for people to explore this notion. NLNL brings people together to experience freedom of self-expression and joy.
About NLNL
No Lights No Lycra is an dance community that started in Melbourne by unruly dance students Alice Glenn and Heidi Barrett in 2009. There is no light, no lycra, no teacher, no steps to learn, no technique, just free movement. NLNL is a space where you can completely let go, shake out the stresses of the week, and lose yourself in the music and the physicality of your body. NLNL is a non-pretentious place to completely be yourself.
About the Artist
Yooti Bhansali is a creative professional which is code for 'she doesn't quite know what she's doing, but she'll figure it out.' When she's not writing, making quizzes or staring out the window, she makes dope playlists in her capacity as the Mumbai ambassador for No Lights No Lycra.