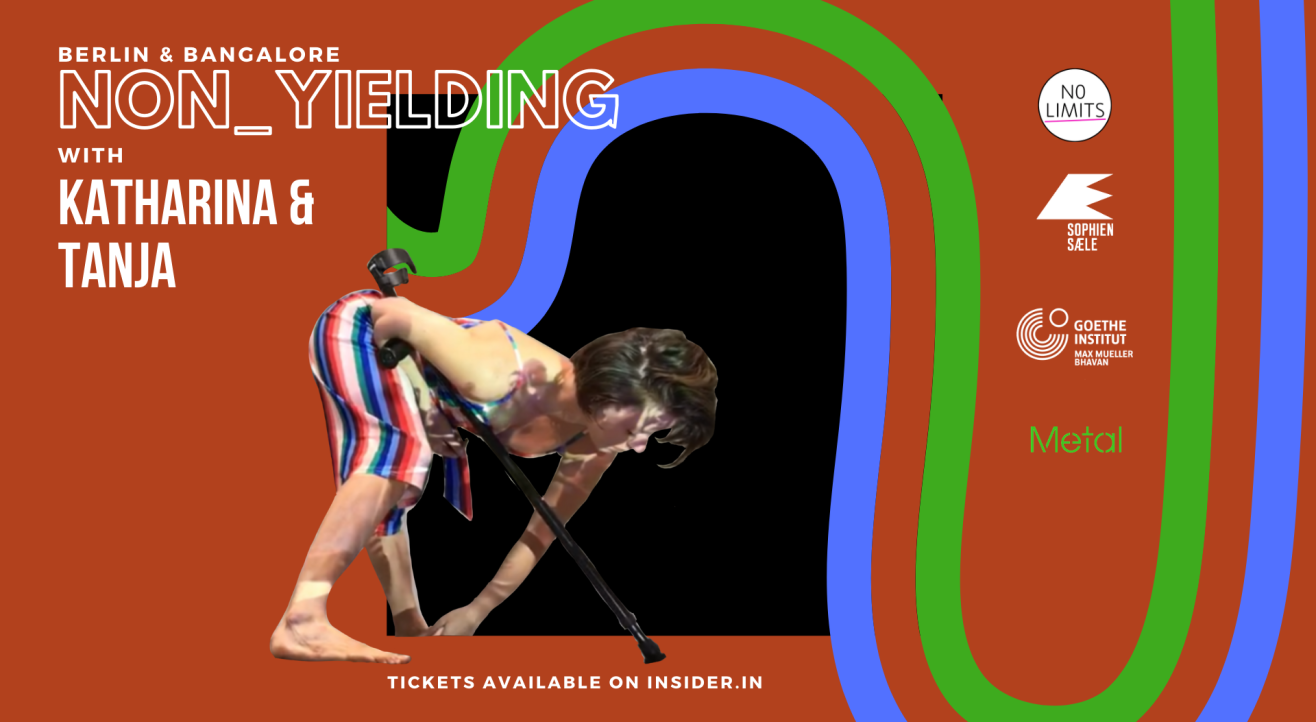 Dance
About
The Courtyard brings you an exciting, creative new performance this month.
Non_Yielding is a connective performance with encounters in_between.
Katharina Senk in Bangalore and Tanja Erhart in Berlin are connecting their audiences from India and Germany via skype, while exploring the pleasures and pressures of being moved by their crutches as their leading dance partners - touching, sucking, pushing, bouncing, dropping, swinging, flesh-bending. The messiness of succeeding and failing in their encounters becomes a lively game full of desire, rigor, curiosity and daring.
Tanja Erhart, born in Tirol (AUT) and based in London (UK) identifies as a dis_abled, independent dance artist and cultural anthropologist.
Katharina Senk is an Austrian dance-artist, based in Vienna. She performed in the works of Doris Uhlich, Liz King, Florentina Holzinger, Georg Blaschke, Elio Gervasi, Anton Lachky and many more.
Venue
The Courtyard
105, KH Road (Lalbagh Double Rd Opp. Corporation Bank, Raja Ram Mohanroy Extension, Shanti Nagar, Bengaluru, Karnataka 560027
GET DIRECTIONS