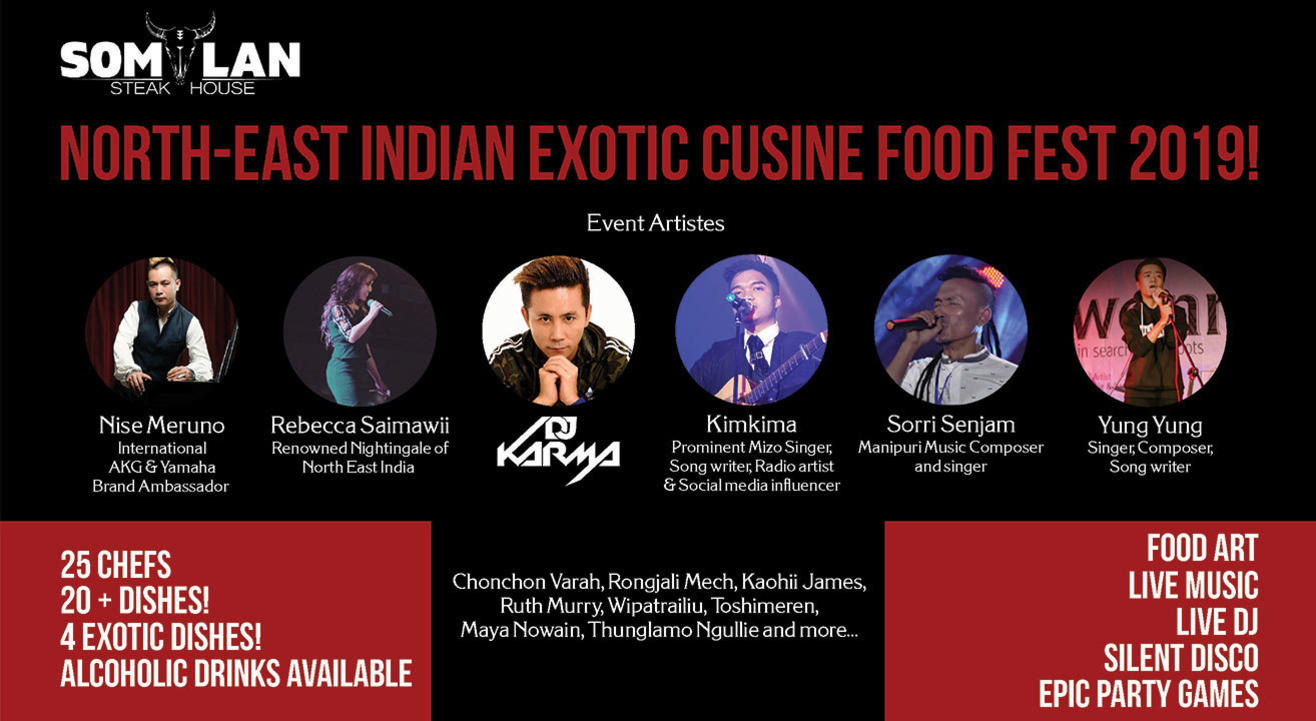 Food Fest
North East Indian Exotic Cuisine Food Fest 2019!
October 26 - October 27 | 5PM
Pebble, Palace Grounds, Bangalore
About
Somilan Steak House is bringing to you its very own North East Indian Food Festival. If you are an adventurous foodie, a lover of good music or just looking for a great way to spend your weekend, this is where you should be at!
An amazing lineup of renowned North-Eastern artists from all over the country will be performing live as you enjoy an array of delectable dishes and a 'little out of the ordinary' cuisines.
There's loads of other activities like silent disco, games and more.
So mark your calendars for the 26th and 27th of October!